As part of ReLondons circular economy week, we have a look at five important, and simple, changes to make in order to curate a more circular wardrobe.
Whether that be making more considered purchases, or thinking about the aftercare of a garment - there are changes we can all make towards a circular mindset.
1. 'Buy less. Choose well. Make it last.' - Vivienne Westwood. Westwood's quote brilliantly summarises the the main change to make to pave a way towards a more sustainable wardrobe. When you're next out shopping, think: do I really need this? Can I find it second-hand? Can I borrow, upcycle or rent? It all begins with an affection towards what you're purchasing and understanding the importance of appreciating the garment. 
2. There are changes you can make with the clothes you already own that paves a way to a more circular future for your wardrobe. Using an Eco egg can be less abrasive when washing your clothes and it is always incredibly important to look at how the label suggests you care for a garment. A few of Fanfare Label's pieces are dry clean only. There are, however, eco-friendly dry cleaners on the market. We recently did an interview with the Co-Founder of Blanc, an eco-friendly dry cleaning company. You can read more about what they have to say here. Also think about how often a garment does need washing. Each time you wash an item it releases microfibres into our waterways. Moral Fibres has a handy guide on how frequently we ought to wash our clothes.
3. One change for a more circular wardrobe is to be resourceful with what you already own. Can the garment be upcycled? If there is a small hole, why not get creative and embroider over it with some colourful thread? Or take up an afternoon painting over some old jeans to revamp them?
Denim is made with a long life-span in mind, you can help extend the life of yours by: patching them up, repairing hems, replacing any buttons that have come loose, and creating shorts or a cute denim skirt from damaged jeans. Everyone strives to be unique to why not make your denim stand out and live a little longer.
If you're not feeling creatively inclined but still have have a pair of jeans that you would like to repurpose, redesign & recycle you place an order here and our design team will get in touch. Alternatively if you have any questions email: info@fanfarelabel.com.
4. It doesn't have to be upcycling to make a more circular change to what you already own in your wardrobe.
When there is no more wear left in your jeans turn them into something else, reimagining allows you to be creative and think outside the box. From patches, to tote bags, to a chic denim bucket hat - with the help of a YouTube video you can create something completely new.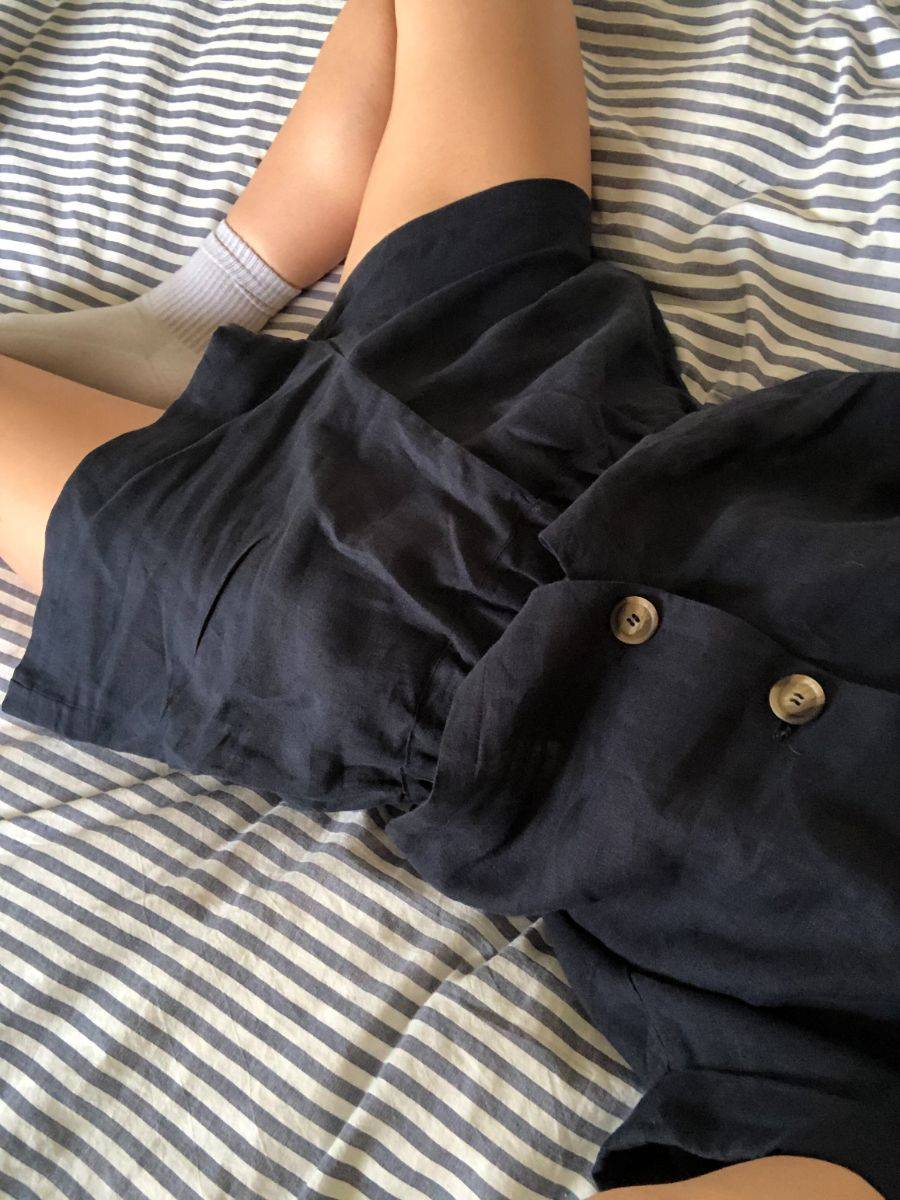 5. Despite the compounding information that only 10% of everything donated to charity shops gets sold and the rest often passed through to landfill, there are other alternatives to recycling your clothing. It could be selling on resale platforms such as Depop or Vinted, organising a clothes swap with friends or uploading to rental platforms.
Many denim brands like us will also take donations as they can help integrate it into a circular business model.