WE DO DENIM DIFFERENTLY.
Fanfare Label is a contemporary denim brand that promotes longevity and ensures customers are 'keeping hold' of their garments and cherishing pieces forever.
Welcome to our denim custom orders section. We are truly passionate about ensuring you find the perfect jean for you, which is why we offer three handcrafted, made-to-order services. 
We rescue textiles that would have been deemed waste and destined for landfills. We recycle, repurpose and redesign these pieces and transform them into style-led statement jeans you'll wear for life.
Each piece is a one off, totally unique to you and it is a brilliant way to keep clothing and textile waste in circulation.
These beautiful pieces are handcrafted & made to order so please allow a maximum of 2 weeks before receiving them. Our personal approach means you can work with our design team to find the perfect fit and design for you because let's face it jeans should last a lifetime.
From repairs, alterations and care advice we create denim that is timeless, allowing you to cherish and look after your jeans. 
Whether you need extra advice or want to chat through these services before purchasing, contact us here.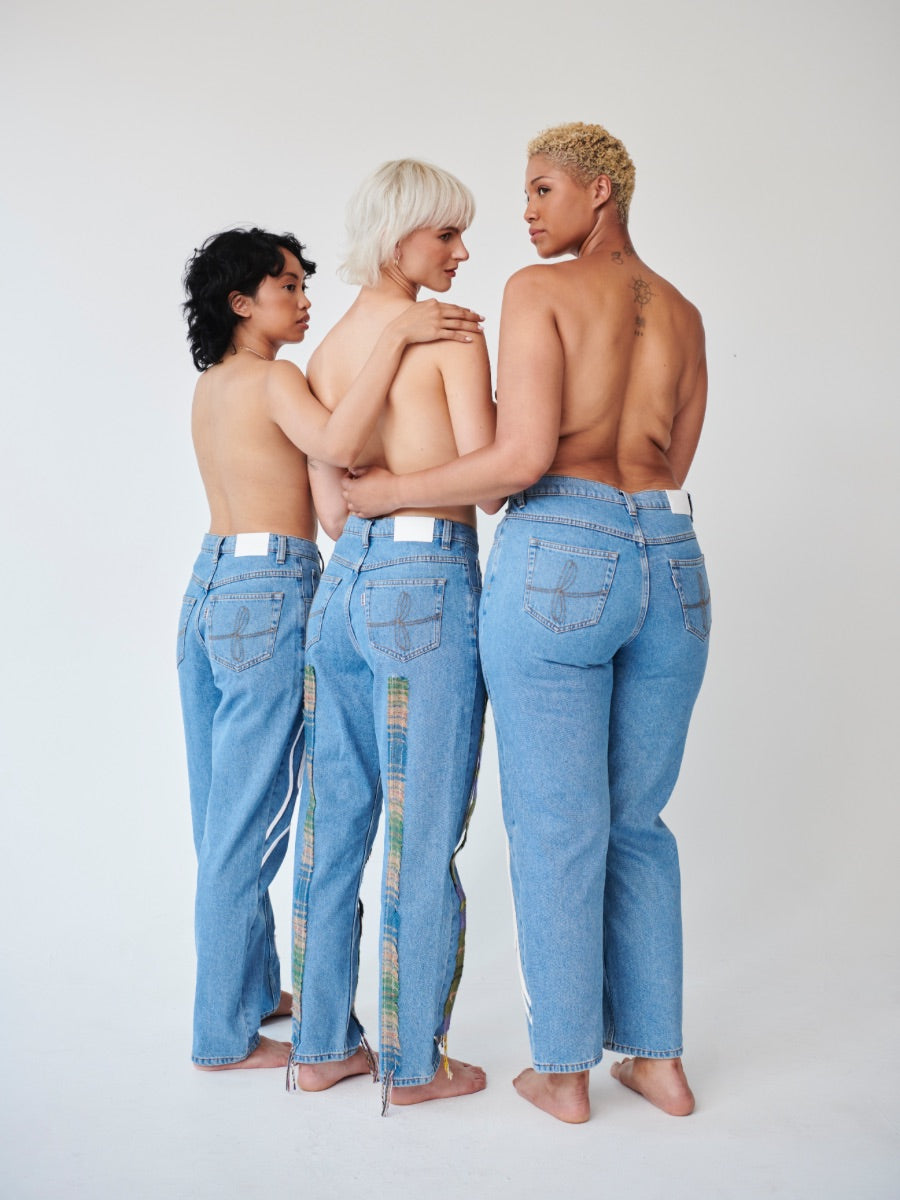 Keep Hold Jeans
The reason our denim collections are called 'Keep Hold' is that we do not chase micro-trends. We want to encourage a different way of shopping without chasing micro-trends. With the fast-paced fashion industry fuelling overconsumption and throwaway culture, we want to inspire a buy to last mentally. Ensuring we are repurposing, reusing and recycling.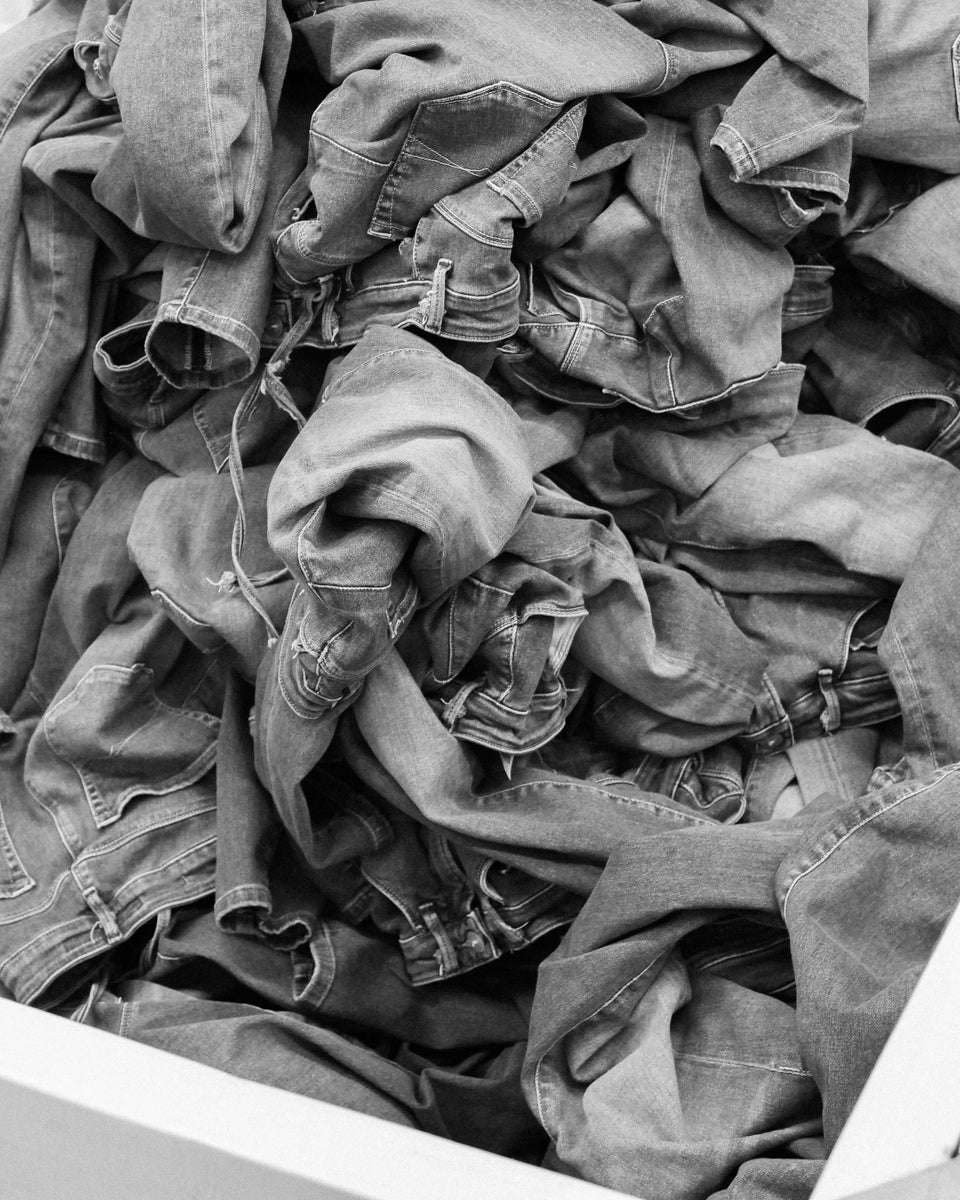 1. Upcycle your old jeans with us
Do you have a pair of jeans in your wardrobe that needs a revamp? Do you no longer wear the jean or perhaps it needs repairing? 
Look no further. 
The team at Fanfare Label offer design consultations with customers to design your very own pair of jeans, completely unique to you. With a variety of options available, you can re-design your jeans with hand embroidery, fabric patchwork, hand painting and adding unique details and trims. 
Every upcycled garment tells a story and materials used in the upcycled process are a mix of fabric off cuts and scraps, re-repurposed into beautiful clothing.
This service ensures that your jeans are getting a new lease of life, because after all the most sustainable item of clothing is the one already in your wardrobe.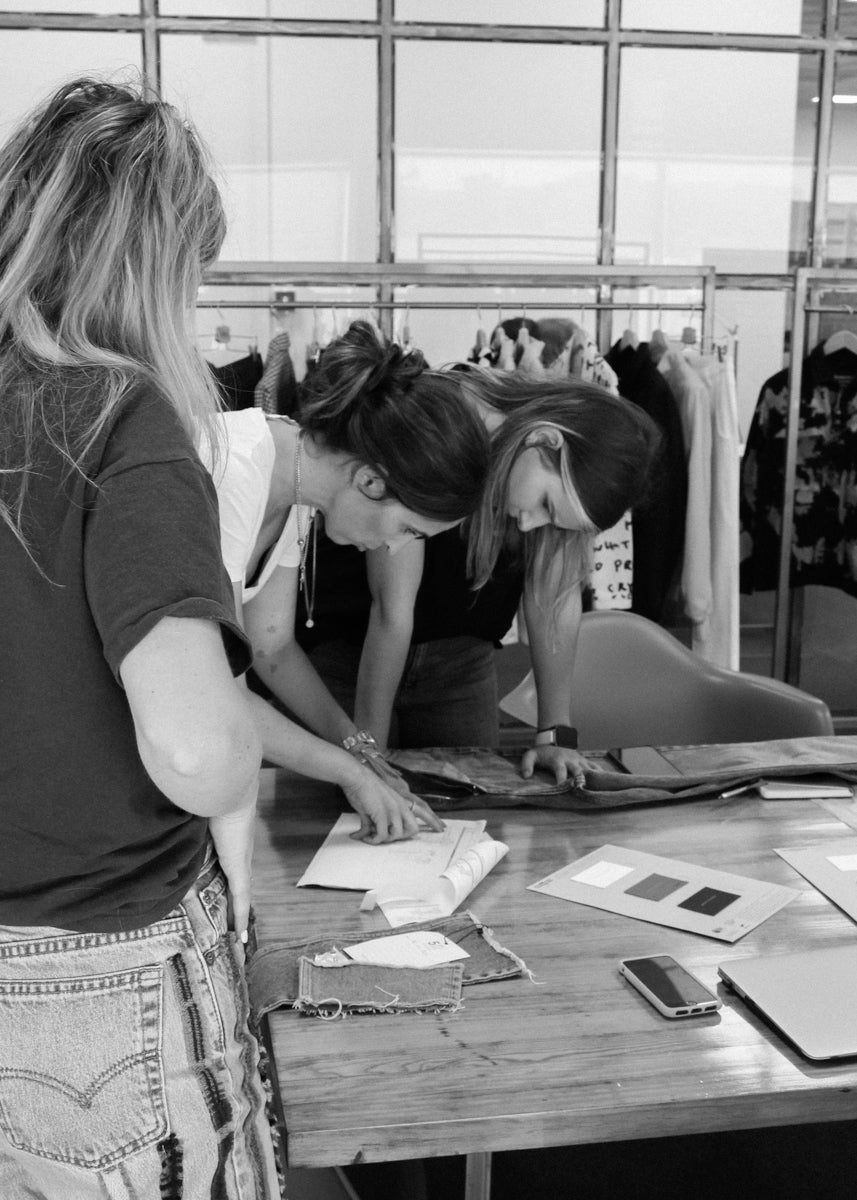 2. Design a new pair of jeans with us
Struggling to find the style that you had your eye on? Or do you have a dream design for a pair of jeans that you have been keen to try out? 
Look no further. 
The team at Fanfare Label offer design consultations with customers to design your very own pair of jeans, completely unique to you. Making on demand means no overproduction and therefore no waste.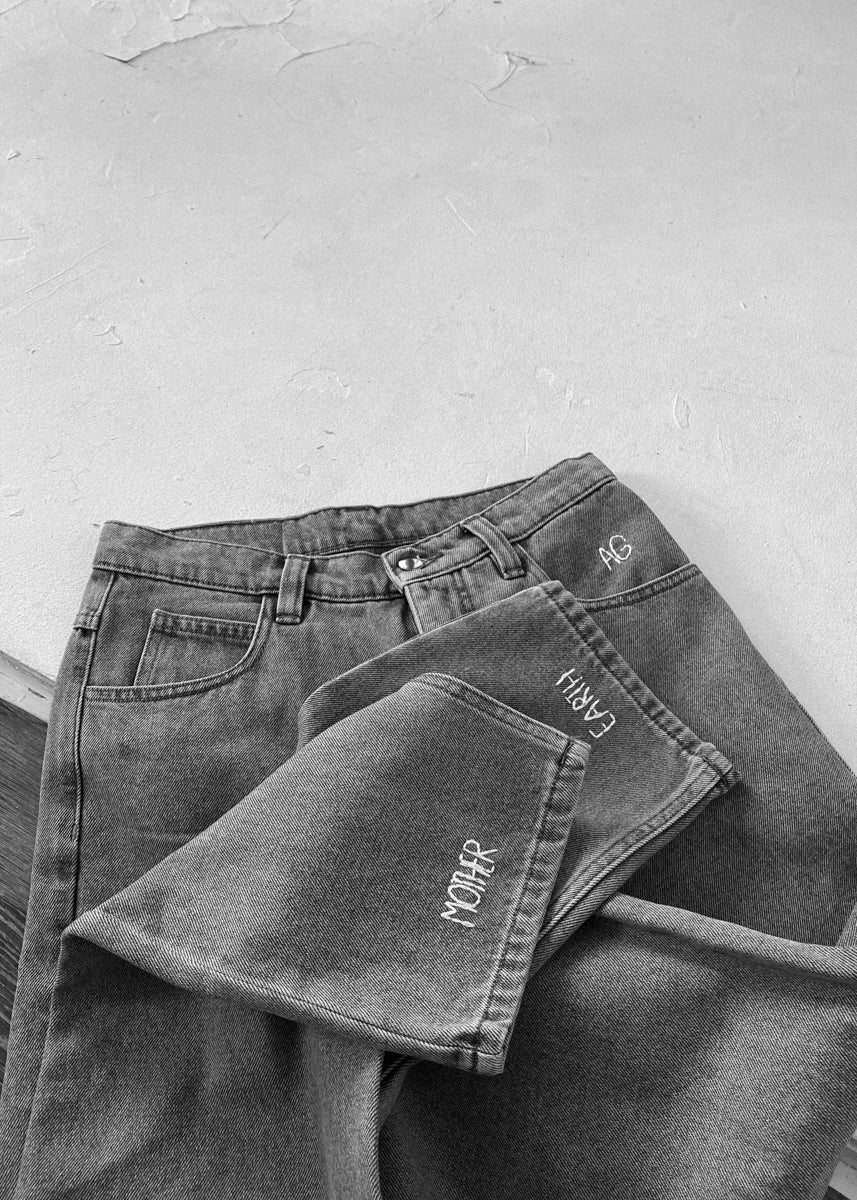 3. Personalise a new pair of jeans with us 
We now offer a personalisation service! 
Whether this is a gift or you want your very own personalised jean, we will hand embroider your initials and two words on the hem of your jean for you. For inspiration, please have a look at the images.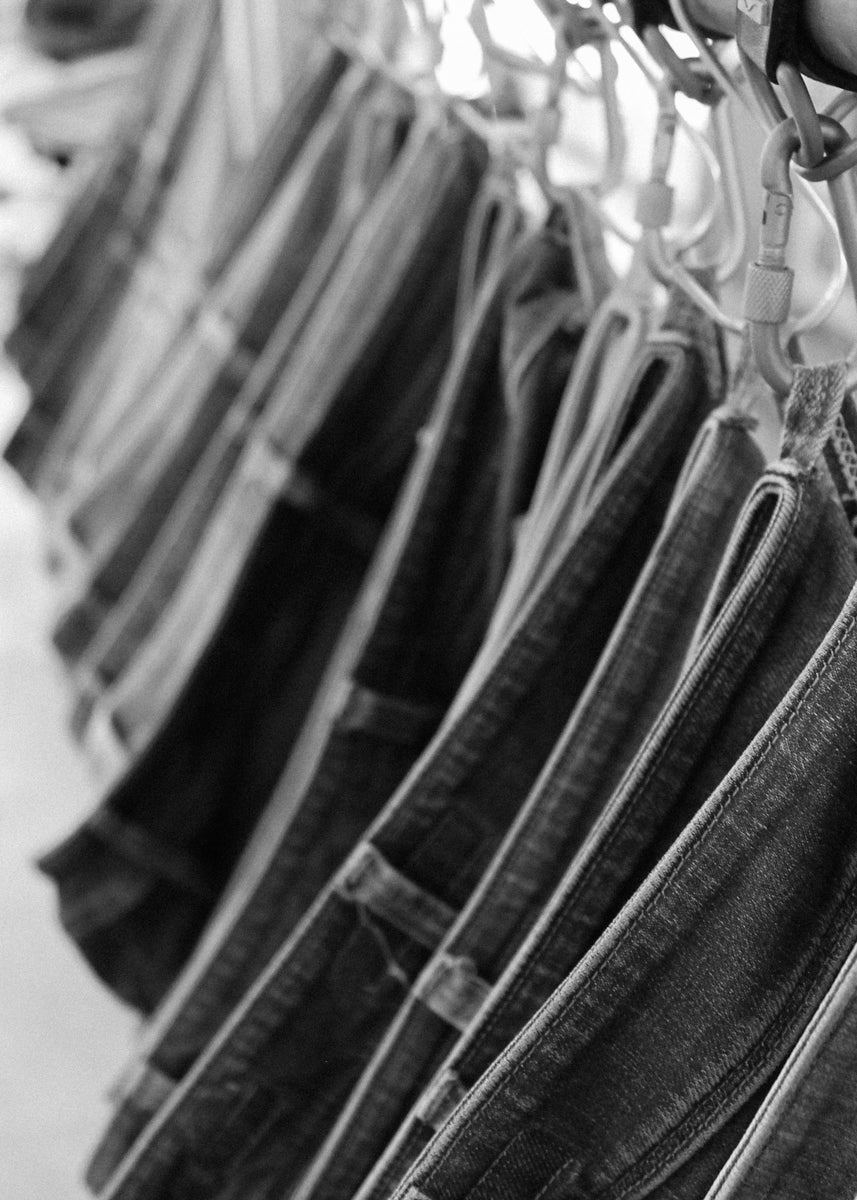 How it works:
Place an order through our website as normal, selecting your service. 
As soon as the order comes through, we will contact you to arrange a design consultation.
In the design consultation we will discuss style, size, colour and design preferences, asking you to send through any ideas you may have. 
If you're not sure what you're looking for, our design team can help you create an inspirational mood board of ideas.
Once you are happy with the design, we will get this mocked up for your approval.
Your jeans will then be sent to our local suppliers in London and will take a maximum of 2 weeks to produce. 
Once the jeans are ready, we will send you an email and post your very own unique pair of jeans.