If you have a pair of jeans that you would like to repurpose, redesign & recycle either place an order here and our design team will get in touch. Alternatively if you have any questions email: info@fanfarelabel.com.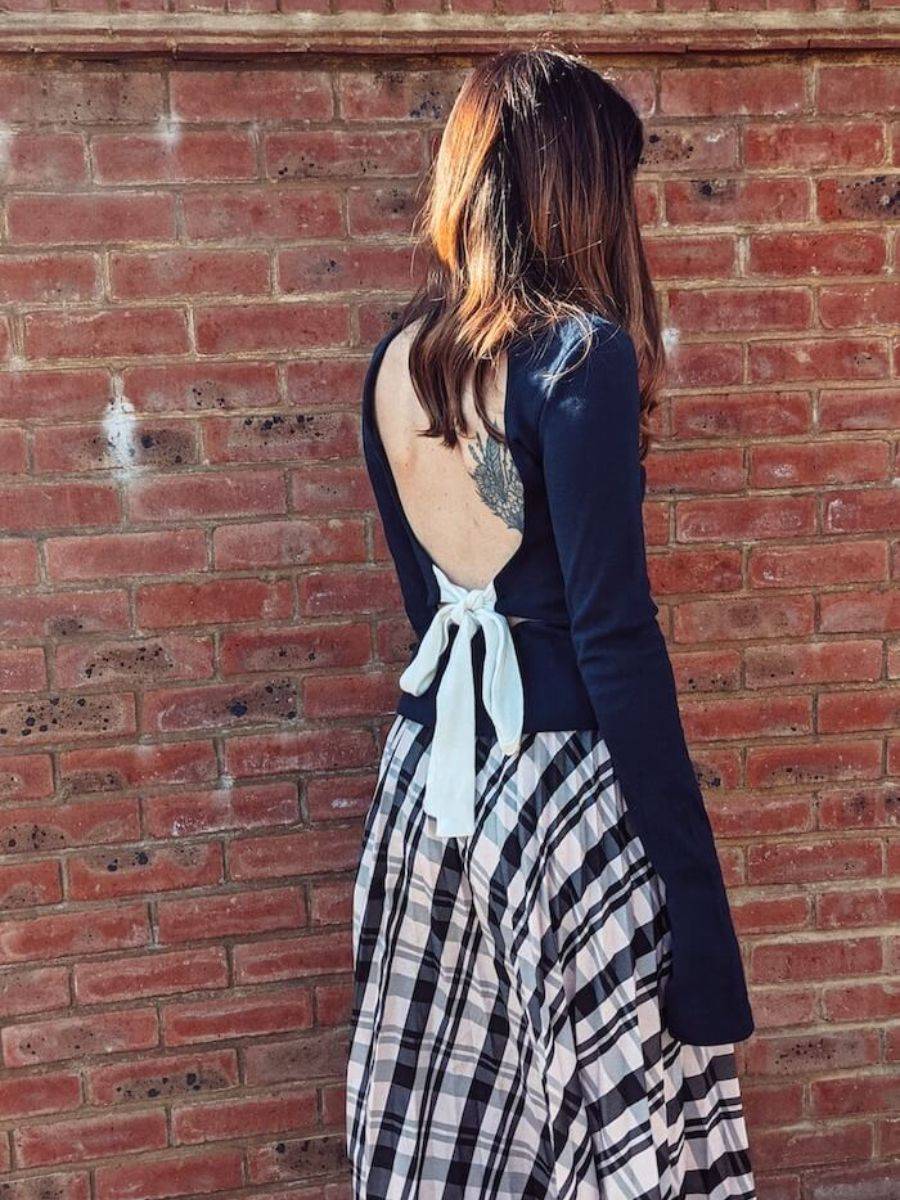 After a discussion on Wear Next all about Fanfare's sustainability and the future of the brand during Fashion Revolution Week; the perfect opportunity arose to style some of Fanfare's signature pieces.
'Made from 95% GOTS-certified organic cotton, this backless jumper is as chic as it is guilt-free to wear.
We're wearing ours with a pleated check skirt.'
After sending off a pair of old jeans and transforming them with our signature wool stripes creates a unique one-off piece to keep forever.
'We're wearing ours with chunky black boots and a sweatshirt layered over a shirt.' - It's the ideal combination for transitional styling.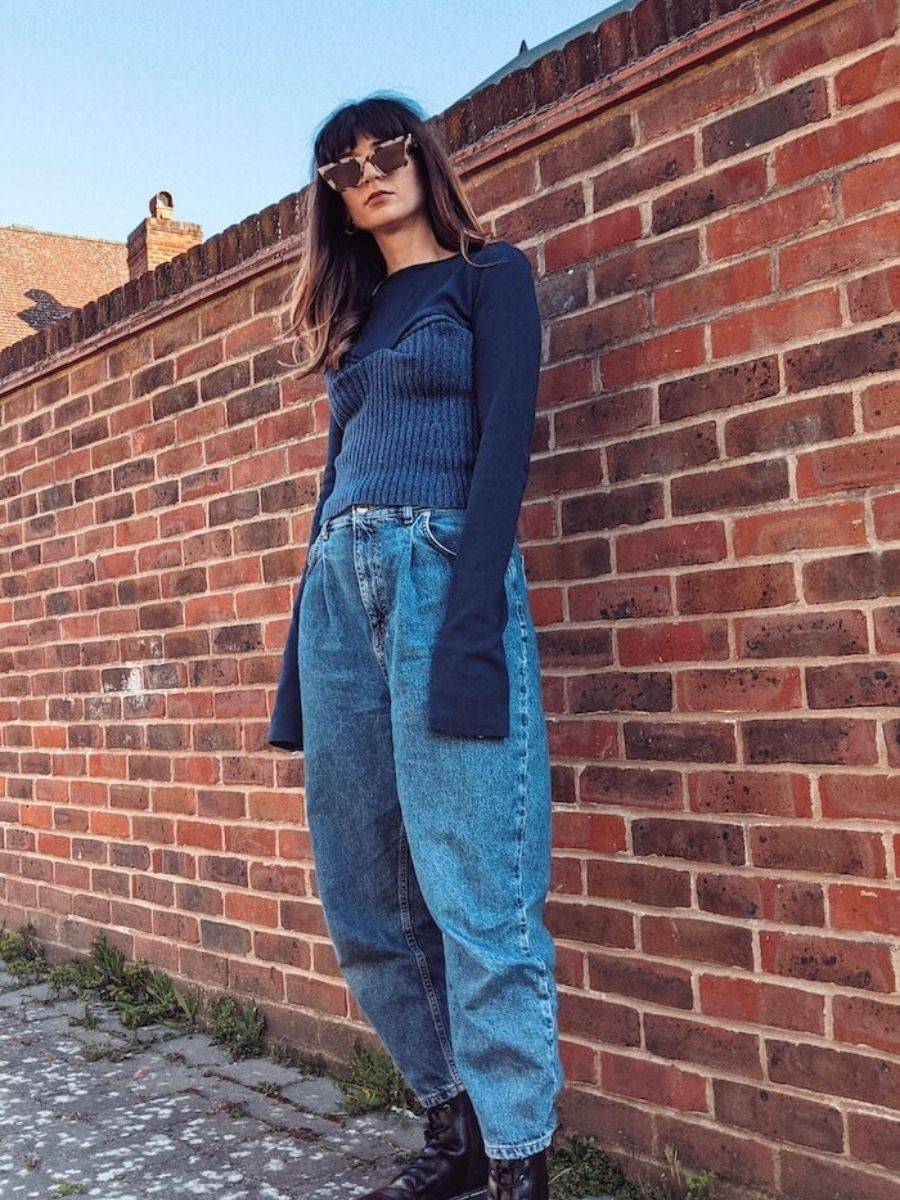 'Made from 100% GOTs certified organic cotton and recycled offcuts, this bodice-style jumper is contemporary and flattering. We're in love with the extra-long sleeves.
We're opting for oversized, slouchy denim – one of this year's most popular trends – with the jumper.'