In celebration of Fashion Revolution Week, 18–24 April 2022, the ethical womenswear brand Fanfare have teamed up with Plant Your Future to restore the Peruvian Amazon.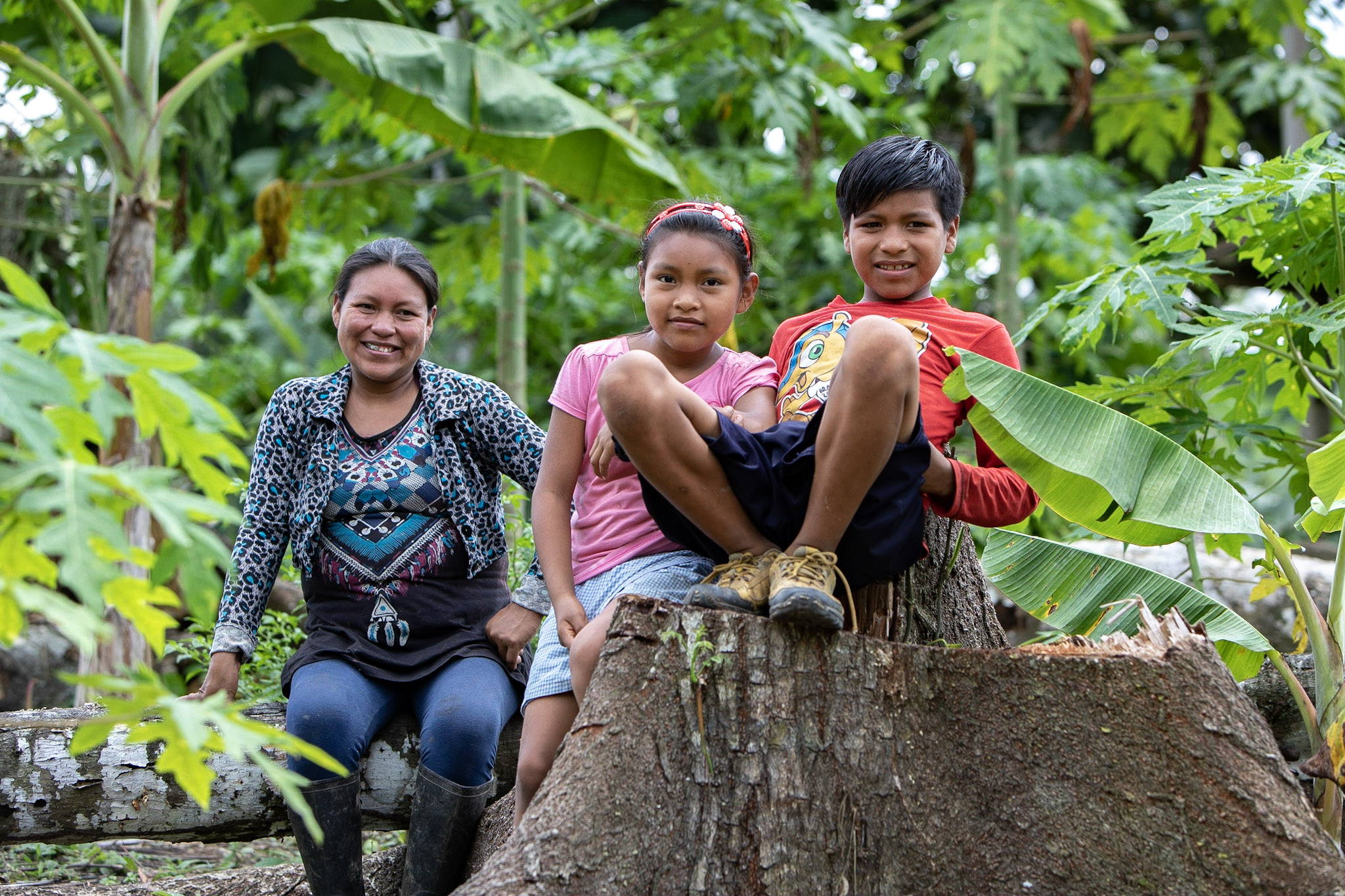 Fashion Revolution Week is an annual campaign bringing together the world's largest fashion activism movement for seven days of action. Currently, in the fashion industry there is a lack of understanding and appreciation of the true cost of clothing. Price tags fail to reflect the social and environmental cost of production.
Fanfare has chosen Plant Your Future as their charity partner and have committed to donating 15% of the proceeds of each sale from their limited Mother Earth collection. Esther Knight, Co-founder, and CEO at Fanfare, said:
"Fashion Revolution Week is such an important time of the year for sustainable brands as it brings to the forefront exactly why we do what we do. The climate crisis is driven by the relentless extraction of virgin materials, and that is why for us it is important to give back to a charity that is focused on regenerative methods. Our collection is focused on using recycled and regenerative fabric, promoting material health, and ensuring natural resources are protected. We start our design process by considering the end of life of garments and are passionate about reducing wastage caused by the wider fashion industry. Our solution is to use what normally gets discarded and turn it into beautiful clothing, pieces that customers want to wear every day."
During the Fashion Revolution Week, Fanfare welcomes us to collectively reimagine a just and equitable fashion system for people and the planet.
Their mission is not to produce new but reuse what is already out there, as only one per cent of all fashion products are recycled or upcycled. Whilst the fashion industry discards two million tonnes of clothing each year in the UK alone, 80 per cent of this can be reused.
Fanfare reduces this waste it by turning clothing and textile waste into premium product. What others see as waste; Fanfare Label sees as a starting point.
This new partnership with Plant Your Future will help restore the Amazon by tackling the poverty that drives deforestation. Jenny Henman, founder, and chairman of Plant Your Future, said:
"We're really excited about our new partnership with Fanfare Label – we're aligned in our mission to reduce global greenhouse gas emissions. Turning waste into new fashion products is a great way to protect our planet's resources. Their donation will allow us to further our mission of restoring the Amazon Rainforest."
Slash-and-burn farming and cattle ranching drive 90% of deforestation in the Peruvian Amazon. It also traps families in a cycle of poverty, as they earn just £100 a month from their smallholder farms, leaving them vulnerable to crisis.
Plant Your Future works together with farming families so they can create flourishing agroforestry plots on their deforested and degraded land. Agroforestry is a tree-based form of farming that combines planting native rainforest trees alongside crops and fruit trees.
This progressive way of farming brings back biodiversity, tackles climate breakdown, increases food security, and enables families to increase and diversify their income so they can lift themselves out of poverty.
Join Fanfare and Plant Your Future to make a stand for Mother Earth.
---