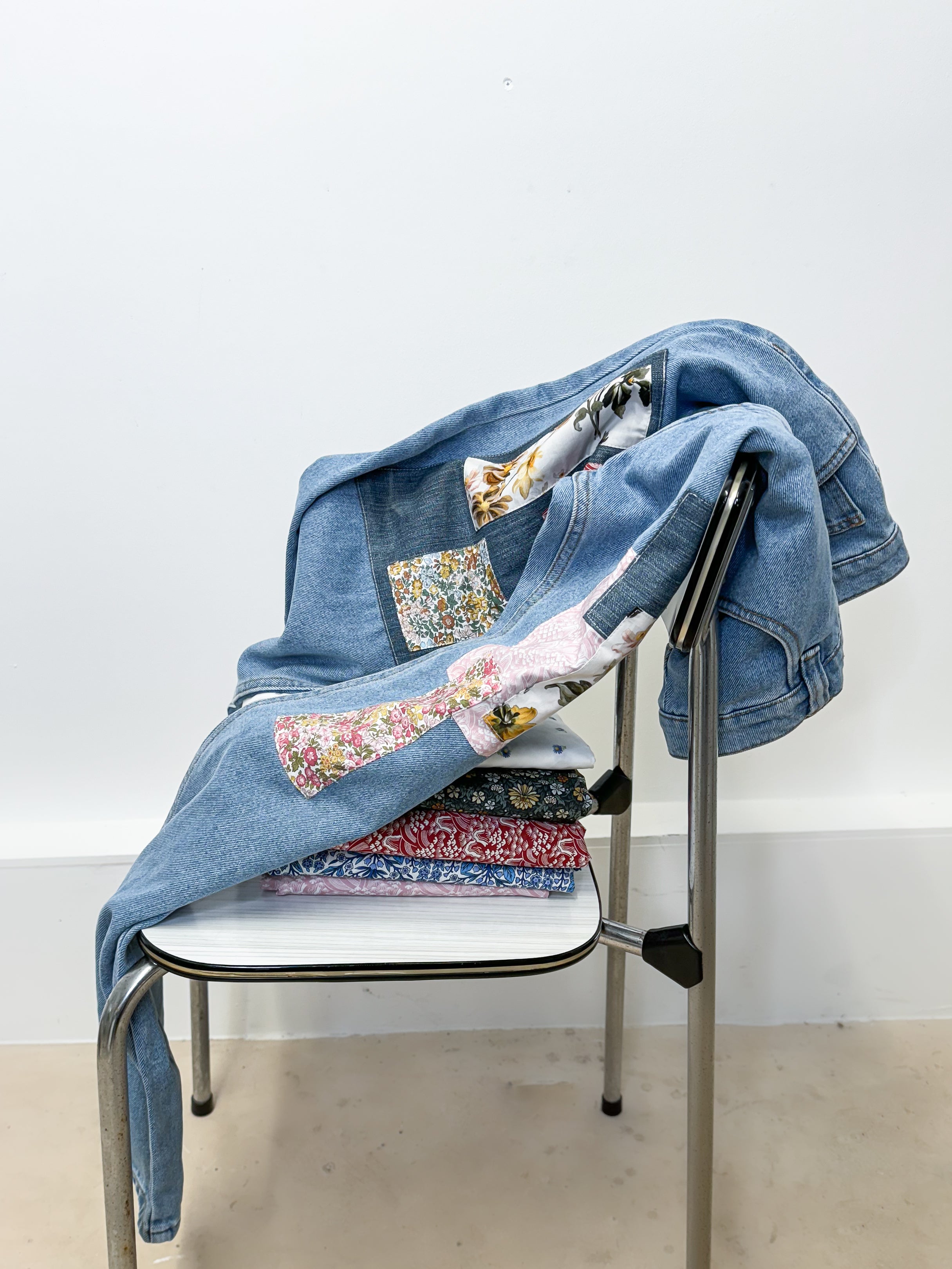 Our 'Design Your Own Jeans' Service at the Liberty Store
Shop our denim collection in person or book an appointment to 'Design Your Own Jeans' at the Liberty store.
Fanfare Label is extremely excited to announce that our denim collection is now available to shop and try on in store at Liberty.
Liberty, Regent Street, London, W1B 5AH
Alongside stocking our collection, our Design Your Own Jeans service has now exclusively launched in the Liberty store.
This is for a limited time and there are limited appointments available, so make sure you are quick to book the service below.
You will have the unique opportunity to meet the designers behind the brand in a design consultation.
Producing a pair of jeans requires large amounts of resources, chemicals, water & energy. The way they are traditionally designed and made makes them difficult to recycle & repurpose after use, which is why we have launched our upcycling service exclusively in store. 
Let's keep denim in use and Rethink, Recreate, Remake and Relove your jeans.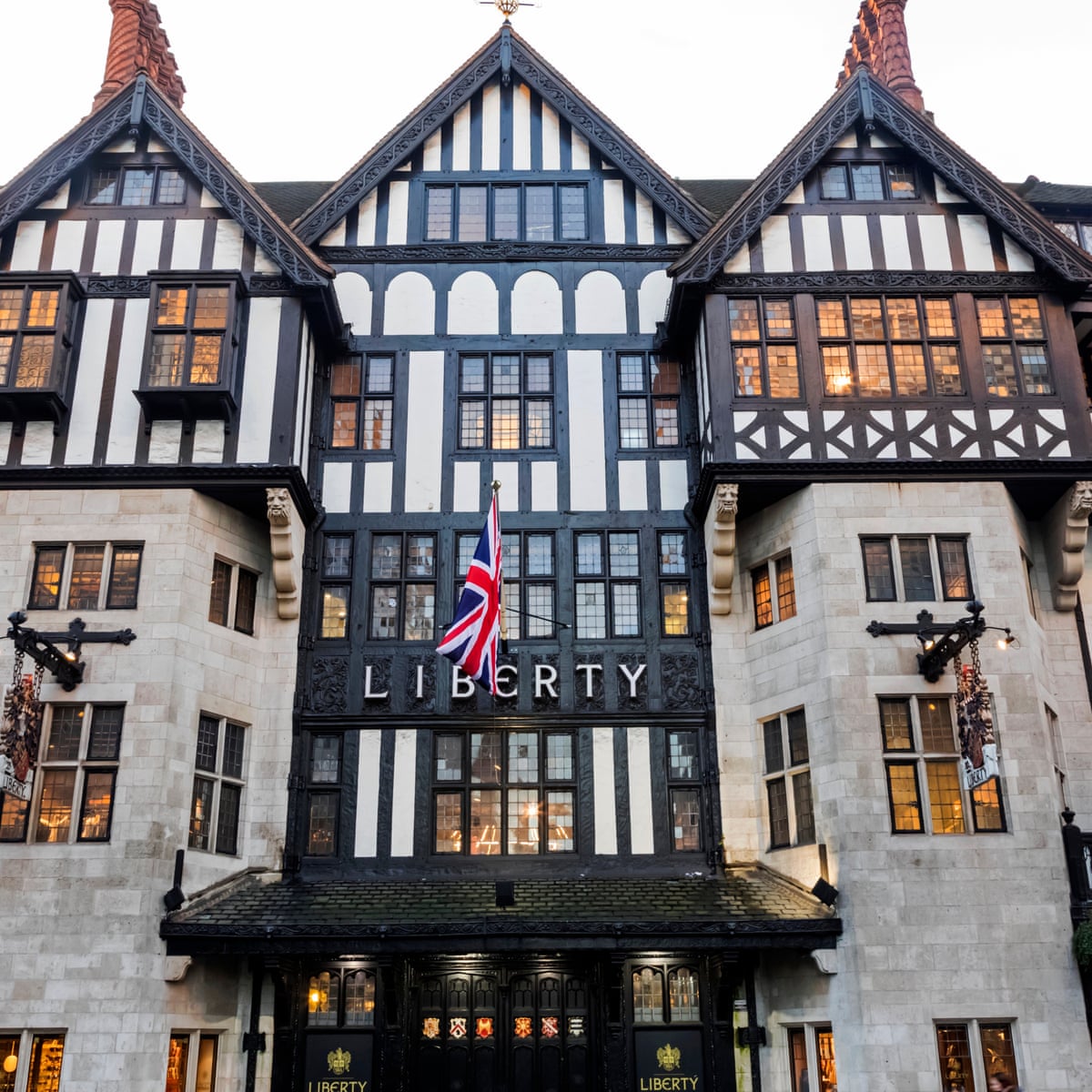 'Design Your Own Jeans' Service at the Liberty Store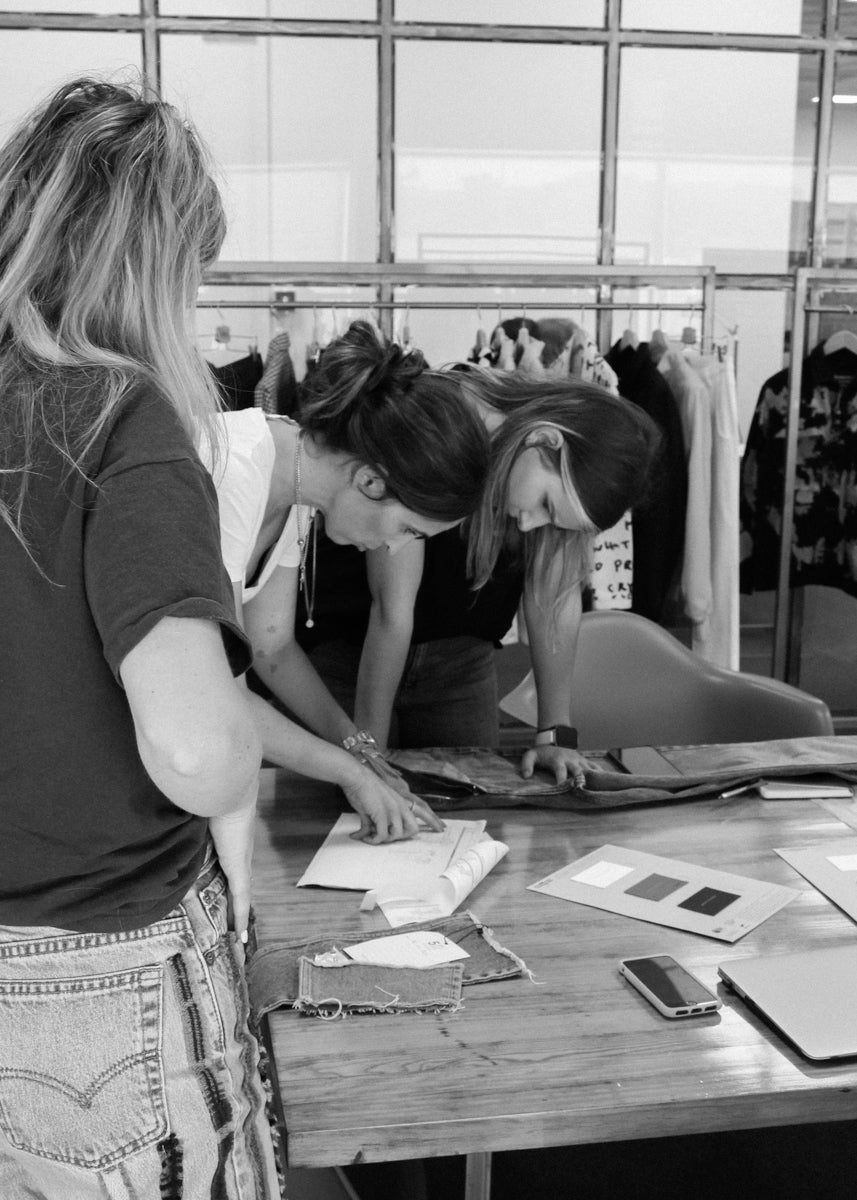 RELOVE YOUR JEANS
As part of our circular fashion ethos we are creating an experience at Liberty for a service as unique as you. Simply bring a pair of your used jeans to a free prebooked 20 minute design consultation - where together with our experts we will help you reimagine, refresh and re-love your jeans. 
Don't have a spare pair? Our plain 'Keep Hold' jeans will be available in-store on the day. 
01 RETHINK
Bring a pair of your used jeans or purchase a pair of our own 'Keep Hold' jeans in-store on the day. 
02 RECREATE
Book a free 20-minute design consultation to create your own unique jean design. 
03 REMAKE
Once finalised - your jeans are put into production with one of our trusted local suppliers. 
04 RELOVE
Your newly designed jeans are delivered back to you. Ready to enjoy all over again.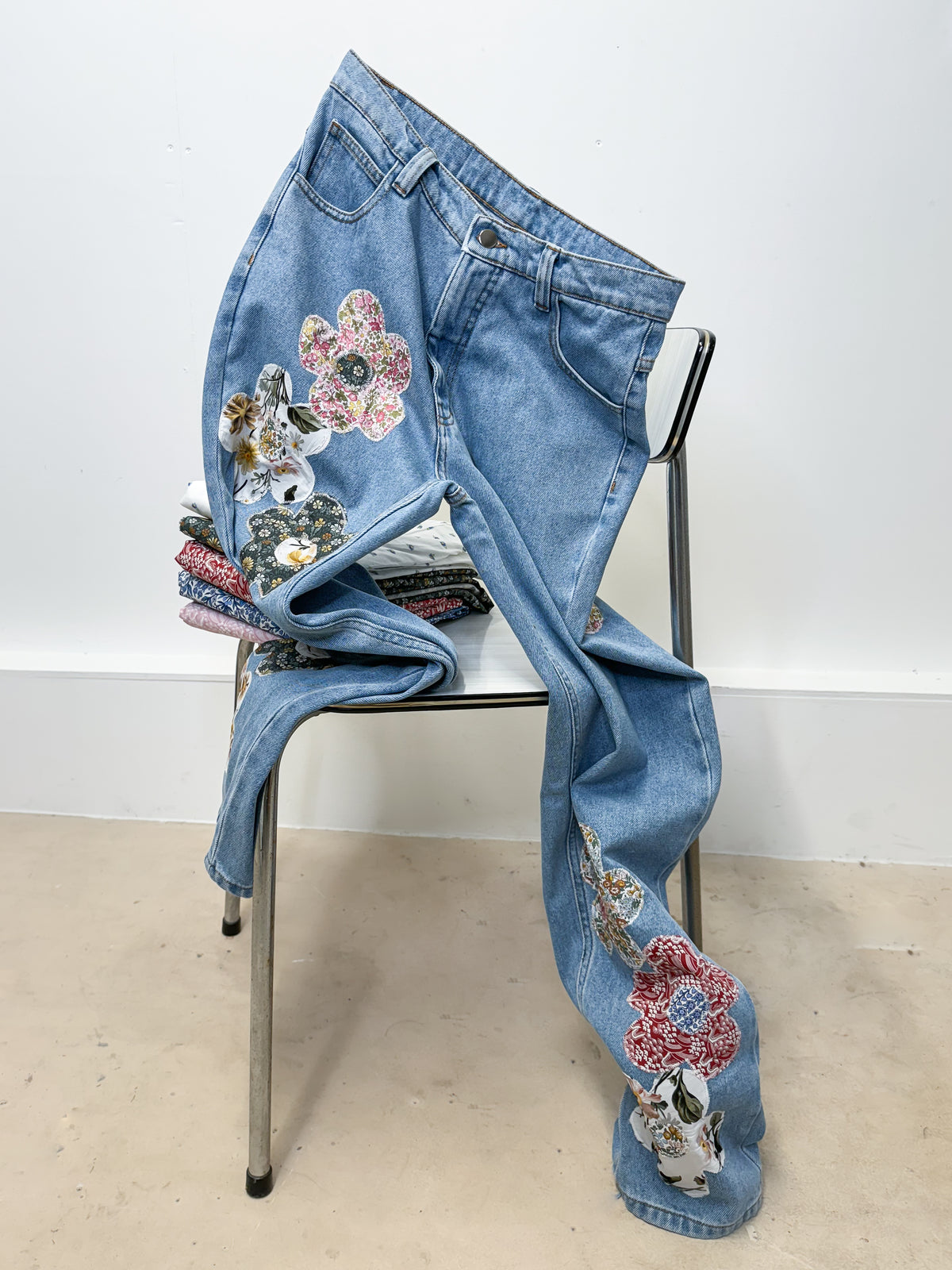 Liberty Fabric Patches
Exclusively for Liberty, selected from a range of premium Liberty print fabrics to design your jean. Select the colours, placement, and design with our team to reimagine, refresh and relove your jeans.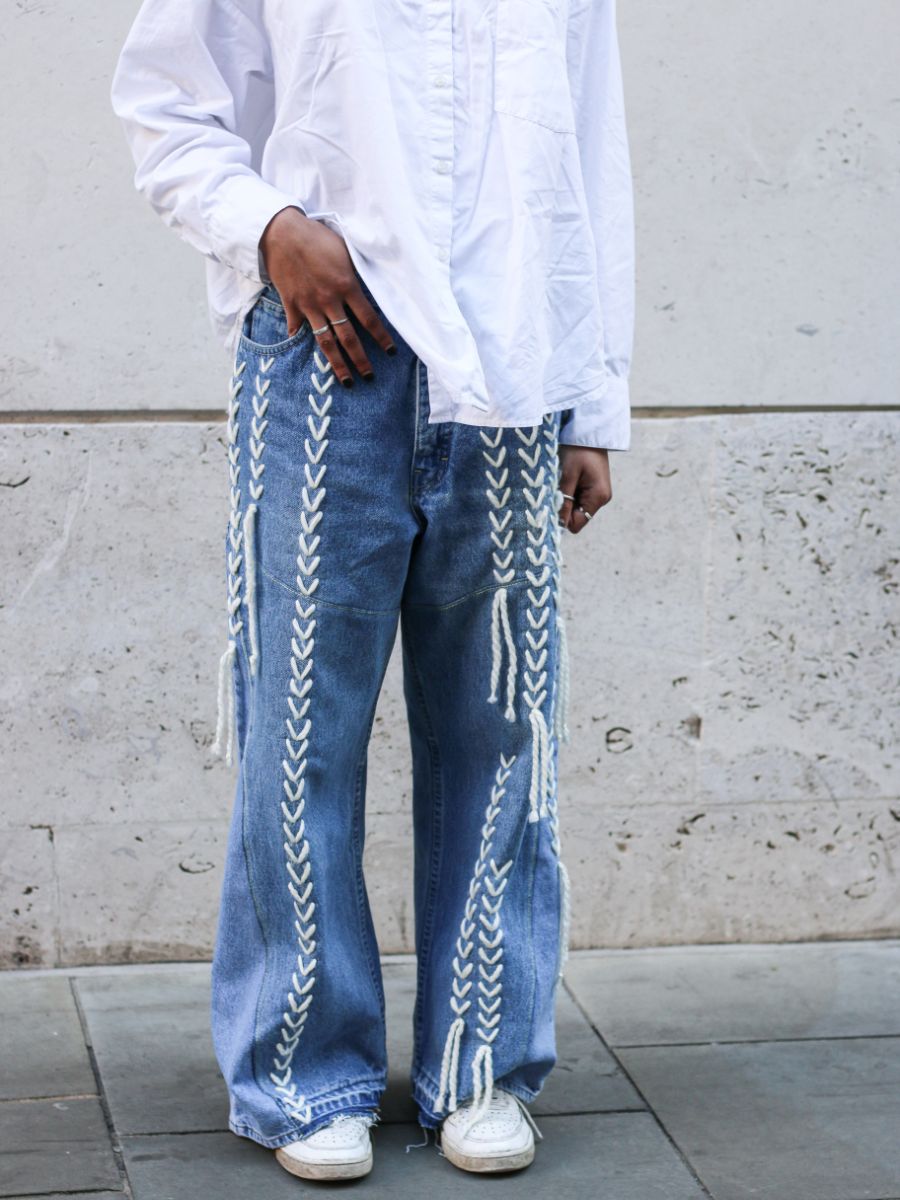 Fanfare Label Embroidery
At Fanfare Label we offer multiple options for embroidery design including personalisation, decorative patterns, and motifs. Do you have a certain phrase or would you like your initials on your favourite pair of jeans? Look no further, select from our exclusive designs. 
Fanfare Label Paint
Choose from our painting options available and create your very own design. You can change the placement, colours and pattern. We have both metallic and standard coloured paints available.
Price List for DYOJ Service:
The design appointment is free of charge and when you are happy with your final design only then do we produce the jean and take payment.
Fanfare Label Plain Jean – Liberty Patches £180
Customer's Own Jean – Liberty Patches £130
Fanfare Label Plain Jean – Embroidery £190
Customer's Own Jean – Embroidery £140
Fanfare Label Plain Jean – Paint £170
Customer's Own Jean – Paint £120
 *For more complicated designs quotes will be provided upon request.
Share Your Unique Pair of Jeans
Make sure you tag us in any imagery @fanfarelabel and share your unique pair of jeans using #fanfarelabelatliberty
 Book your appointment HERE
By booking the appointment you are agreeing to our Terms & Conditions which can be found here.
Liberty, Regent Street, London, W1B 5AH