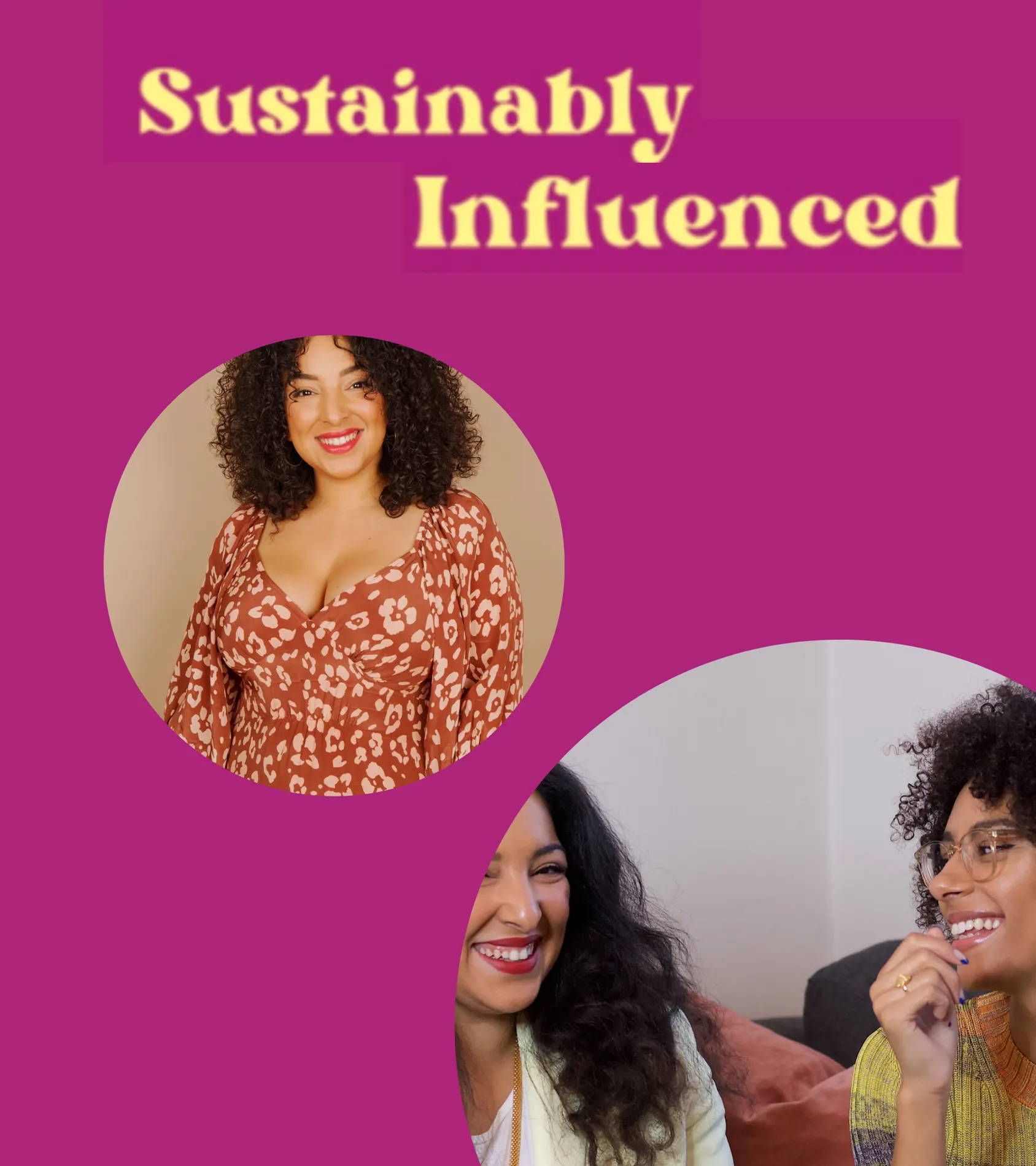 We had insightful conversations with the leading sustainable entrepreneurs, Bianca Foley and Aisling Byrne and Vanessa Barker for Fashion Revolution Week. All through our chat, we talked about what sustainability means to each one of them and how can we pursue it in our daily lives. 
Bianca Foley is a 34-year-old fashion content creator and co-hosts a podcast 'Sustainably Influenced' with friend Charlotte Williams.
Bianca first began dabbling in the world of sustainability around 7 years ago when she launched her first fashion e-commerce business called GLDN.
The website was based around reducing what you buy and creating a capsule wardrobe of incredible clothing that would last you a lifetime.
Bianca believes that there is a great scope for sustainable fashion by recycling and reusing clothes. Regeneration is a great way to put back to the ecosystem. Bianca asks to always remember where the garment ends.
According to Bianca, circular fashion is something to think about for a better future. Reuse a garment many times for different purposes to prolong its life before it ends in a landfill.
Aisling Byrne is the founder and CEO of Nuw. This system allows the frictionless trading of clothing and gamifies the experience of changing your wardrobe.
While studying at Trinity College Dublin Aisling spent time in India, seeing firsthand the social and environmental impacts of the fashion industry. 
This was the catalyst to start Nuw and build an accessible and sustainable alternative to fast fashion.
Aisling is a firm believer in the fact that the life cycle of a garment should not be different from that of a human.
Clothing also needs to be made with love, cared for and should fulfil its purpose; then eventually it is able to degrade and go back to the soil.
Aisling's understanding of sustainability is to live in a way that will let the planet survive for longer.
Vanessa Banker is a co-founder of Bedstraw and Madder, a regenerative fabric loungewear brand. Vanessa believes that "Clothing is bigger than just a statement." The brand name is a combination of two beautiful plant dyes- Lady Bedstraw and a pretty pink colour obtained through the roots of Madder.
For Vanessa, coming up with solutions in every aspect to sustain is the key. This is the reason Vanessa practices regenerative farming in her clothing brand. Vanessa explains the process of regenerative fabrics which starts with the fertility of the soil. Using pure soil with no pesticides and no chemicals to produce organic cotton is an indispensable part of the regenerative textile.
Furthermore, Vanessa talks about a transparent supply chain. Knowing your farmers is really important for a sustainable fashion process. She has worked with artisans in India to generate plant-dyed fabrics which are chemical-free and are harmless to your skin.  
A tip from Vanessa for a sustainable lifestyle is to monitor your consumption. Be a bit more conscious about what you are buying, how you buy and where was it made. Re-paint, dye and bring your old clothes to use again. All these small habits can make a change socially and environmentally.
To watch the full interviews, please head over to our Instagram Live channel.
---