We were in Selfridges! This is a huge milestone for our brand and a day we have been dreaming of.
Fanfare Label was launched by Esther Knight in October 2018 who has worked in the fashion industry for over 12 years, working as a buyer for many high street & designer brands, including Vivienne Westwood. We have come a long way from when we first launched and just want to thank everyone for the continuous love and support for our brand. Until the 5th of September we were in Selfridges with our exclusive limited wedding collection.
The concept behind the pieces was to create beautiful sustainable garments that you could wear to a wedding or formal summer event.
We released a small capsule collection for wedding guests made completely from upcycled and recycled materials. As always, we want to bring premium level clothing that is made while being protective to the planet and the people who make it all possible.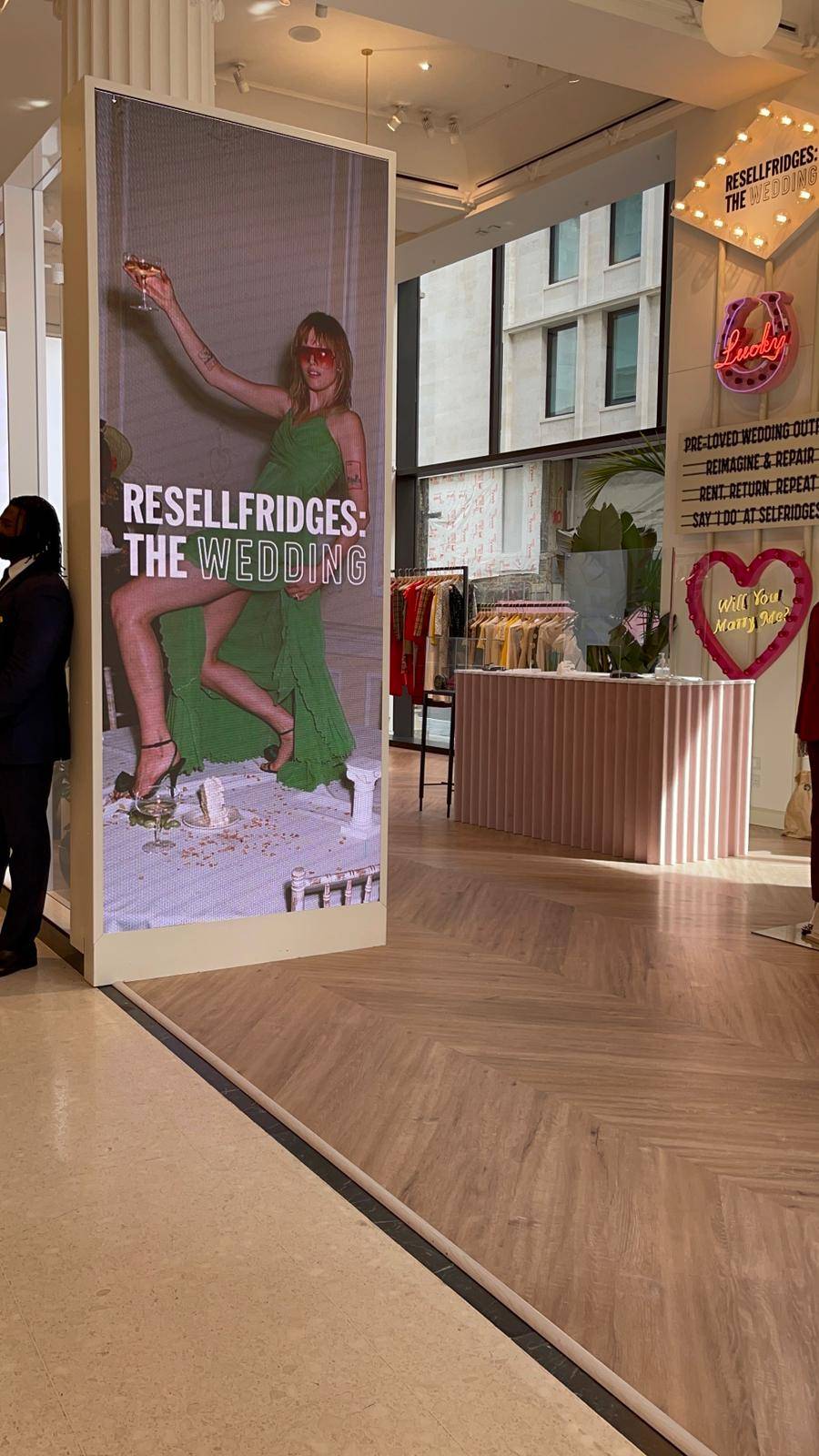 RETURE is a fashion marketplace offering sustainable womenswear, menswear, accessories, and lifestyle items from a range of purpose-led merchants. Additionally, RETURE features the world's first fashion upcycling platform, enabling citizens to connect and collaborate online with internationally celebrated designers to refashion their preloved garments into unique treasures. Every merchant and designer on RETURE is selected by meeting our criteria, based on the UN Sustainable Development Goals.
Thank you to the Reture LTD for making all of this possible. They are an incredible company and if you want to book a personal shopping appointment and level up your style and wardrobe, don't hesitate to book with them. We also want to thank Nina Van Volkinburg at Selfridges for being the loveliest and supporting our brand to make this next step.