Fanfare Label Gift Card - Give the Gift of Upcycling
We have been inspired to tackle fashions overconsumption and reduce clothing from ending up on landfill. We are encouraging customers to love & cherish their garments and showing them inspiring ways to promote longevity & repurpose their clothing instead of buying new.
Give an instant gift to someone special who loves fashion but also wants to be mindful of their environmental footprint. Give them the gift of an upcycling a piece of clothing in their wardrobe!

Instead of buying something new this season, give well worn (& loved) items a new lease of life, transforming fashion 'waste' into a beautiful new piece. 
This year we want people to think a bit more sustainably, therefore our campaign is focused on upcycled customisation. Instead of creating waste or buying completely new products, customers can customise pieces so that they can buy beautiful new pieces, guilt free.
Gift cards can be redeemed on our Upcycle Your Own Jeans for £89 or Upcycle Your Jumper for £120. 

Please note gift cards expire after 12 months of purchase and they are non refundable. 
Any questions please do get in touch info@fanfarelabel.com. 
Circularity, longevity and innovation drive the design of every one-of-a-kind creation at Fanfare Label and our award-winning collections are the go-to for those seeking seasonless, contemporary clothing. 
Fanfare Repurposed
Our Fanfare Repurposed collection rescues textiles that would have been deemed waste and destined for landfills. We recycle, repurpose and redesign these pieces and transform them into style-led statement jeans you'll wear for life. 
Sustainably Created
Our Sustainably Created collection is made slowly from certified sustainable fabrics. We consciously choose our materials to ensure that each limited edition piece has an infinite life cycle and inspires a buy-to-last mindset.
Both collections are ethically made in the UK.
Ethics & sustainability are the pillars of the business. Fanfare Label pieces are made in ethical factories from organic & recycled materials. Even down to every thread, fibre & trim sustainability is considered, sustainability is a journey, and the brand is always looking for ways to improve.
When you buy one of  our considered pieces you are part of the Fanfare family & are joining us working on a solution.
Standard shipping:
FREE on all UK orders over £50.
Delivery within 3-5 business days. 
Express shipping:
Next day delivery if you order by 4pm (UK Time).
International shipping:
All international orders will be sent via a tracked service.
· Standard via DHL (5-7 working days)
· Express via DHL (2-4 Working Days)
For more information on delivery & returns please click the link here.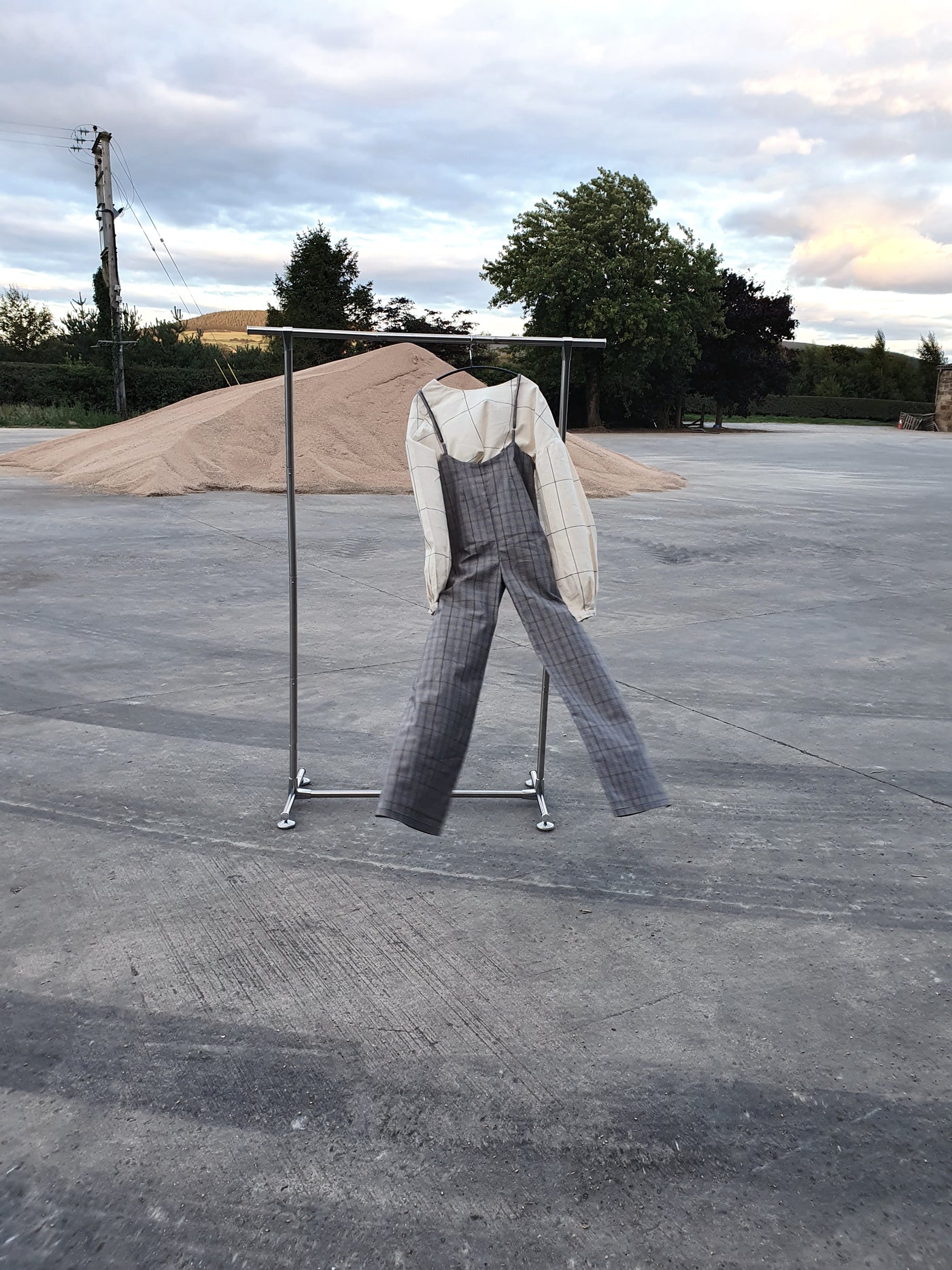 Our story
Fanfare Label is an independent sustainable fashion house leading the way for circularity and positive change. What others see as waste, we see as a starting point…
'This is what fashion could and should look like. Our clothing is an expression for change, fairness and freedom.'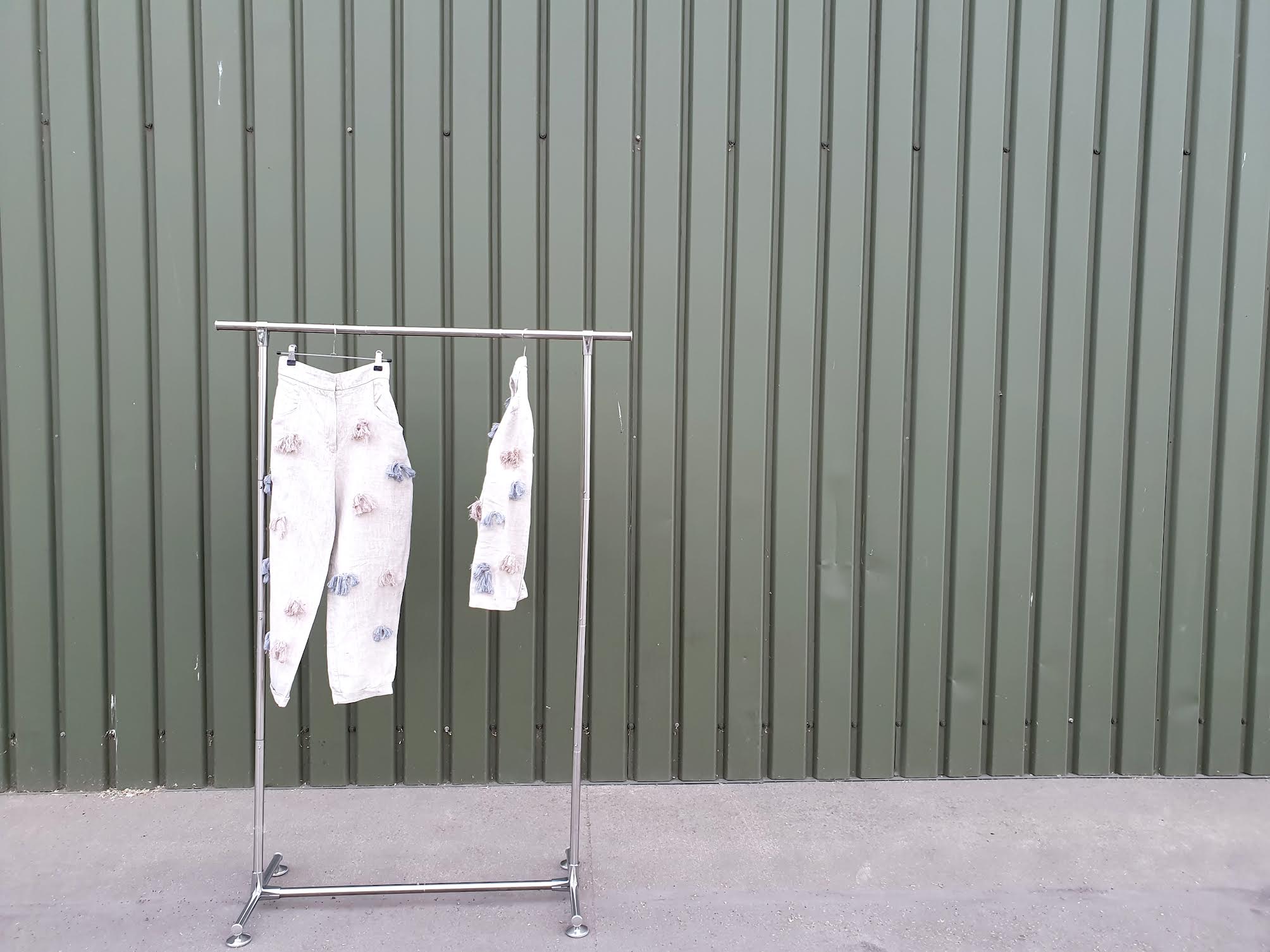 Our mission
Repurposed. Reused. Recycled.
We care for people and planet in equal measure. Together, let's redefine our relationship with clothes.