This week we meet Marketing Director at Sheerlux, Mia as she styles our Organic Cotton Navy Backless Jumper & answers a few of our questions!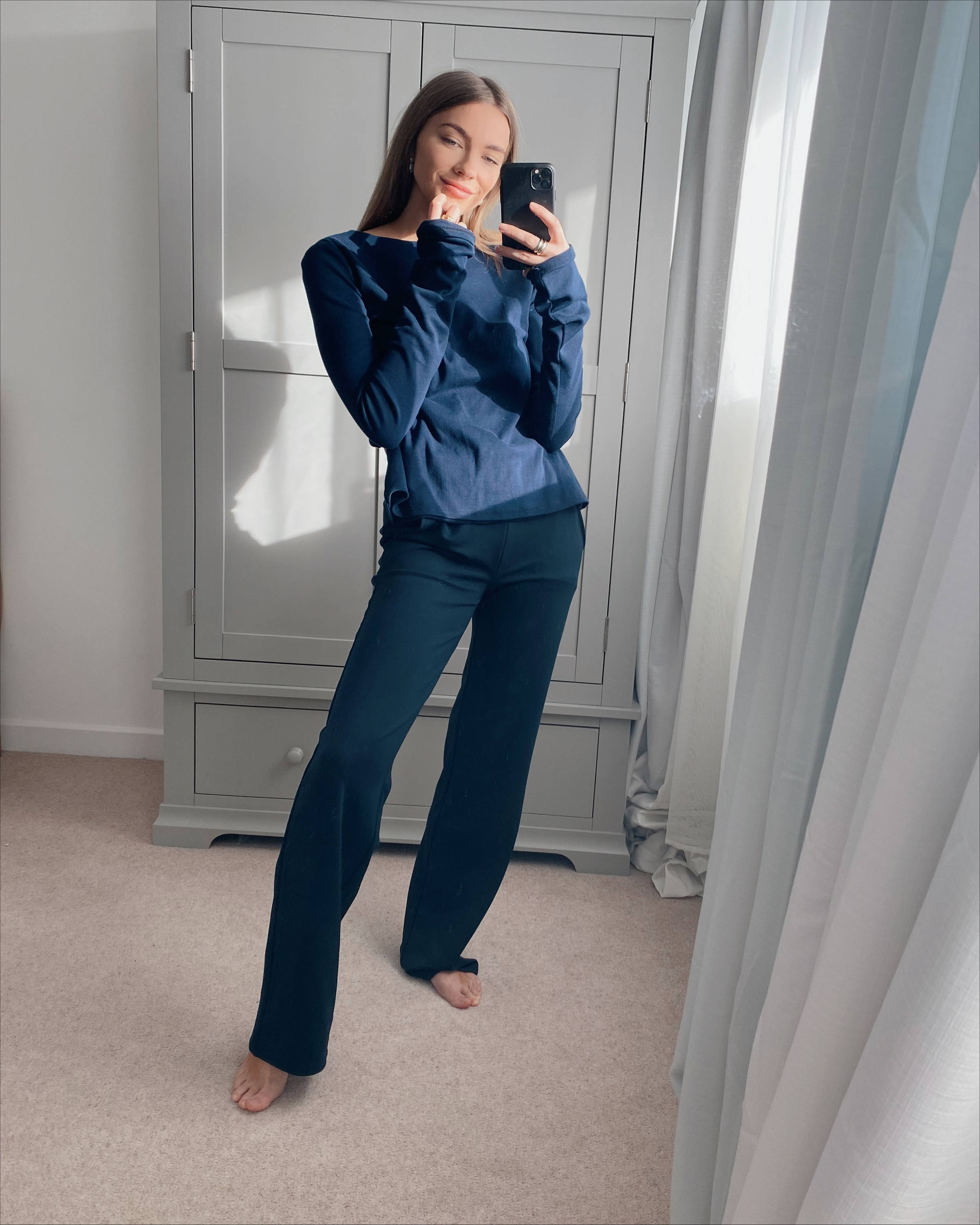 What is the first thing you tend to do after waking up in the morning?
Every morning without fail I go straight to my Sage barista coffee machine to make a frothy coffee and then it's back into bed to enjoy it for 10 minutes - this is my happiest moment of the day!
If you could give anyone one piece of style advice, what would it be?
My one piece of style advice is - if you don't feel yourself in it, then don't wear it!
Who would be your dream guests at a dinner party?
Dream dinner party guests would be Pete and Sophie Sandiford on Gogglebox - I think they are absolutely hilarious.
Do you have a top tip for being more sustainable?
My top tip for being more sustainable - I think the easiest way to have a big impact as an individual is to constantly ask yourself everyday - what could be reusable here?
For example using Face Halo pads not cotton pads, always having a small bag in your handbag instead of asking for a plastic bag at the shops, cleaning cloths that you can put in the washing machine instead of cheap ones you throw away after a week. And of course, quality clothes that you know you will rewear over and over. It doesn't have to be expensive - you just need to be able to answer the question of will I reuse this more than once? No? Might be time to look for an alternative.
 I know that sounds quite obvious but quickly you can make small changes that make a big impact.