This week we meet fashion blogger and owner of The Host Store vintage clothing store, Grace, as she styles our Navy Linen Co-ord and answers a few of our questions including her top tip to be sustainable!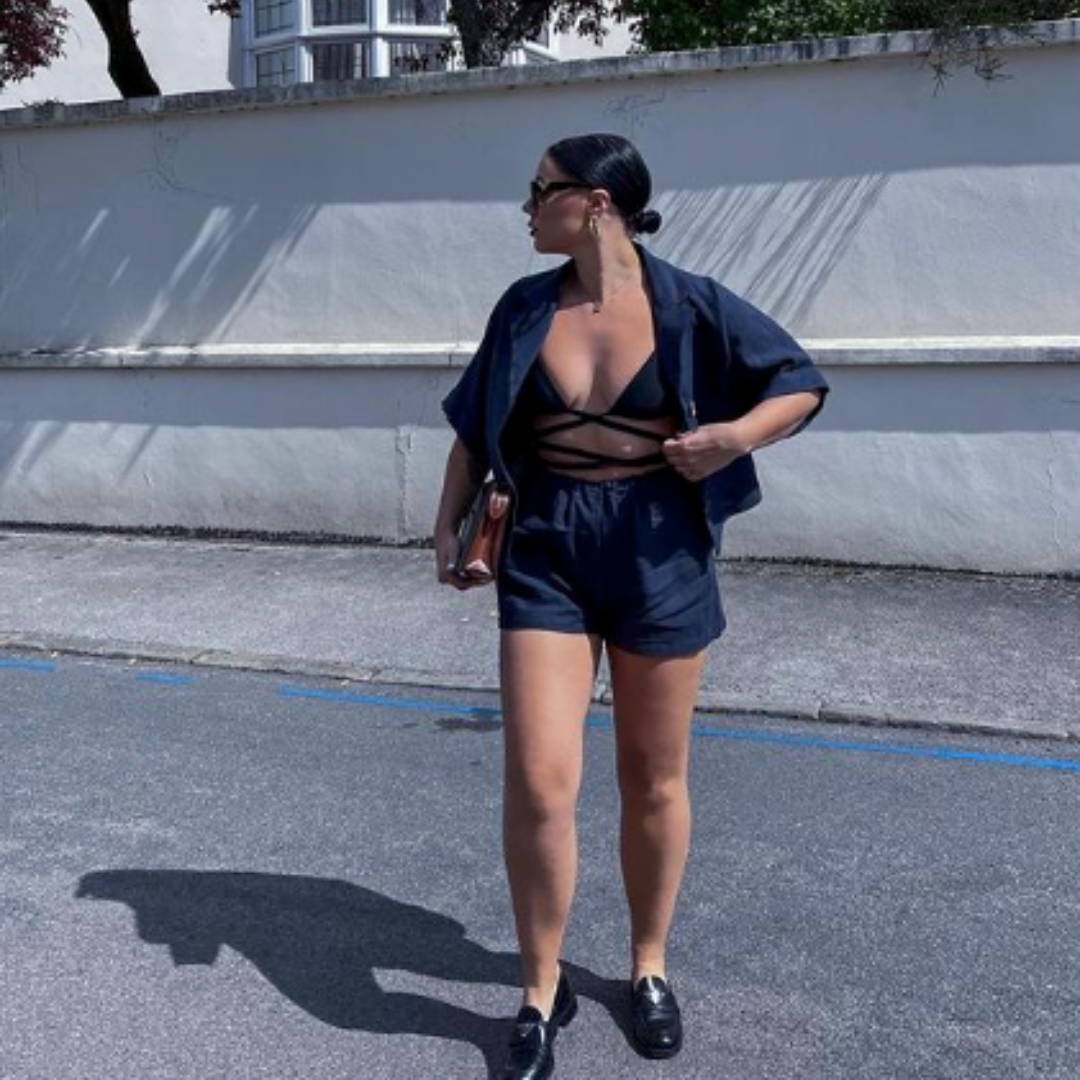 What is the first thing you tend to do after waking up in the morning?
I give my fiancé (to be hubby as of next week) a hug & our little dog jumps into the bed.
If you could give anyone one piece of style advice, what would it be?
Wear what makes you feel good, I used to think my style needed to be very specific, but now I just wear what brings me joy.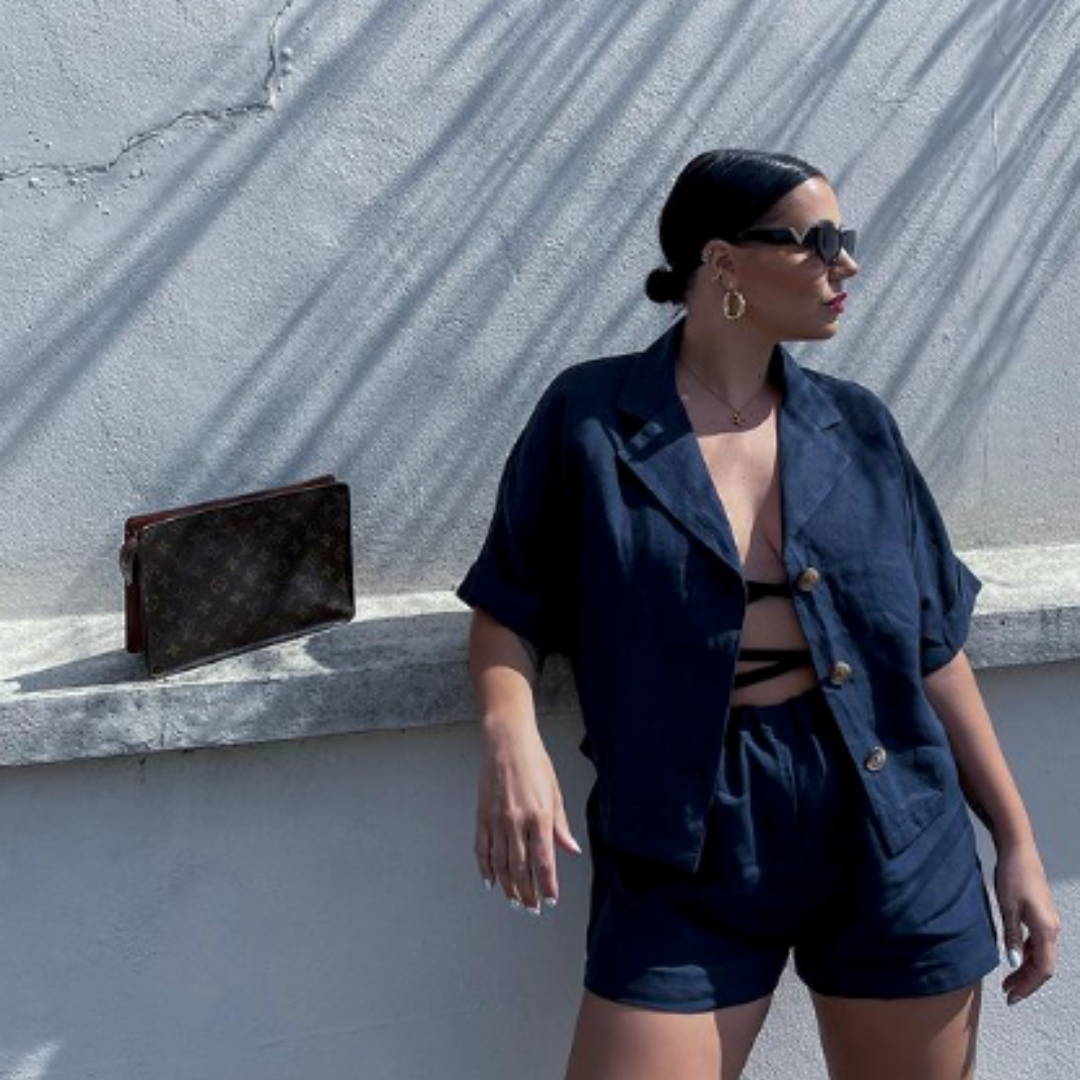 Who would be your dream guests at a dinner party?
Just my family & best friends, that's all I need.
Do you have a top tip for being more sustainable?
Make sure you are aware of which brands are sustainable and which are not, also invest in quality pieces you will love for longer than one season & buy second hand, this is one of my favourite things to do, whether it's vintage or a last season designer piece.