100% GOTs Certified Organic Cotton T-shirt with Elle Guest Print
We are excited to announce a super special collaboration with one of our favourite artists; Elle Guest.
Together we have created a limited edition t-shirt. We believe that art has the power to inspire change. That's why we have partnered with the talented artist Elle Guest to bring you an exclusive T-shirt.
Elle's unique artistic style beautifully combines calm colours and bold shapes to create a design that we feel embodies the beauty of nature and the urgency of environmental action. By wearing this T-shirt, you not only support a meaningful cause but also showcase a wearable piece of art that will be a statement piece in your wardrobe for years to come. 

For every T-shirt sold, Fanfare Label will donate 10% of each sale to the incredible Friends of the Earth charity, supporting their noble mission to protect our planet and create a sustainable future for all.
Alongside the exclusive limited edition T-shirt design, the first 20 orders will receive an A4 print of Elle Guest's captivating artwork. 
At Fanfare Label, we are continuously striving to make a difference through our eco-friendly practices and collaborations with artists who share our vision.
Together, we can inspire change and protect the beauty of our planet for generations to come. Thank you for joining us on this journey.
Printed locally in London 

Eco-friendly

water-based inks that are certified OEKO-TEX 100, so are non-toxic

T-shirt is made from 100% Organic Cotton certified by GOTs 

T-shirt is protected by the Fair Wear organisation 

Sent in our recycled packaging 
30° delicate wash iron, steam or dry with low heat. No tumble drying.
Fair Wear is an independent, non-profit organisation striving to improve working conditions in the textile industry. The foundation is an initiative by trade organisations in the textile sector, trade unions and NGO's.
Fair Wear verifies that member companies implement the Code of Labour Practice along their supply chain, and checks compliance by monitoring audits and remediation efforts. Annual reporting by member companies and by Fair Wear itself promotes transparency at all levels.


Circularity, longevity and innovation drive the design of every one-of-a-kind creation at Fanfare Label and our award-winning collections are the go-to for those seeking seasonless, contemporary clothing. 
Fanfare Repurposed
Our Fanfare Repurposed collection rescues textiles that would have been deemed waste and destined for landfills. We recycle, repurpose and redesign these pieces and transform them into style-led statement jeans you'll wear for life. 
Sustainably Created
Our Sustainably Created collection is made slowly from certified sustainable fabrics. We consciously choose our materials to ensure that each limited edition piece has an infinite life cycle and inspires a buy-to-last mindset.
Both collections are ethically made in the UK.
Ethics & sustainability are the pillars of the business. Fanfare Label pieces are made in ethical factories from organic & recycled materials. Even down to every thread, fibre & trim sustainability is considered, sustainability is a journey, and the brand is always looking for ways to improve.
When you buy one of  our considered pieces you are part of the Fanfare family & are joining us working on a solution.
Standard shipping:
FREE on all UK orders over £50.
Delivery within 3-5 business days. 
Express shipping:
Next day delivery if you order by 4pm (UK Time).
International shipping:
All international orders will be sent via a tracked service.
· Standard via DHL (5-7 working days)
· Express via DHL (2-4 Working Days)
For more information on delivery & returns please click the link here.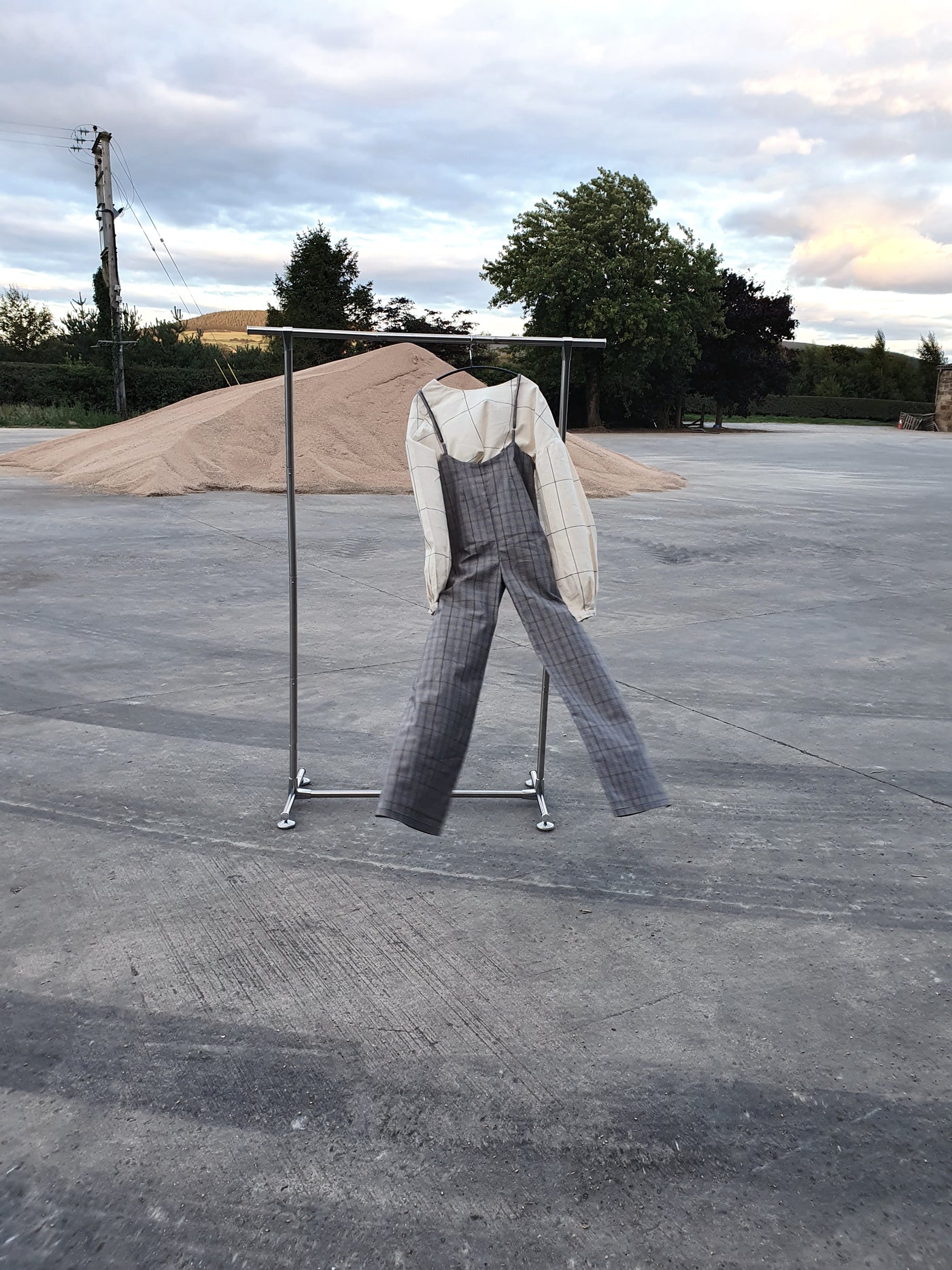 Our story
Fanfare Label is an independent sustainable fashion house leading the way for circularity and positive change. What others see as waste, we see as a starting point…
'This is what fashion could and should look like. Our clothing is an expression for change, fairness and freedom.'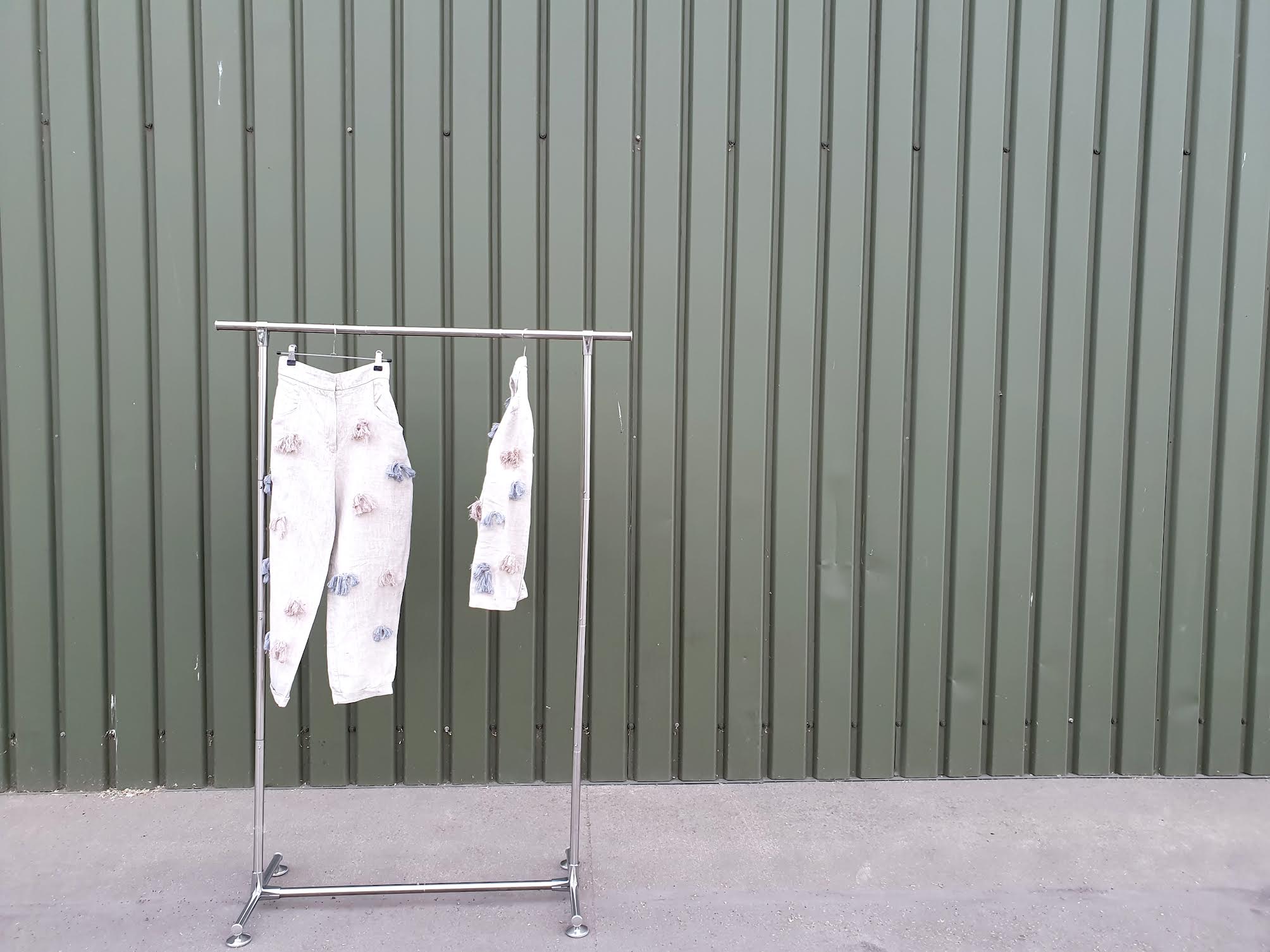 Our mission
Repurposed. Reused. Recycled.
We care for people and planet in equal measure. Together, let's redefine our relationship with clothes.