What responsibility do we have to change the world around us?
We are Fanfare Label:
A British sustainable and ethical fashion brand
Locally made in London
Our new repurposed and reused collection launches this summer using clothing & textile waste that would have gone to landfill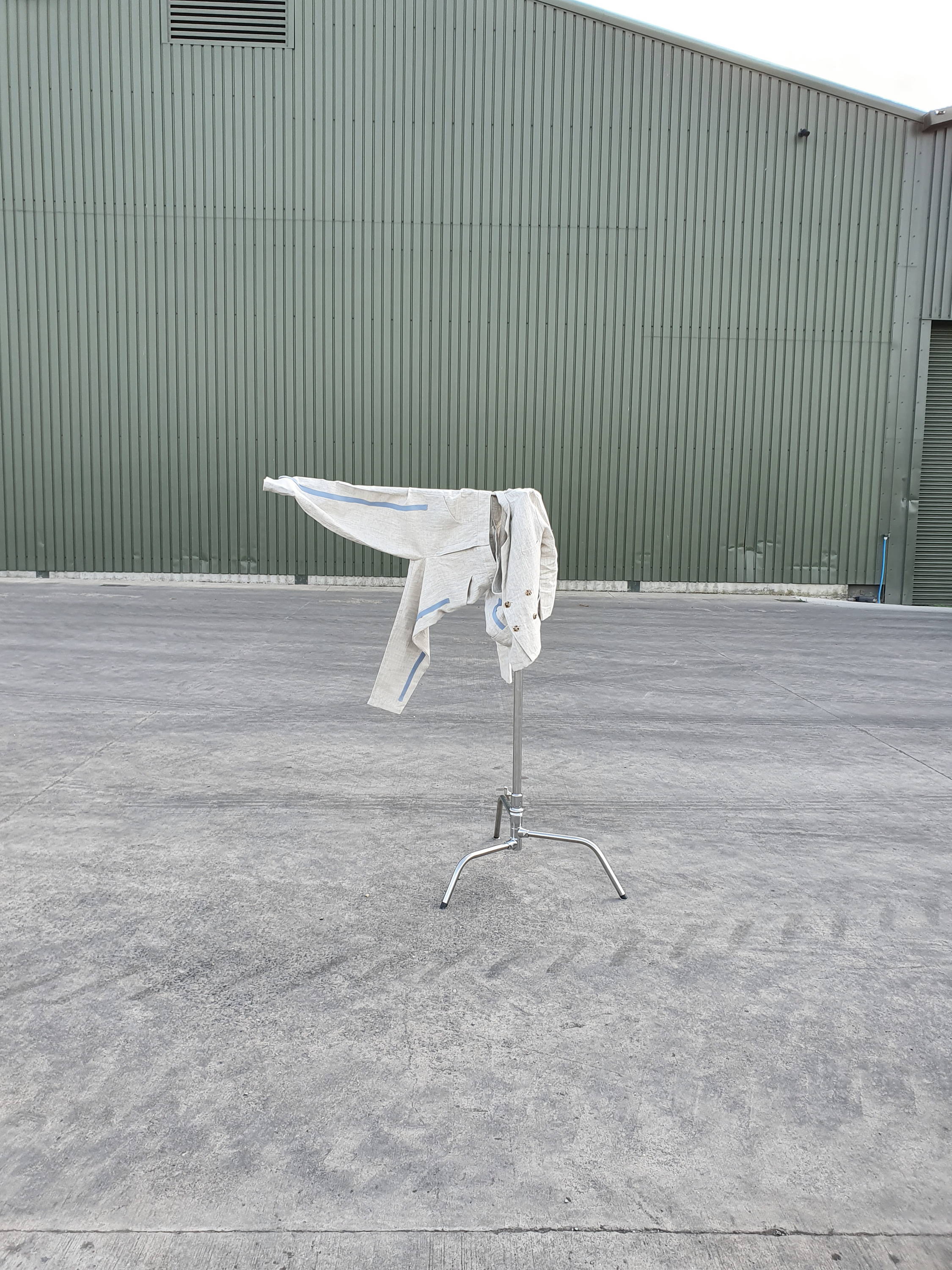 Welcome to our rebrand. Formerly Fabric For Freedom we have changed our look, our logo & our name. We are excited to bring you Fanfare, still the same message, still the same people & still the same mission.
Our new name is Fanfare, the all-new and improved British fashion brand that sets out to create powerful, positive change in the fashion industry. Originally launched in 2018 under the name 'Fabric For Freedom' by Esther Knight, the first collection saw huge success and went on to be featured by British Vogue and The Sunday Times, among other titles.
Since lockdown we have been busy working behind the scenes to elevate the brand. We've developed a new website, new branding & a new collection, and we have been selected as a finalist in the Drapers Sustainable Fashion Awards!

This is an exciting year for us, and we need your help to push our message out there so we can make a positive difference in the world around us.
"AT FANFARE, OUR FIRST GOAL IS TO SET AN EXAMPLE TO FASHION BRANDS ON HOW A COMPANY SHOULD BE RUN. IT SHOULD BE EXPECTED FOR BUSINESSES TO HAVE RESPONSIBLE OPERATIONS. OUR HOPE FOR THE FUTURE IS THAT WE CAN CHANGE THE WORLD AROUND US AND BECOME A CATALYST TOWARDS POWERFUL SOCIAL GOOD AND NEW MODELS OF CONSUMPTION."
Esther Knight, Co-founder and CEO of Fanfare

Since the worldwide pandemic, we have all been hit with a sense of consciousness. We are living in a time of change that no one could have predicted. 2020 has been the year for everyone to restock & review and it has accelerated the move towards sustainability, social justice, environmental protection & consumption.
For the first time, we are all seeing the true impact of unethical fashion. For too long businesses have built supply chains to drive financial profits at the expense of people and the environment.

We have seen first hand the changes in wildlife, the environment & reduction of air pollution as a result of our slowing down. Furthermore, we have experienced the benefits on our health which these changes bring.

For the first time we have truly been able to see what is happening in supply chains & many brands have been exposed, seeing factory workers not being paid for work they have completed, leaving poverty-stricken communities in a vulnerable state. COVID-19 disrupted the world just as the A/W20 fashion weeks began, uncovering and illustrating the many holes that exist within the industry.
Alongside this, we have seen the urgency of the Black Lives Matter movement. Whether you care about the environment, wildlife, social justice, racism, pollution or equality – all of these issues are intertwined into sustainability.
WHAT IF 2020 ISN'T CANCELLED?

WHAT IF 2020 IS THE YEAR WE'VE BEEN WAITING FOR?

A YEAR SO UNCOMFORTABLE, SO PAINFUL, SO SCARY, SO RAW-

THAT IT FINALLY FORCES US TO GROW.

A YEAR WE FINALLY ACCEPT THE NEED FOR CHANGE.

DECLARE CHANGE, WORK FOR CHANGE. BECOME THE CHANGE.

A YEAR WE FINALLY BAND TOGETHER.

 

2020 ISN'T CANCELLED, BUT RATHER THE MOST IMPORTANT YEAR OF THEM ALL.
We did not start this brand because it was a cool idea. Fashion is so flawed, we have started it because we really do care and we want to make the biggest positive impact we can have in our sector.

Let's all be part of the change.

Join us, support us, share our story.

It is time to adapt.
ABOUT FANFARE

Fanfare believes that sustainable fashion should not just be for the elite. Fanfare is the first conscious clothing brand that produces unique, designer pieces that are fashion forward whilst competing with the high street on price.

Fanfare works with human trafficking charities to eradicate slavery from fashion supply chains as well as working with charities that assist the homeless, empowering women & teaching skills to get them into work. Our collections are made from either sustainable certified materials or recycled clothing & textiles.

The new 'Hero' Collection from Fanfare combines bold and contemporary designs with repurposed and reused materials, designed to create a wardrobe of sustainable clothing made to last.

Opting for a seasonless collection as opposed to trend-led ranges, Fanfare reduces pressure on the supply chain, allowing for high-quality designs that do not cut corners in order to meet deadlines. Each garment is crafted with purpose in the UK, produced by artisans who love what they do and are paid fairly for it.

Sustainability is rooted into Fanfare's operations through our circular business model. By using the latest innovative sustainable fabrics, Fanfare is able to map out its supply chain and align operations with the UN Sustainable Development Goals protecting both people and the environment.

We will show the industry this revolutionary way of working, being attuned with nature and accounting for those making our clothes and protecting our planet. Using clothing as an expression for change, for fairness and for freedom.