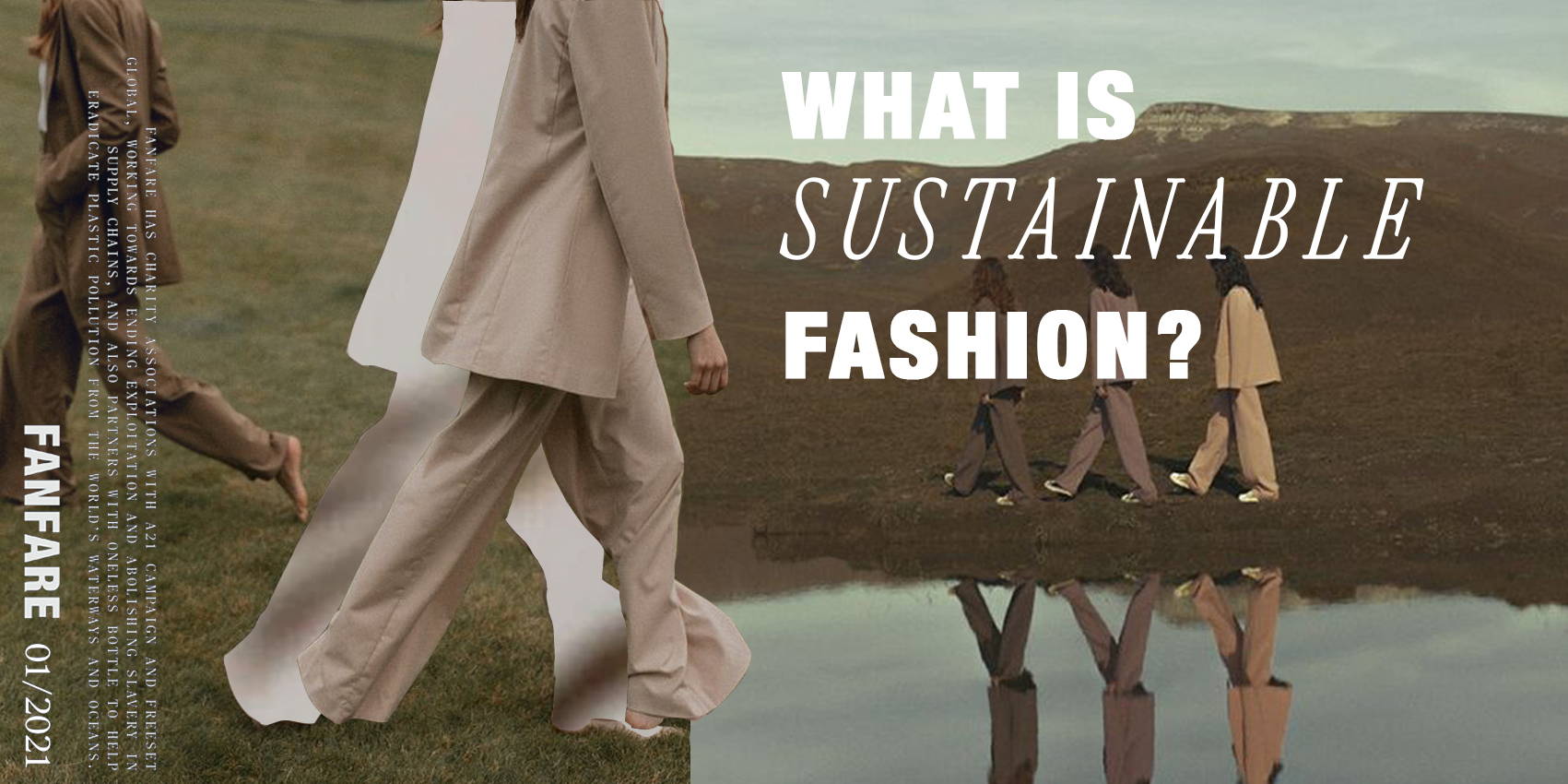 What is sustainable fashion?
We believe in a fashion industry that values people, creativity, the environment and profit all in equal measurement.
The current fast fashion system is completely broken. Not only is it environmentally unsustainable, it's also the cause of an inexplicable amount of harm through the creation of ethically dubious products.
Armed with this knowledge we set out to imagine a different industry.
Fanfare started seeing first-hand the issues that overwhelm the current fashion market. Fueled by the passion to fight against trafficking we partner with charitable initiatives to combat exploitation and help poverty-stricken communities.
"I was a buyer for both designer and high street fast fashion brands. As a buyer, I was the one that was dealing with and producing clothing to hit margin targets no matter what the cost was to people or the environment". Esther Knight, Founder.
Fanfare is a low impact, charity based organisation. We produce design-led, innovative and contemporary clothing with fabrics that consist entirely of organic and recycled materials, including ends of rolls that would otherwise be sent to landfill. Our products are all ethically produced here in the UK, where we guarantee fair wages and good working conditions. We want to create optimism through our collections, encouraging the idea that we should celebrate with people, with fashion, with collaboration and with creativity.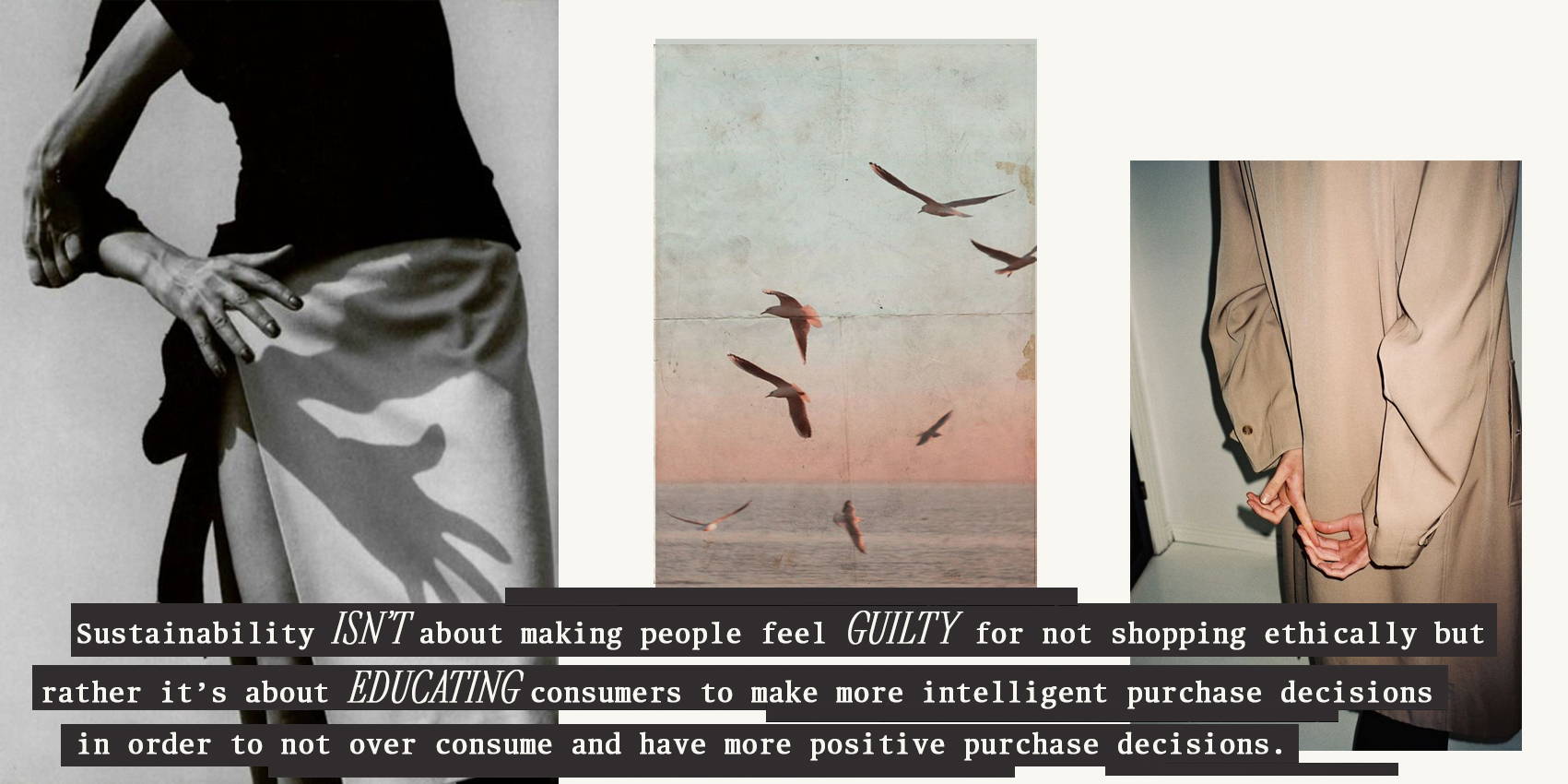 "I wouldn't have known this if I wasn't a buyer. It's important to share this knowledge with consumers about how their purchase decisions have an impact on the environment and people of this world. To understand sustainable fashion and our role within all of the doom and gloom, it is important to talk about the facts - and facts can sometimes be difficult."
Everyday we as surrounded by sustainability claims and greenwashed messaging, so it's vital that we educate ourselves in order to separate fact from fiction. We need to explore the industry, realise what we care about and then take steps to change it.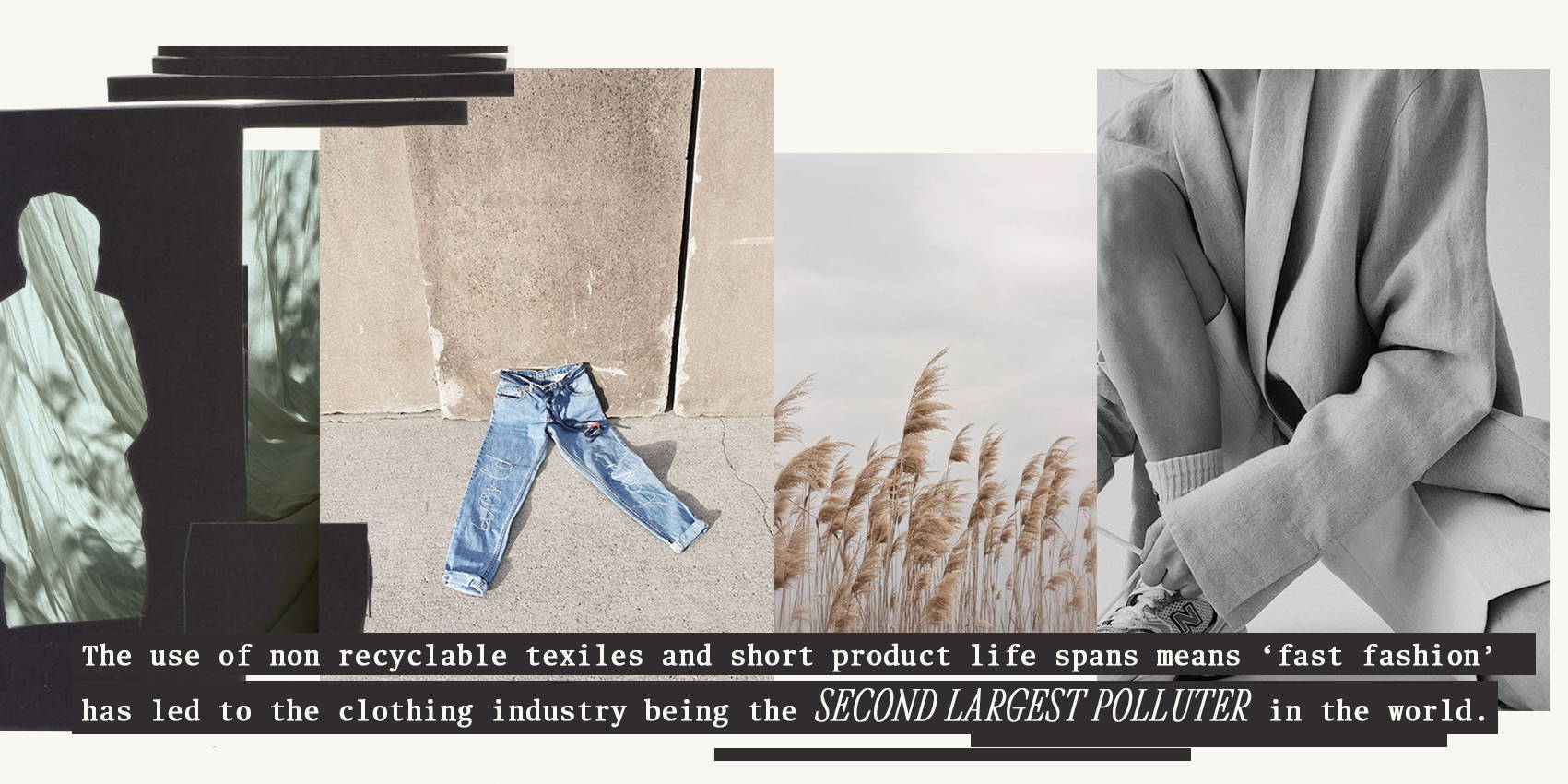 After 12,000 years of stable climate, we are now in an era where we're creating negative changes to our environment and destroying our planet.
We need to reshape the way we look at things, including our perception of who we are in the world and the role we are playing. Earth is our only home and we're causing damage that may become irreparable if it's too late.
The global population is increasing, and with it, our demand for food, energy, and clothing. We need to think about what's important to us, and how we can make sure that people have access to sustainable fashion without necessarily using up the resources that we need for food and amenities.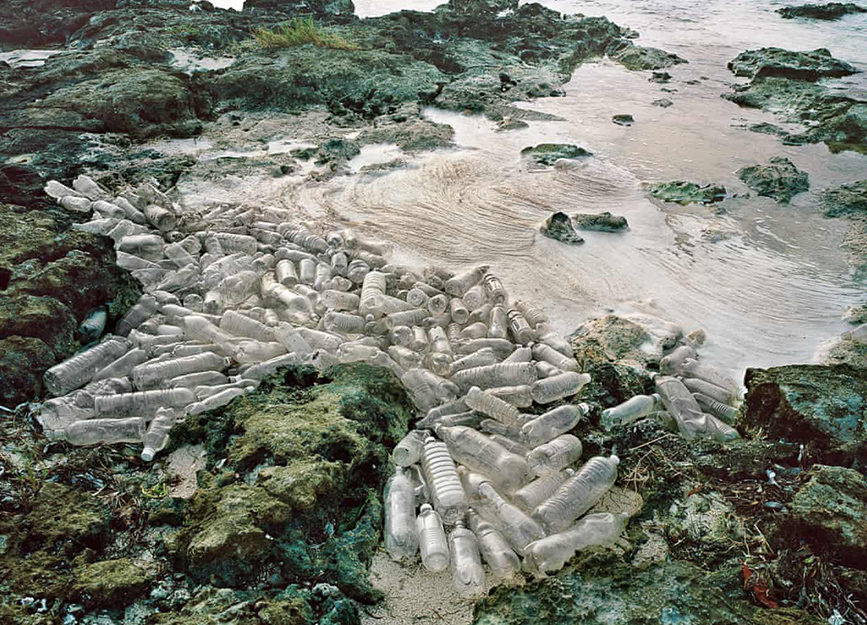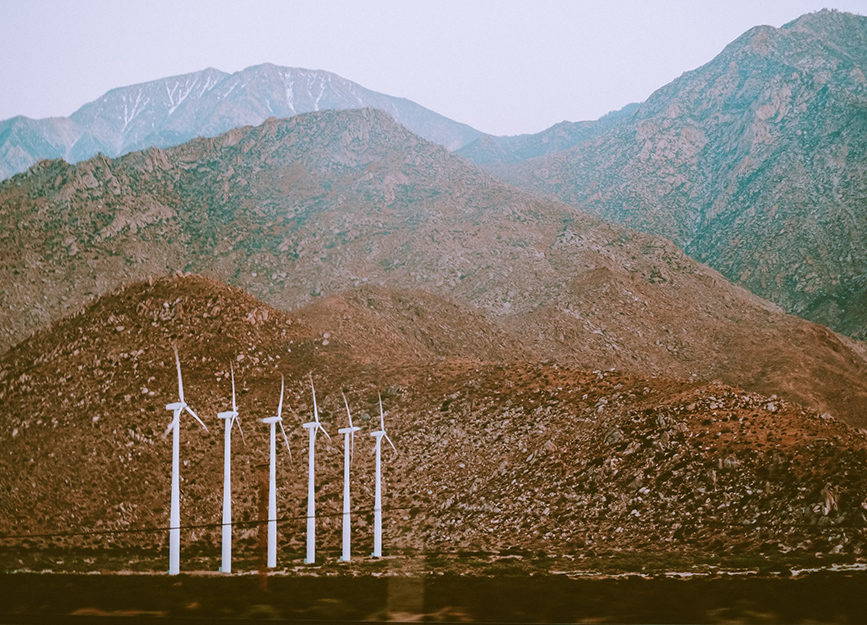 Only 10 years ago, in London alone, we were buying only a quarter of what we're buying now. Still one body, still the same number of days in a week, a month, a year, and yet we are creating this habit of consuming more. Buying it, wearing it for a short time and then discarding it. The value of fashion is decreasing and we're not accounting for the nature and human cost of the garments we are wearing.
For too long businesses have built supply chains to drive financial profits at the expense of people and the environment. Systematic exploitation remains rife, basic H&S measures do not exist, millions of workers live in poverty, forced to work excessive hours and unpaid overtime, leading to poor health, exhaustion, sexual harassment and even slavery. Practices need to change.
Fashion should be about celebrating who you are – it can be a force for good. Instead, we have lost the value in products and companies, and the industry has created a race to produce the cheapest product whatever the consequence. Around the world, children are working instead of going to school. People have been put at risk due to poor working conditions and a disregard for human life. The Rana Plaza collapse and the suicide of 300,000 Indian cotton farmers are only a few examples in the long list of tragedies that testify the damaging impacts of the current industry.
Every item in our wardrobes comes directly from nature. We don't always think about this, but every element of our garments comes from a resource that comes out of the ground or water. Each year, 1.7 billion tons of carbon dioxide is emitted. In the UK, 2 million tons of clothing and textiles are thrown away annually and 80% of the textile waste that goes to landfills could have been reused.
Communities around the world have been victims to the fashion industry and the damage can be worsened by the production process. Effluence from pesticides can flow into rivers and water streams, causing outbreaks of diseases in local communities. The production process can also cause environmental damage to habitats, biodiversity and soil quality.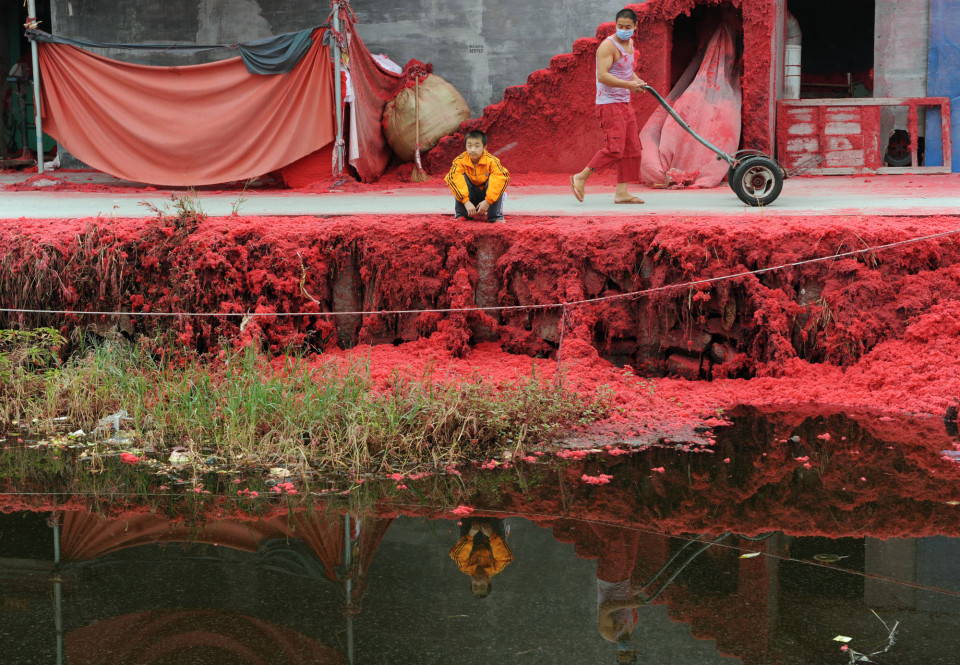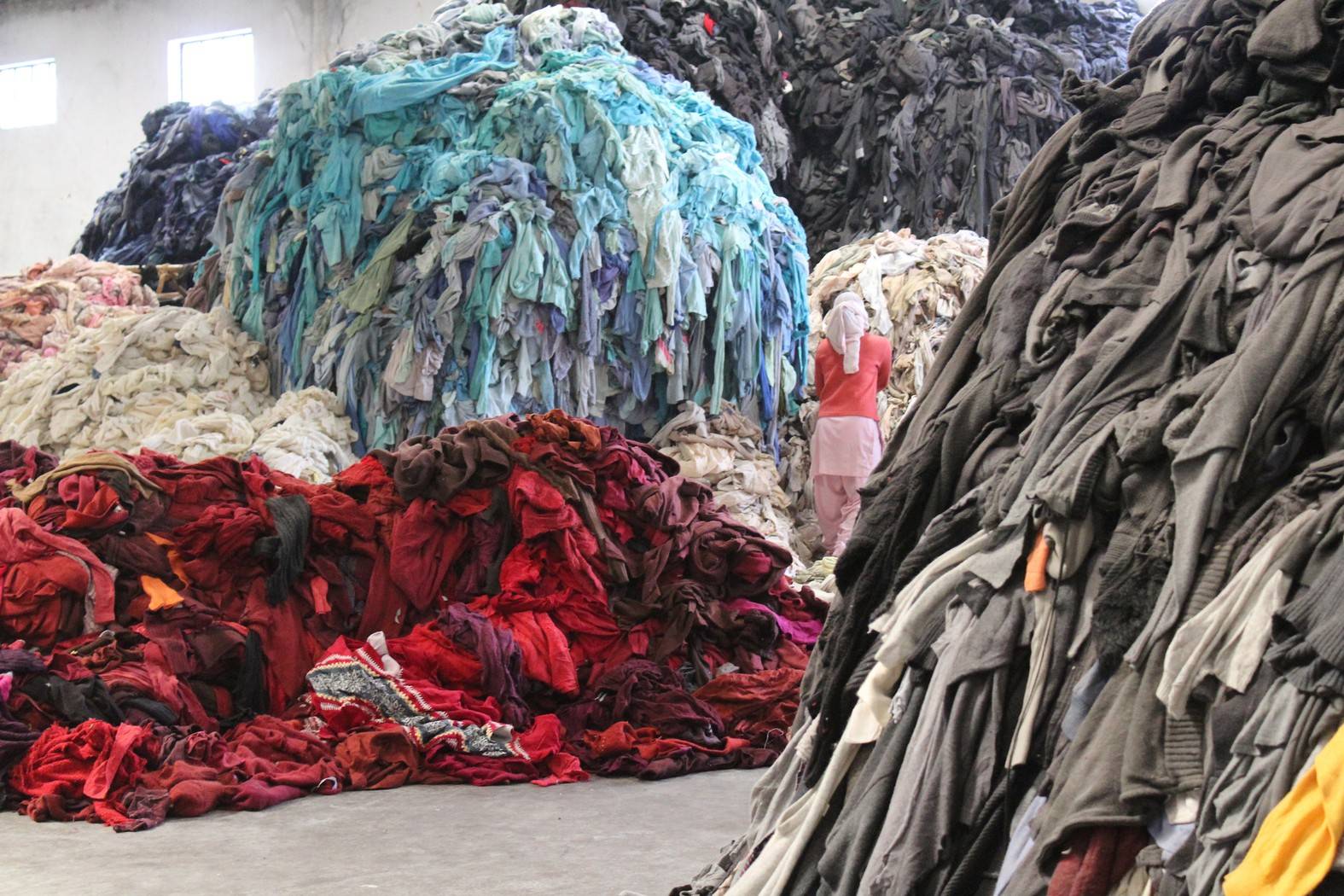 It takes about 22,000 litres of water to produce one kilogram of cotton – that's a pair of jeans and a t-shirt. That amount of water is enough drinking water to keep an adult going for 25 years. The UN often refers to the Aral Sea as one of the greatest environmental disasters of the 20th century. In 2014 the entire sea dried up for the first time in 600 years. Cotton production was the cause and it left behind toxic unfertile soil which starved the local community and caused life-threatening illnesses.
With the current state of the fashion industry, we can buy a dress for a £5 – the price of a coffee or a sandwich. That garment was likely made from polyester, drawn into a fibre, spun into yarn and knitted into a fabric. This fabric has then been printed or dyed and then cut and sewn. And you can buy all of that work for £5? There is no value in this and because of that, we as consumers do not value it.
We need to stop thinking that anything is disposable. Even it if costs £10 we should cherish our clothing and appreciate all the work that has gone into it. So many people were involved and respecting those who make our clothes is revolutionary.
Fashion has been a thoughtless industry for a long time, let's bring it back to a place of intelligence and respect. We have a responsibility to change the world around us and to create a sustainable fashion industry. We have the power for change and collectively, we can be the catalysts of cultural movements that work towards a positive future.
We have compiled a list of ways you can shop ethically and reduce your impact by choosing a sustainable wardrobe:
1. Understand the issues - It is important to do your research. Start by finding out about sustainability and the importance of it. Which fabrics are more damaging to the environment than others? Where are the clothes produced? Who makes our clothes? This way you can spread our message and through word of mouth make a change in the industry. See Fanfare's campaign video to understand more. Vote with your wallets & look at labels, do your research.
2. Support sustainable shops - local independent businesses and move away from the big high street names. Support businesses that are doing trade the right way no matter what industry. This will allow them to grow and spread their messages. Smaller fashion companies tend to produce small scale clothing runs to reduce wastage so make sure you get in there quick. Fanfare is the perfect place to start, visit our online shop here.
A fashion brand doing a one-off sustainable collection doesn't make a difference. But when sustainability is embedded into a supply chain it is automatically embedded into the products. With our sustainable fashion range, we have a 360-degree approach to fashion from the design process to thinking about the end life of all our garments. This ensures we are fully sustainable through every stage of the development process.
3. Move away from fast fashion - be choosier about your purchases. Everyone has got that one item that they really cherish in their wardrobe and often it is the ones we have had to wait and had to save up and buy. By making wiser buying decisions and build a wardrobe that you value more. Knowing that you have items that have been ethically produced and that are social and environmentally friendly will make you feel good. We do not need the amount of clothing we own, buy less but buy better; a better quality so they last longer and seasonless clothing so you are not following micro trends. Our products can be worn all year round, styling is so important when consuming less. We have products that are wear multiple ways increasing the longevity of items.
4. Buy vintage or up-cycled/second-hand clothing - never underestimate going vintage shopping. By extending the lifetime of clothes this way you can buy new styles that are inexpensive and reduce wastage. Fanfare will be launching an upcycled/vintage section to our collection this September so come to our London Fashion Week event to be the first to shop it.
5. Care for your clothes - Unfortunately, the carbon footprint on clothes begins when you take them home. Over-washing and drying cause your clothes to not last as long, damage the shape, fabric and result in colour fading. Plus washing on a colder temperature saves on CO2 emissions and energy. Put your garments inside out to protect and always select a cool wash. 1/3 of plastic pollution in the ocean is made up of textile fibres. Plastic from synthetic clothing can be found in our food and water – the way we care for our clothes has a big impact on this form of pollution therefore also use a guppy bag to prevent these microfibres getting into our water supplies.
6. Avoid unsustainable fabrics - made using petroleum and chemicals Buying items made from organic cotton protects waters supplies, stops the use of poisoning textiles, it's well tracked and isn't associated to the human rights abuses in other forms of textiles. We use a mix of organic and recycled textiles in our collections. Where possible, skip petroleum-based synthetics such as polyester and nylon, which are actually plastics that take forever to break down once thrown. Organic cotton and bamboo linen are better, as is hemp, linen, silk and wool. Lyocell, made from natural cellulose found in wood pulp (harvested from sustainably farmed forest plantations), also rates fairly well.
"Choosing better fabrics is essential to us transforming this industry for the better," you are supporting start-up companies creating new markets, and avoiding the toxic impacts associated with conventional textiles."
7. Recycle, recycle, recycle - Make sure you donate your clothes if you have decided you do not want them anymore. 80% of textile waste in the UK that ends up on landfills could have been re-used. Find charities that donate to the homeless or have strong community connections so you know nothing you are throwing out is going waste.
8. Go Plastic Free - Easier said than done hey? It is difficult in our generation to be totally plastic-free but again there are steps we can all take. Opt for products in the supermarket that have less packaging, reuse bottles and coffee cups, sustainable toothbrushes are just a few of the options. Again, stay tuned as we will be releasing a blog post all about this soon. We do not support the use of plastic and have taken measures to find environmentally conscious substitutes in our products, including the use of recycled glass and corozo buttons for our full ethical code click here.
9. Support Charities and Companies making a difference - The Fashion Revolution is a really good starting place - On April 24, 2013, the Rana Plaza garment factory in which many of the global fashion corporations produce at low wages collapsed in Bangladesh. In total, 1,134 workers were killed and over 2,500 were seriously injured. In order to protest against this, Fashion Revolution Week was created in remembrance. You can become part of the revolution and send messages to fashion brands under the hashtag #whomademyclothes. See their website for further details on how you can be part of this movement.