As the lockdown continues here in the UK and it looks like we might be facing a new way of living for a little while longer, we're here with some good news: the Fanfare team have spent the last few weeks compiling what we believe to be the ultimate list of things to do during lockdown, so that you can emerge from the other side a sustainable fashion genius. There's never been a better time to get involved in the sustainable fashion way of life; the shops are all closed, so why not get out the sewing kit and start repairing all those nicks and holes in your favourite garments?
We've compiled all of our favourite sustainable fashion inspirations and separated out our list into things to read, things to watch, things to listen to and things to do to keep you going for however long you might need. This list will probably take you several years to complete in its entirely, so rest in easy in the knowledge that there's no chanc you'll run out of things to do. Thank us later.
Things to Read:
Books
Below is a library's worth of books, all of which are sources of knowledge in one way or another on sustainable fashion and business, ranging from personal wardrobe remedies to an in-depth study of the ways in which modern fashion supply chains exploit vulnerable workers.
The Conscious Closet - Elizabeth L.Cline  
The Conscious Closet is a manifesto and call to action to transform one of the most polluting industries on earth into a force for good, on both a micro level—our own closets—and macro level, by learning where and how our clothes are made, and how to connect to a global and impassioned community of stylish fashion revolutionaries for bigger systematic change.
Overdressed - Elizabeth L.Cline
Fashionopolis - Dana Thomas
6 Steps to a Sustainable Wardrobe - Summer Edwards
Wild Dress – Kate Fletcher
Sustainable Fashion and Textiles: Design Journeys – Kate Fletcher
Fashion and Sustainability - Kate Fletcher
Clothing Poverty - Andrew Brooks
To Die For - Lucy Siegle
We Are What We Wear - Lucy Siegle
Naked Fashion – Safia Minney
Slow Fashion – Safia Minney
Safia Minney argues that the future of brick and mortar retail is in the best in fair trade, sustainable, and organic products, together with vintage, second hand, and local produce. Citing the theories of restorative economics, Safia give us an insight into the fashion's tomorrow and the better world we can create, both for ourselves and the environment.
Slave to Fashion - Safia Minney
The Travels of a T-Shirt in a Global Economy - Pietra Rivoli
Zero Waste Fashion Design - Timo Rissanen & Holly McQuillan
Shaping Sustainable Fashion - Timo Rissanen & Alison Gwilt
Wear No Evil, How to Change the World with Your Wardrobe - Greta Eagen
Governing Corporate Social Responsibility in the Apparel Industry After Rana Plaza - Anil Hira & Maureen Benson-Rea
The Sustainable Fashion Handbook - Sandy Black
The Responsible Fashion Company: Integrating Ethics and Aesthetics in the Value Chain - Francesca Romana Rinaldi & Salvo Testa
In The Responsible Fashion Company, Rinaldi and Testa argue that the fashion industry is at a crossroads: the need for a global shift to a sustainable model has never been more urgent. Yet, they demonstrate that we are witnessing a revolution led by conscious consumers and enlightened companies, who are redefining the rules of the fashion market. The question is: when will the rest of the industry catch up?
Cheap: The High Cost of Discount Culture - Ellen Ruppel Shell
Eco Chic - Matilda Lee
Eco Fashion - Sass Brown
Ecologist Guide to Fashion - Ruth Styles
Fashion Made Fair - Ellen Köhrer and Magdalena Schaffrin
Wardrobe Crisis - Claire Press
Before the podcast there was the book. Fashion journalist Clare Press traces the history of the fashion industry, highlighting the moments that gave birth to the modern fast-fashion buy-and-discard culture. A witty and persuasive argument, this book will ultimately empower you to feel good about your wardrobe again.
Fashion Manifesto - Sofia Hedstrӧm
Green is the New Black - Tamsin Blanchard
How to Be Parisian Wherever You Are - Anne Berest, Audrey Diwan, Caroline de Maigret, & Sophie Mas
Loved Clothes Last - Fashion Revolution
Fibershed - Courtney White and Rebecca Burgess
Fibershed is a go-to guide for readers who are interested in the raw materials side of fashion. Readers can learn how natural plant dyes and fibers such as wool, cotton, hemp, and flax can be grown and processed as part of a scalable, restorative agricultural system.
Magnifeco - Kate Black
Stitched Up - Tansy E. Hoskins
Stuffocation - James Wallman
Sustainable Fashion - Colleen Hill & Jennifer Farley Gordon
Sustainable Luxe - Jordan Phillips
The Curated Closet - Anuschka Rees
The Responsible Company - Yvon Chouinard & Vincent Stanley
Patagonia, named by Fortune in 2007 as the coolest company on the planet, has earned a reputation as much for its ground-breaking environmental and social practices as for the quality of its clothes. In this exceptionally frank account, Chouinard and Stanley recount how the company and its culture gained the confidence, by step and misstep, to make its work progressively more responsible, and to ultimately share its discoveries with companies as large as Wal-Mart or as small as the corner bakery.
The Upcycle - William Mc Donough and Michael Braungart
Why Fashion Matters - Frances Corner
Women in Clothes - Sheila Heti, Heidi Julavits & Leanne Shapton
Worn Stories - Emily Spivack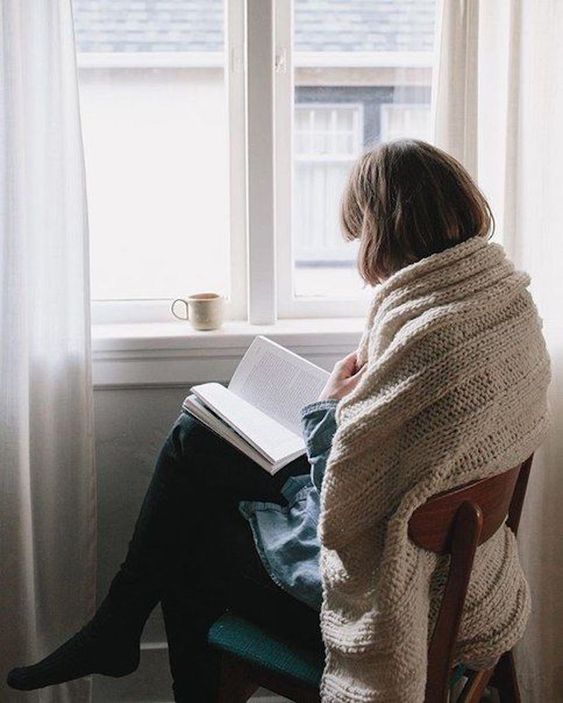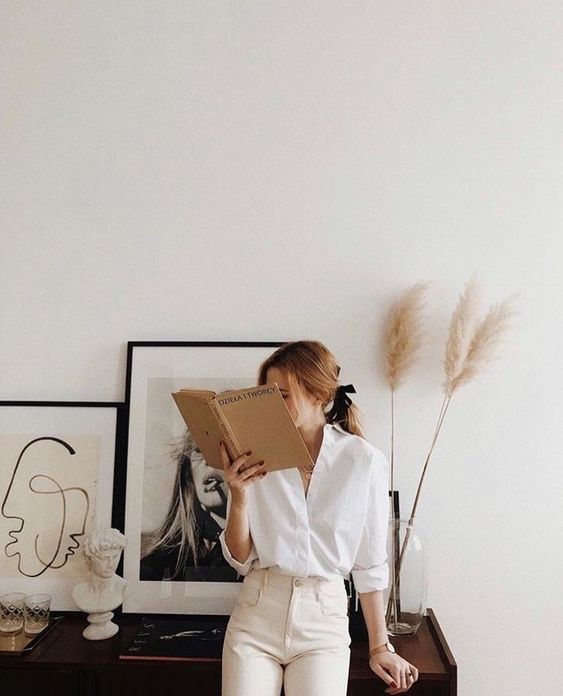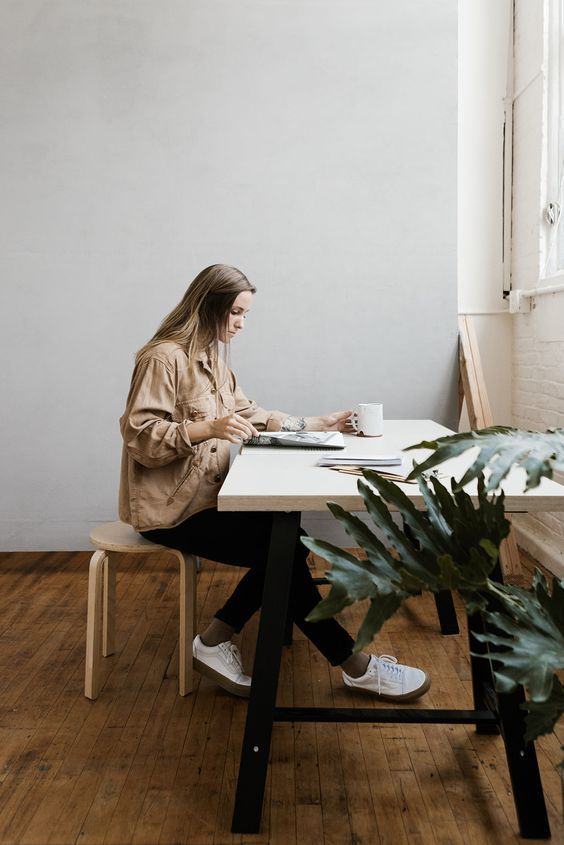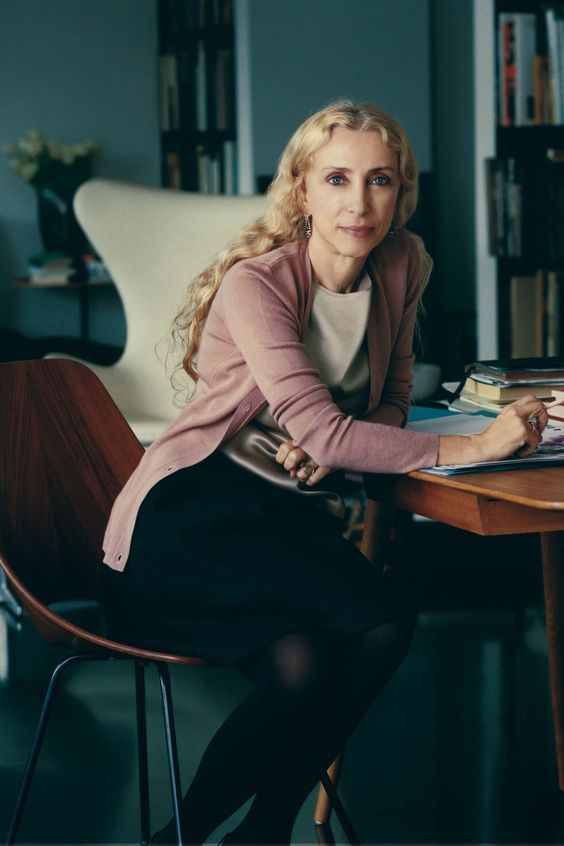 Things to Watch:
Films
A selection of docu-films about some of the world's most renowned fashion icons. Each gives a deeper insight into the person behind the name, and the ways in which they sought out inspiration that would eventually lead them to revolutionise the world of fashion.
Dior and I
Coco Before Channel
Yves Saint Laurent
Iris
Jeremy Scott: The People's Designer
McQueen
Westwood
Manolo: The Man Who Made Shoes For Lizards
Franca: Chaos and Creation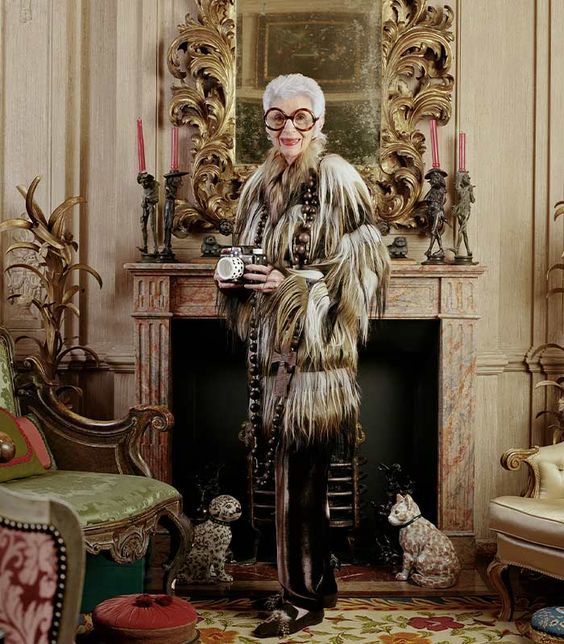 Pop Culture Iconic Fashion Movie Moments (For When You Need Inspiration)
Sometimes we all suffer from creative block, and this is our selection of Pop Culture TV and Film that will get you right back on track with their bold statements and iconic images that still resonate with people to this day.
Pose
Romy and Michelle's High School Reunion
Killing Eve
The Fifth Element
Zoolander
Breakfast At Tiffany's
Atonement
Clueless
The Devil Wears Prada
Sex and the City
Crazy Rich Asians
Romeo and Juliet
Annie Hall
Pretty Woman
Erin Brockovich
Grease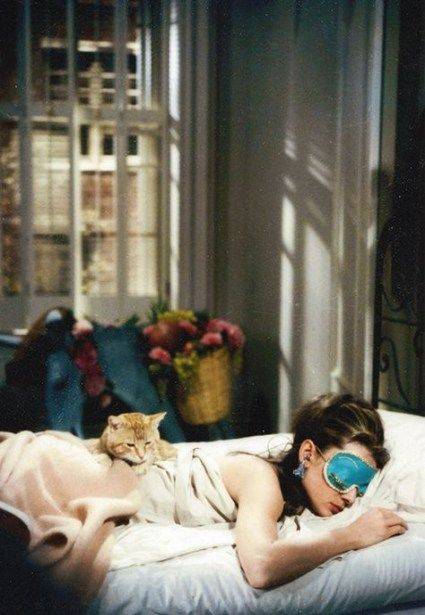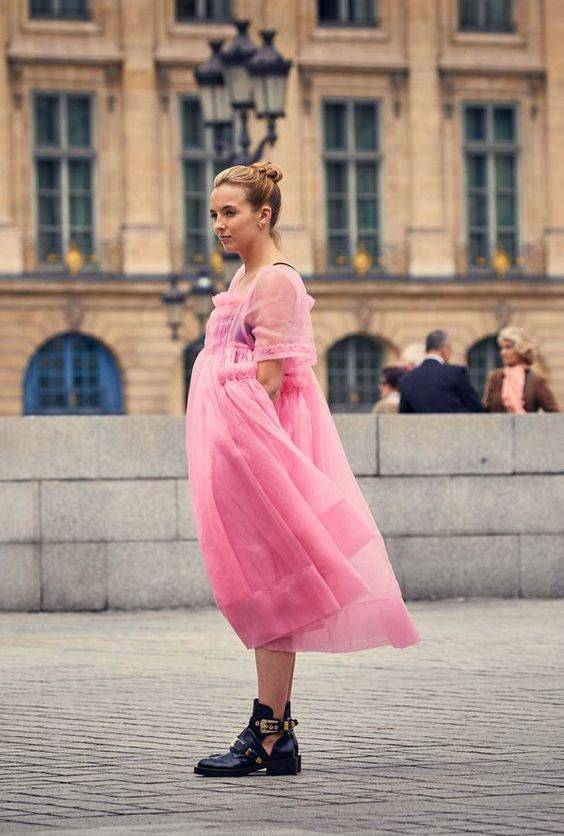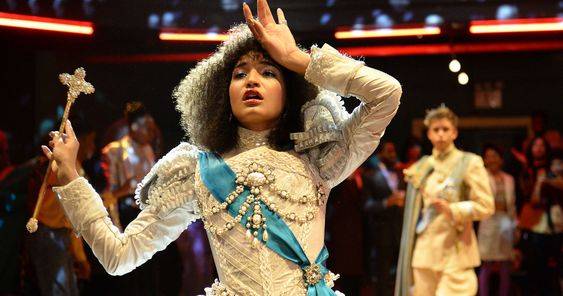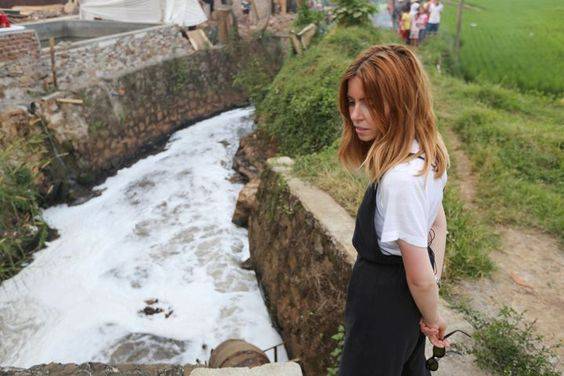 Documentaries
All of these documentaries offer a certain take on issues created by the fashion industry and are a must-watch if you're not entirely convinced about a switch to sustainability.
The True Cost
Riverblue
The Next Black
Sweatshop
The Machinists
Unravel
Minimalism
Alex James: Slowing down fast fashion
Stacey Dooley Investigates: Fashion's Dirty Secrets
Things to Listen To:
Podcasts
Podcasts are the latest thing in the world of information sharing, so we've chosen a few shows and episodes that give an interesting perspective on issues and solutions in sustainable fashion today.
Wardrobe Crisis
Deliciously Ella: Livia Firth on Sustainable Fashion
Fit & Fearless: Sustainable Fashion and Minimalism
Good Ancestor Podcast: Episode 22. #GoodAncestor Aja Barber on Sustainable Fashion
Agnes LDN Podcast
The Business of Fashion's Drive Podcast Series 2 focuses on sustainability in fashion, but here are particular episodes we enjoyed:
Women are at the Forefront of the Sustainable Fashion Revolution

Reformation's Yael Aflalo on Finding a Sustainable Focus

Tim Brown on Allbirds' Sustainable Footwear Revolution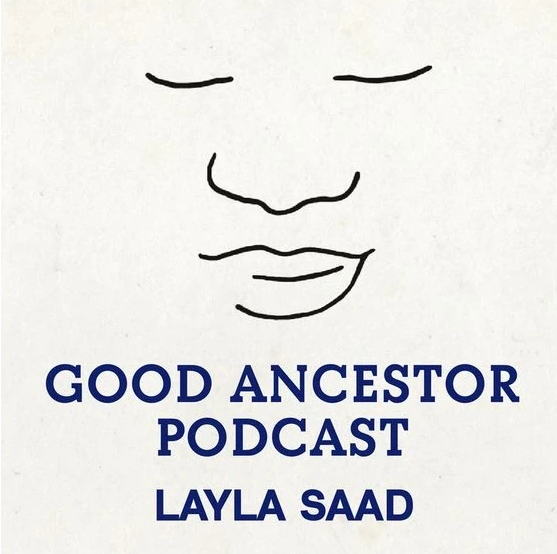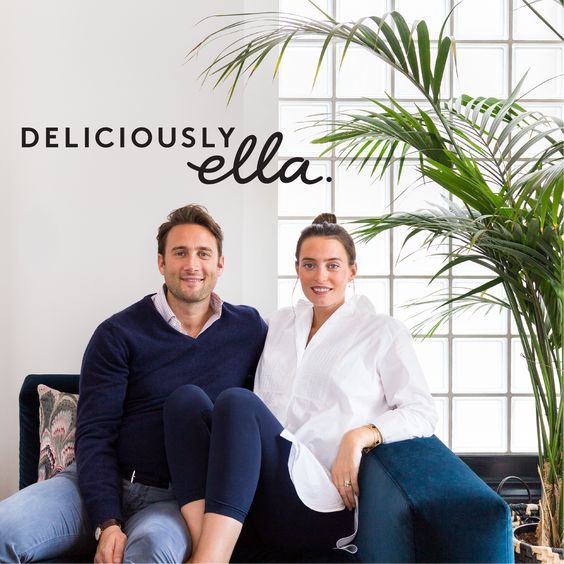 We hope that this list helps you to learn something new about the world of sustainable fashion - or at least keep you entertained for a few hours on a Tuesday evening.