As part of our series of Instagram live sessions during Fashion Revolution Week, our Founder Esther Knight chatted to Rachel Fortune - Founder of the Sustainable Lifestyle Awards - about the creation of the awards, the launch of the brand new Sustainable Lifestyle Academy and what sustainability means to her.
The Sustainable Lifestyle Awards (SLA) were founded in January 2019 and are hailed as the first awards of its kind. They work to confirm a brand's sustainable practices as well as celebrate those who put style and substance on an equal level. With an expert panel of judges from companies like Harvey Nichols, TRAID and Anthropologie, the SLAs aim to empower creators and recognise the crucial role that they play in making positive change to their industry.
What started off as a dream to turn the perspective of sustainability on its head soon became a hugely successful platform for celebrating good brands and individuals. "It was literally a case of me cold-calling people at first, and saying listen, I've got this idea! Nine times out of 10 people were like we're on it." Rachel believes that no matter how sustainable a product may be, if it doesn't look good, then people won't buy into it. "Sustainability is a difficult word to understand. It's complicated and hasn't always been associated with the most beautiful products. People think about it as being quite hippy-esque and not quite up to spec. That is what makes our awards so unique, it brings those two together."
To Rachel, the term sustainability is subjective to the individual, and for her personally it's simply the act of slowing down. "It's about thinking, what am I going to do that that is going to make me feel better and also cause no harm to anyone else? And also thinking about the planet. I also don't want it to be a serious topic, it's about having fun as well, and that's what SLA is all about."
In terms of fashion, she likes to shop in a number of different conscious ways, especially second-hand purchasing and clothing rentals. "If I had a special occasion coming up, absolutely, without a doubt I would rent. There are some amazing platforms around, like Hurr Collective ... day to day I love going into charity shops and seeing what I can find there. I love looking in the men's section because I think regardless of your size or gender, you can often find things."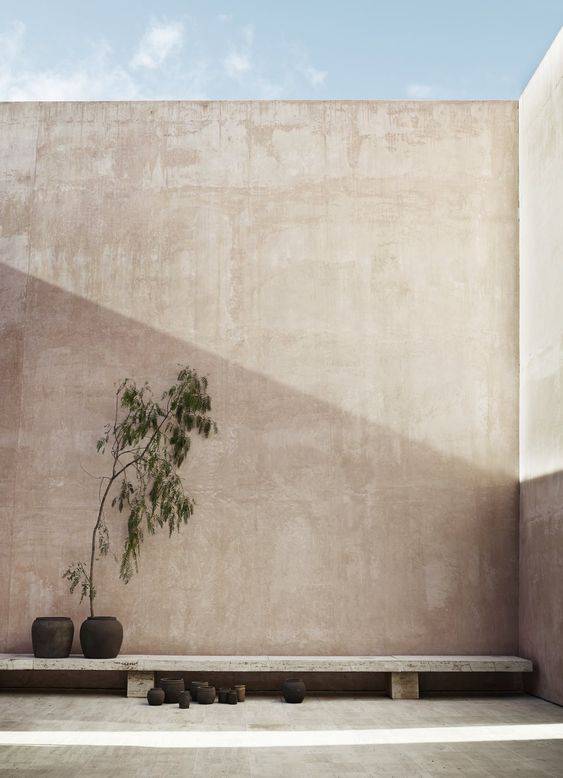 Rachel actively supports sustainable fashion brands from both a professional and a personal aspect. These brands are becoming more and more transparent, and the line between brand and consumer is starting to dissolve making it easy to connect with the person behind your favourite products. "It's all about having a capsule wardrobe with pieces that you know you want to wear that have longevity to them. Before buying from the brands you look into them, look at their website and even have a conversation with them over Instagram DM." That's the beauty in small companies, you can have a direct relationship with them and connect to the clothing a lot more than you would from a large corporation who are trying to move mountains to be the best.
The question on everyone's lips is "What's going to happen in the fashion industry after the COVID-19 crisis?" While none of us know for sure, we all have our own theory, including Rachel: "I know everyone's in a very difficult, weird, out of this world place at the minute. There are two sides to the argument here. We could all jump straight back into our old ways of over-consuming and be excited that we are back out there again. But I think it's also an opportunity for us to take stock of what we are doing now and maybe try to carry that on."
What lockdown has shown us is that we can go through a period of time without having access to the material things that we relied on before, so hopefully going forward this triggers the realisation in society that we don't actually need all of these things to be happy. Normal life will inevitably make its return, but that doesn't mean we have to go back to the way we operated pre-COVID. "We've got to accept that the economy has got to pick up again. We also need to support the brands, but let's just do it at a slower pace. Let's just slow right down."
Rachel is currently gearing up to launch the Sustainable Lifestyle Academy as an extension of the SLAs. During the Instagram live talk, she gave us a little insight of what to expect from this exciting new venture. "This came about through the awards last year and working with startups and medium businesses that always want to learn and develop. The academy is an extension of the stakeholders that are involved within the awards where they offer advice ... it's going to be a platform on Instagram where people can either weekly or fortnightly pick up very quick tips that they can implement straight away with their businesses."
The new platform will be a way for companies to tap into a pool of information directly from experienced industry professionals within the sustainability field with resources to help them succeed, from digital marketing to packaging and more. "From a founder's perspective, you have so much going on so you don't have the capacity to keep doing all of these extra courses. The academy is an opportunity for you to log in and have a 15 minute Q&A with an expert.
"The bottom line is that I'm trying to create a positive movement, that's what it's all about. It's not about the doom and gloom, it's about being positive." Rachel explained. "In terms of people's talent and craftsmanship, we just need to pay those people and look after them. In terms of the environment, let's not take, take, take. Let's think about what we have already got and then support those brands that are recycling or doing a closed-loop system."