This Fashion Revolution Week, our Founder and CEO Esther Knight conversation with with Amy Nguyen of Sustainable and Social. Discussing everything from responsible design, sustainable sourcing, certifications & business. Click here to watch the full interview.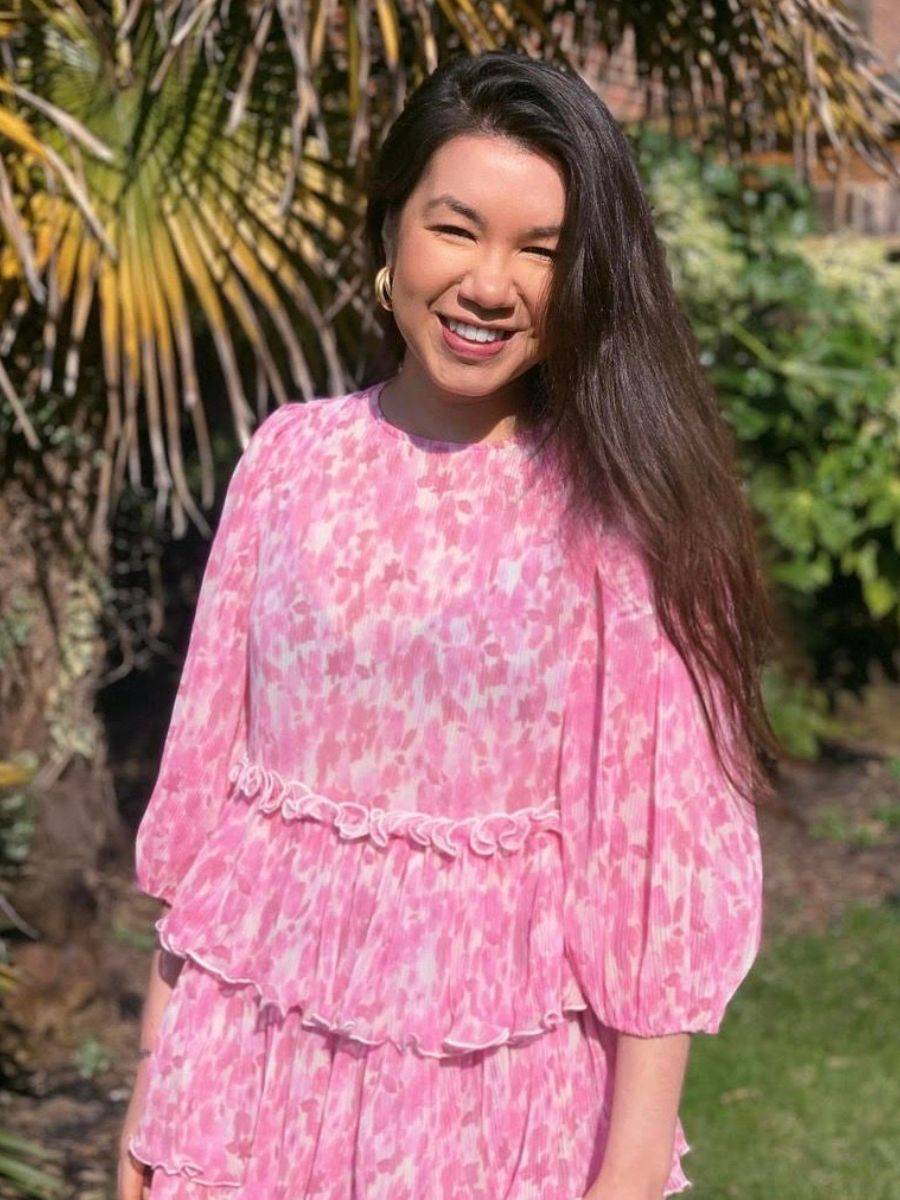 Tell us a little more about Fanfare, your background and everything:
It's a sustainable womenswear brand, we've been trading around two years with numerous collections with sustainability aspects. Our recycled collection takes pieces that would have gone to landfill and repurposes it and our normal sustainable collection.
I started Fanfare Label because of various issues within the fashion industry. I used to be a buyer, within that I've worked for high-street brands, fast-fashion brands and then I moved to Vivienne Westwood after that. I started to see the need for sustainability and to use my skill set to contribute positively.
I didn't feel there was a brand that was cool, contemporary and sustainable not at a designer price point. I wanted to fill that middle ground. We still want to look good.
From your design experience, what things shocked you most?
It was a gradual buildup. I kept hearing the phrase 'that's the nature of fashion' when it came to something negative. There is this toxic organisation within fashion. What if the nature of fashion was something positive? What if it was about empowerment? You get respect from your staff when they are valued and empowered and that wasn't happening. Everyone was stressed and not thriving. I was starting to deal with the suppliers and people first hand. I was on the phone to suppliers and they were awake at 3am in the morning.  
It isn't just one area we need to focus on, it's across the whole board. Then I moved to Vivienne Westwood who is a huge activist for sustainability. Then I learnt about the environmental side. I've learnt different things. I'm not going to leave something if I can try and make it better.
'I'm not going to leave something if I can try and make it better.'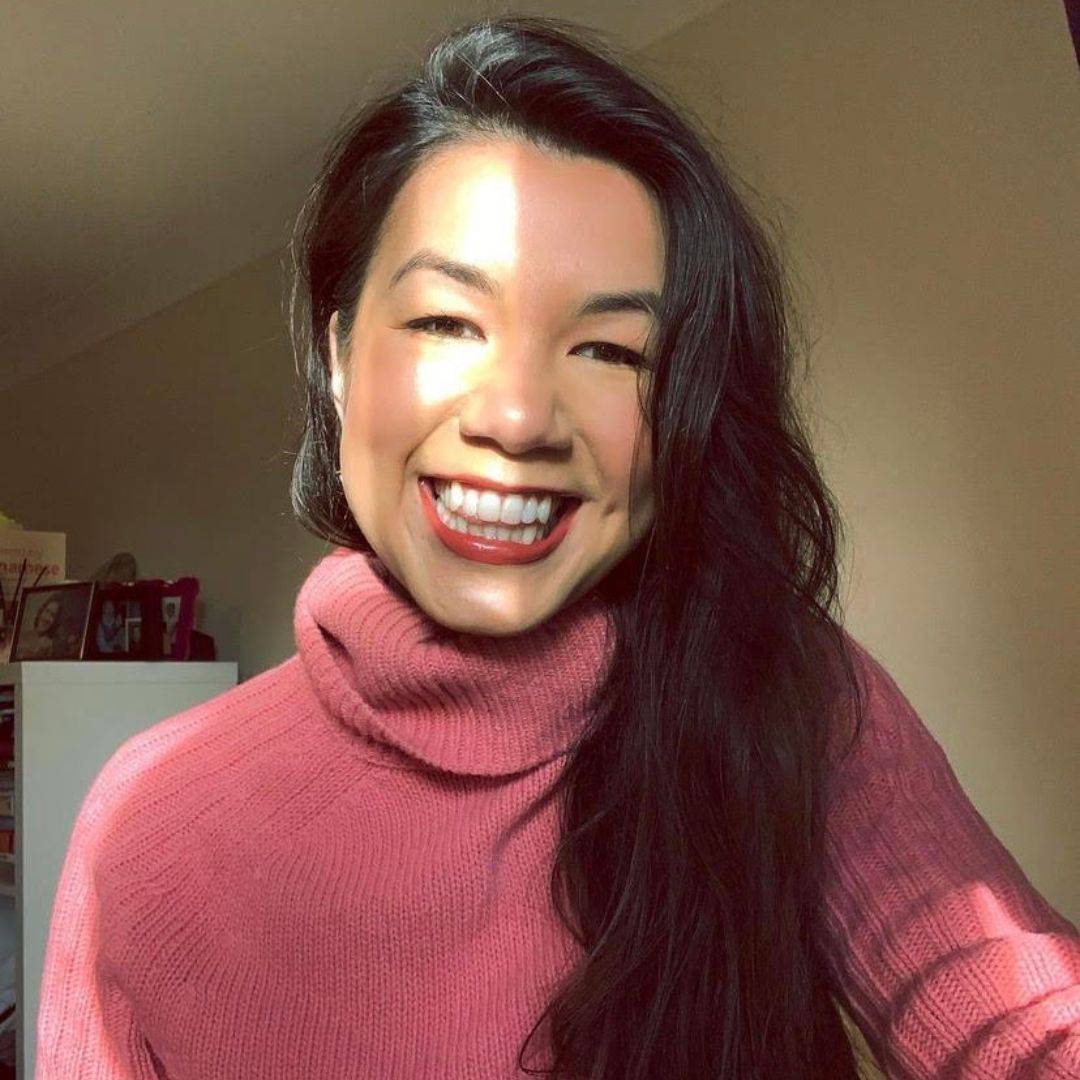 It would be great to learn more about the importance of material certification to you and sustainable certification for you:
Compare Ethics make it easy to do so. It is hard when you're a small brand, self-funded and get that infrastructure in place where you can show the good you're doing. What is really important about certifications. It's important to know that supply chains are investigated. It's not just meaning zero chemicals or that the environmental side is being protected but also human rights. We are all on a journey to talk about our supply chain and that there are certifications in place. Our recycled collection is one of the biggest parts of our business, we want a circular business and we want a circular economy. What's already been created and protect the planet that way.
On waste as well, I know that Fanfare is a plastic free brand: I'd love to know how you've managed that?. Plastic is so ubiquitous in everything.
We make sure we focus on our packaging. We make sure we're using recycled materials. With our packaging it's recycled and biodegradable. It's such a big issue. One of our charity partners is One Less and they're really encouraging not using plastic bottles and changing water systems.
If you don't start looking at things when you're small it's hard to manage when you grow. It's just about looking for those replacements where you can.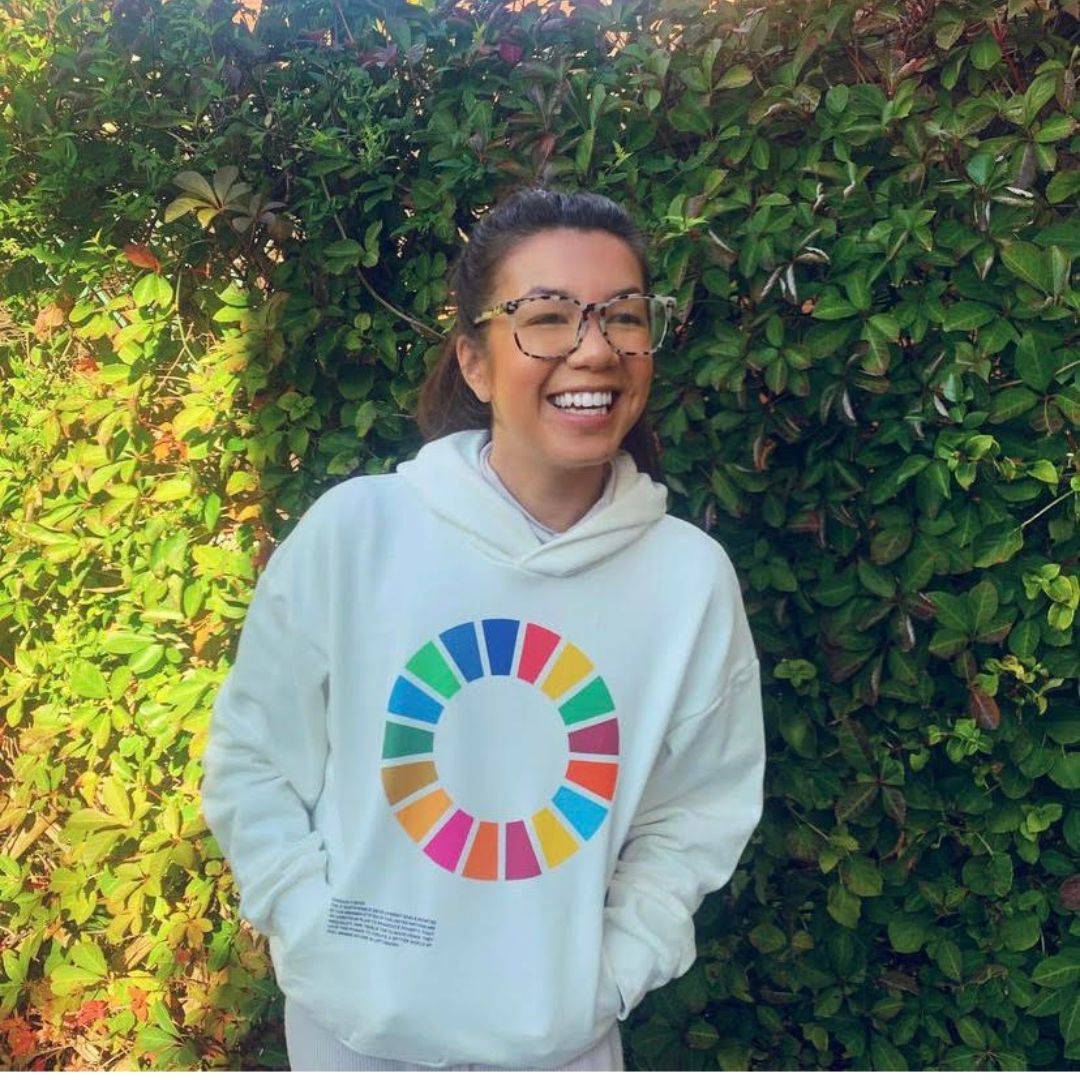 I'd love to touch a bit more about those charity partnerships, what drove you to those ones in particular?
Our main one is an anti human trafficking charity. To raise awareness for what they do, their practices. It's more to raise awareness for these issues. We've just started to work for Making For Change. They help people learn how to sew. Charity and business should be interlinked. I can do so much more as a business than I can as an individual.
Moving on to talk about business, there must be so many things you've learnt. I'd love to know more about your journey and advice for those who might want to start.
One of the things that shocked me the most is having to be good at every single area. It's about accepting that you can't do everything and that it's a learning process. You're growing as an individual as the business grows. You shouldn't be so hard on yourself and what you've achieved. It's about high highs and low lows. That expectation as to that it might be a whirlwind. Learning as you go. From a sustainable business point of view, it's about thinking about a wider impact. Just having a look at your business plan and how you can do good with your operations. Using the SDGs as a framework.
I would love to know in terms of the Fashion Revolution, what things are important to you and in this area.
We do a lot but no business is 100% sustainable. Our area of focus is the human trafficking side, slavery is a huge issue within the fashion industry. Also tackling the waste industry. We don't need this product. To think about what the product is. Educating people on the idea of buying to last. To reduce wastage.
What kind of aims do you have for the next year?
Fabrications that are completely recycled and working with suppliers and collaboration. We're looking at expanding on new markets, particularly in the Netherlands. Really focus on those areas and how we can grow overseas.
Finally, to commemorate Fashion Revolution week: if you could click your fingers and change one thing about the fashion industry what would it be?
More accountability for where and how clothes are made; reducing the amount that is produced and ensure there is accountability as a result of that.