As part of our IG live series Our Founder and CEO Esther Knight joined the model and founder of The Be Well Collective Sarah Ann Macklin to discuss the importance of mental health, nutrition and the fashion industry.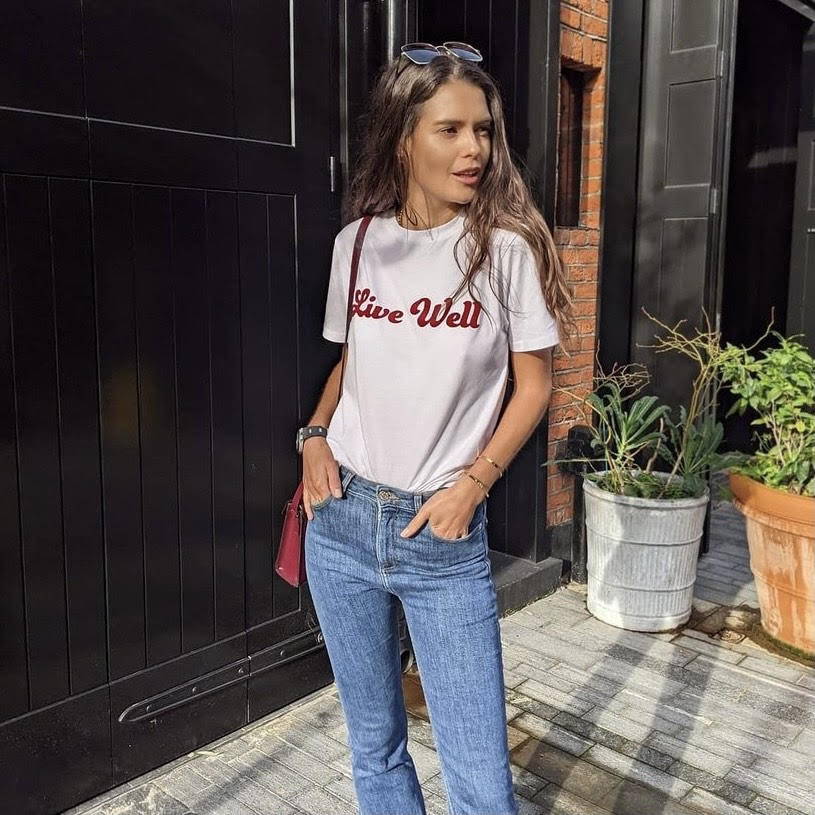 What was your journey to founding The Be Well collective?
I started off modelling years ago and that led me to studying nutrition. I have a clinic where I practice and see people with a range of different issues. We aim to and give expert nutritional advice to young people within the creative industry.
For me it was quite a personal journey. All of these online videos are for every single person. The reason why it started with fashion and it started with the fashion industry is because that's where I started. A lot of people look up to these people; but there was no model for me where I could look up to for advice. Where your whole self worth would be about what you look like and where all of that is placed within how you look. So much of that is related to nutrition and mental wellbeing.
I actually left New York, did my Bachelor of Science and went into psychiatry - so for me it was a continuing journey while I was modelling. I was just doing these random talks for adults in the industry. And realising this wasn't just for people in the industry but everyone; especially in the past year.
Is that what The Be Well Collective is all about?
Firstly, we work with different brands one on one to improve the mental health of the people they work with specifically. We work with all the modelling agencies in the British Fashion Council.  
We do big events as well and then we also have a mental health program. 200 people over the next few years with one to one support. People telling their own stories. Everyone can use their resources. Support and signposting to further advice.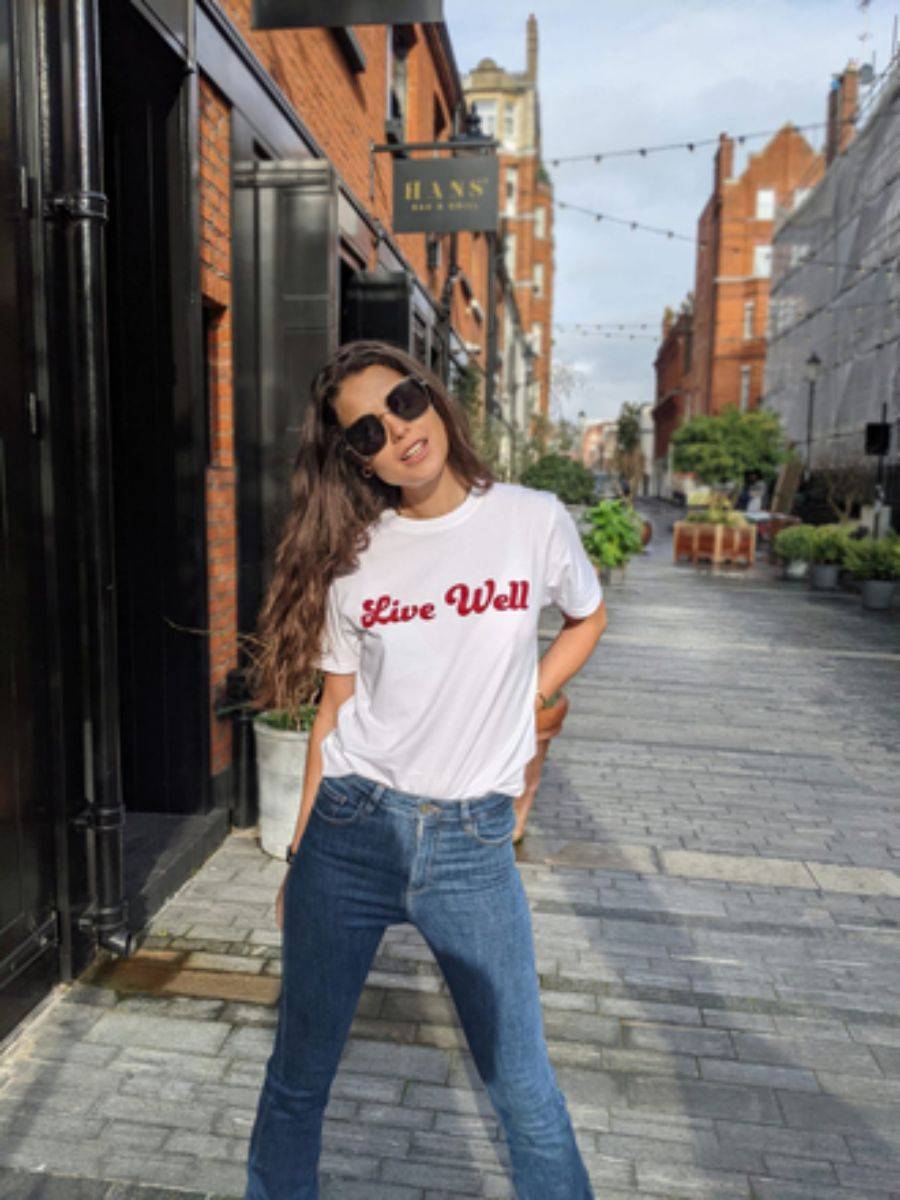 What is important is sustainability throughout the process, don't you think?
There is every aspect of this chain that is important. Whether it is materials to the models. It's about it all together. It's the same when you're sourcing those materials. Who is wearing those clothes, who is producing those clothes. A lot of brands I have spoken to are only looking at one aspect of it.
How can we implement nutrition in our everyday lives? Were you always into nutrition?
I've always been interested in food but I did think that food was nutrition which it isn't. It is so much more about that. As I grew up, the passion grew and the more I learnt about it. That was more from my personal background.
Any key tips? Where do we go?
Think about what you can add into your diet rather than what you're going to take out. We don't want to be creating any negativity towards food, all of us are individuals. We are constantly comparing ourselves. That is one of the worst things we can do with our nutrition and diet. Certain times we are having those cravings for certain foods; you're an individual. Comparison is one of the most destructive things. If you're eating more plant based sources which are more fibrous. It's not about going cold turkey, it's also about perhaps trying five new vegetables a week for example. Then the next week you try five more. It's not a 360 change, it's slower and more sustainable.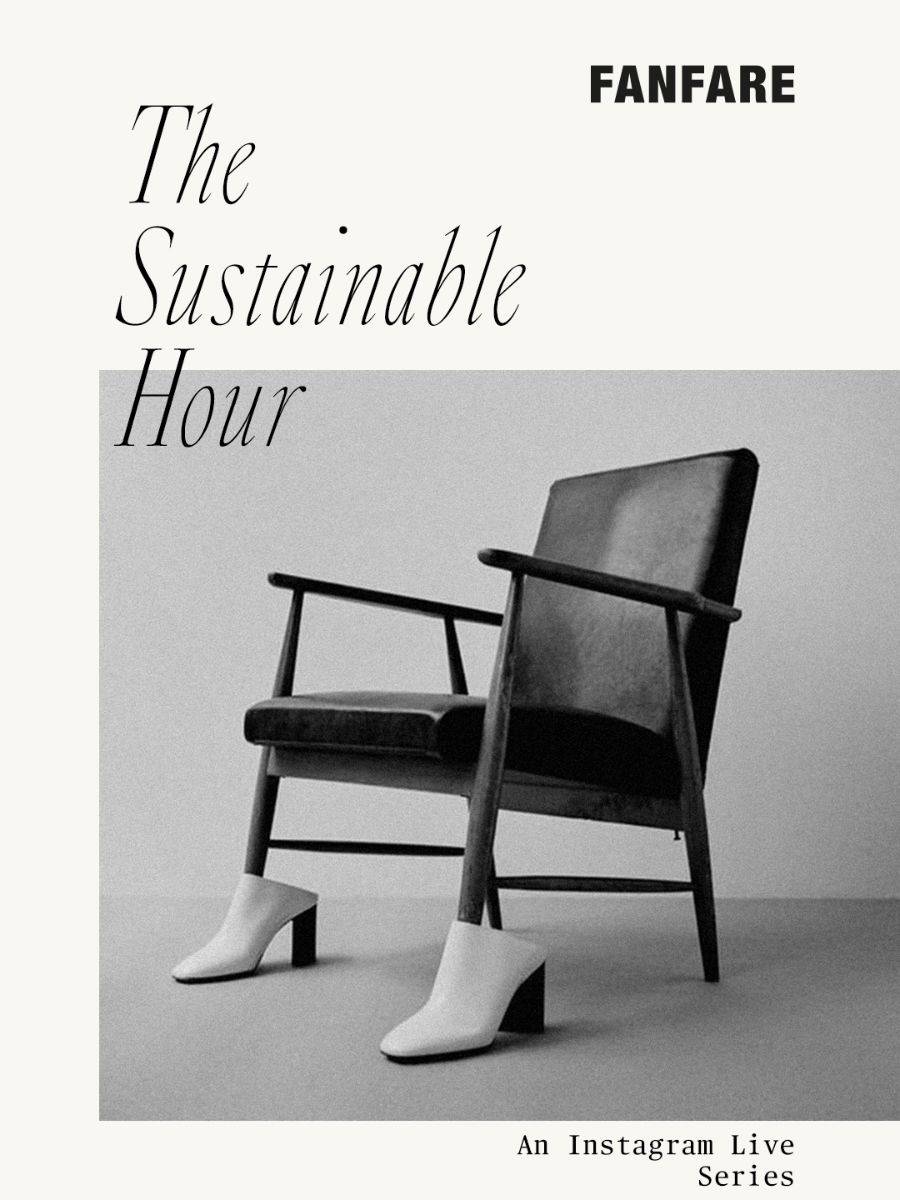 Do you have any current favourite recipes you've been cooking recently?  
When I follow a recipe it always seems to go wrong! I'm always someone who is like a little bit of this, or a little bit of that. I have a very elaborate herbs and spices rack. A few weeks ago I had a really great bulgar wheat pilaf with butternut squash. I don't really have a go to recipe. Every week I get a veg box and every week is a different type of seasonal veg. I will always be accustomed to what is in my veg box. You can't really go wrong in cooking, as long as you have a variety of protein and a good spice rack.
The Be Well Collective aims to help young people's mental health - what do you feel are the biggest problems facing young people now and how can they be aided?
I think mental health has been impacted more than anything. Just being open. It wasn't as perceived as it has been today. It doesn't mean you have to suffer with it to be affected by it. We all suffer with some kind of mental health. 70% of people felt so stressed that they were not able to cope. We do need to talk about it, we do need to be aware of it. If you look at young people now; they haven't been able to go out, they don't have a social life. It's never happened in our lifetimes before.
It's mental health week this week. Creating workshops, IGTV Lives and hopefully this week we can have a big push to reduce this stigma.
Are there any initiatives they can engage with?
Our live events have stopped but contact us; all details are on our website or go to our Instagram where you can find all the resources you may want. You may know someone that is struggling and you can direct them there at the same time.