As part of our IG live series Our Founder and CEO Esther Knight joined Daisy Christophel from Remake for an inspiring discussion about sustainability, Remake's impact and utilising social media as a tool for good.
We joined Daisy Christophel, social media manager at Remake this week. After graduating from Ohio State university, the last five years have been spent working in the fashion industry and social media; giving her the opportunity to impact change in a creative format.
Her role as social media manager at Remake means she manages their social media platforms, building up and fostering a community of change-makers. Through the use of social media, Daisy is able to extrapolate social media for a greater brand accountability, whilst educating consumers about how to take steps towards a more sustainable future of fashion. This is one of Remake's key pillars.
About Remake and what they do:
One of the core principles of Remake is community, helping it grow whilst helping others and encouraging change within the fashion industry. Their website illustrates their main pillars as:
Education: Through films, investigative stories and classroom lectures
Advocacy: Leading campaigns for living wages, gender and climate justice and longevity of change.
Transparency: Thanks to Remake's Transparency Report and giving brands the Remake Seal of Approval (that Fanfare Label proudly has), it Remake can engage in a dialogue about how they can implement better sustainable practices throughout the whole supply chain.
These three pillars rely on social media to spread the word and encourage a continually expanding community of ambassadors and fashion lovers.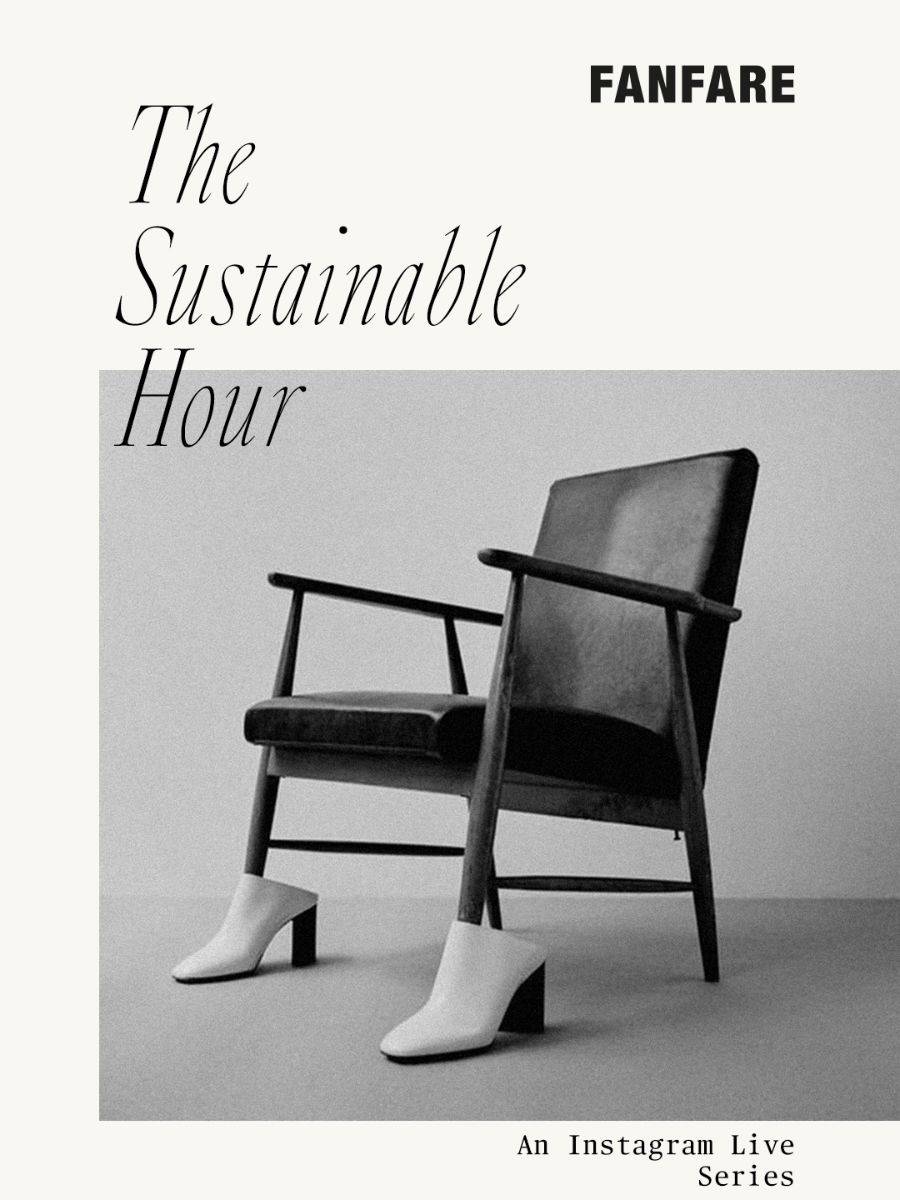 Can anyone become a Remake ambassador and how can you become one?
Remake's Ambassador Program began as a way to build community and grow connections between sustainable fashion advocates. This network spans over 33 states and 17 countries. From monthly meetings to taking the lead in the #WearYourValues Movement, Remake's community encourages thoughtful conversations and actions through social media, sustainable fashion events and Ambassador calls.
Ambassadors are volunteers devoted to sharing the Remake message and reviewed on a rolling basis to become an extension of the Remake community.
You can apply to be an ambassador here.
How can consumers use social media as a tool for championing sustainability and sustainable fashion?
The power of social media and consumer education cannot be denied. Whether it is sharing a story that could lead to someone discovering Remake's work and in turn becoming more educated around sustainability issues, or signing a petition to call for fair wages. Attending Instagram Lives like Fanfare Label's Sustainability Series is another way to participate in a championing of sustainable fashion and learning more on the way. It doesn't have to be direct action.
You can sign the petition to ensure that brands that continue to not pay up do - our clothes should not cost human lives.