This week we meet Fanfare's fan Jemma Cotterrell, known as The Shoe Loving Stylist,to ask a few questions. She styles her Organic Cotton check shirt, as well as our patchwork jeans.
If you have a pair of jeans that you would like to repurpose, redesign & recycle either place an order here and our design team will get in touch. Alternatively if you have any questions email: info@fanfarelabel.com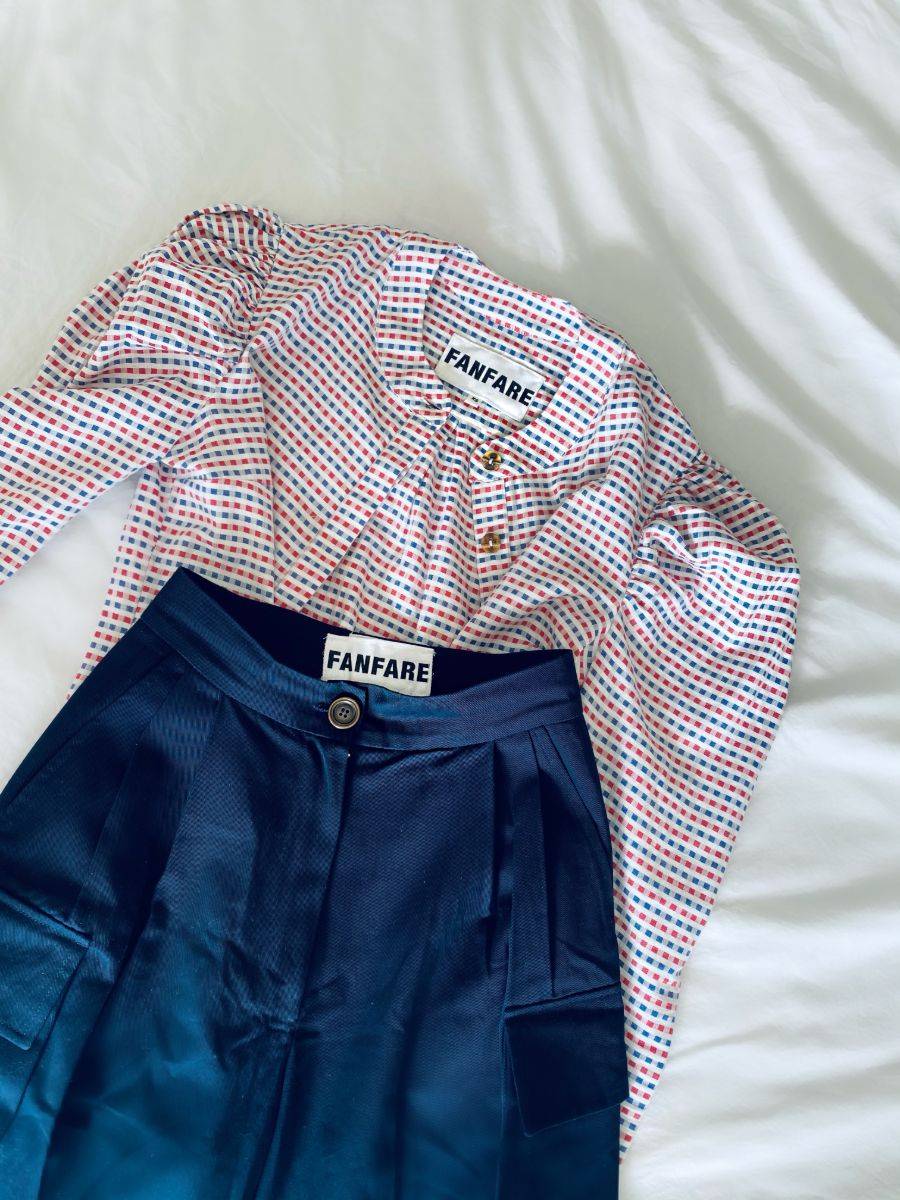 What is the first thing you tend to do after waking up in the morning?
Have a cup of tea.
If you could give anyone one piece of style advice, what would it be?
If it makes you feel good, go with it.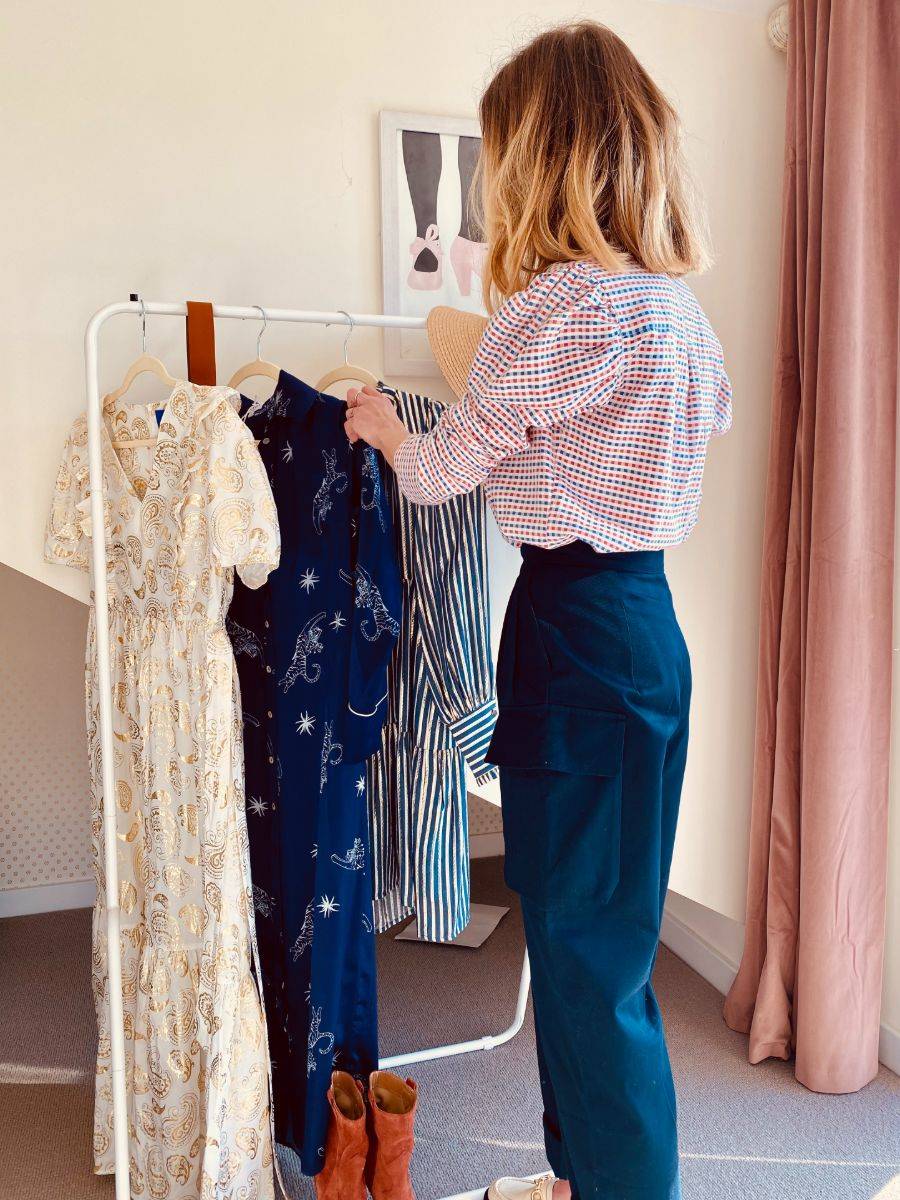 Who would be your dream guests at a dinner party?
Alexa Chung and Olly Alexander
Do you have a top tip for being more sustainable?
Experiment with your own wardrobe first - find new combinations or print clash. Get the scissors out. Start sewing. When buying new, focus on sustainable brands and styles that will stand the test of time.