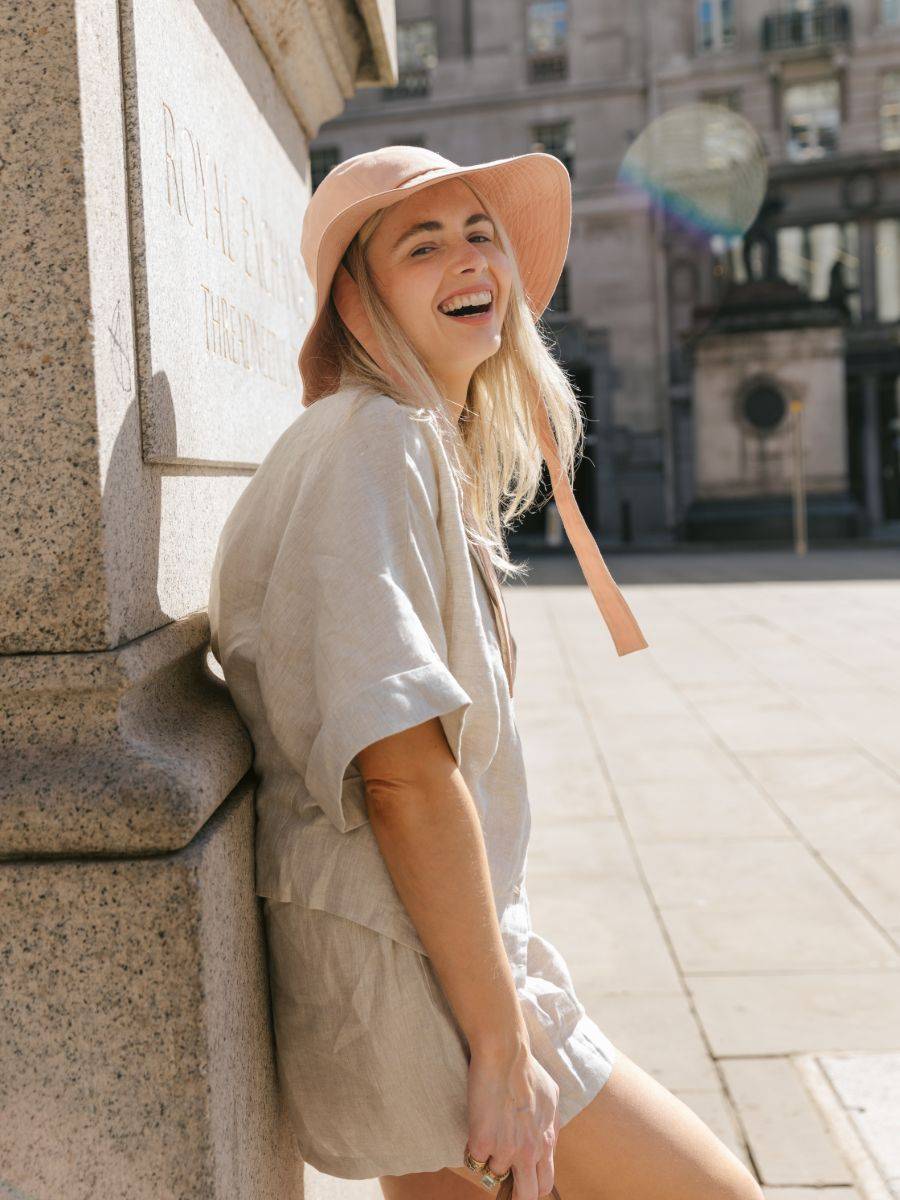 What is the first thing you tend to do after waking up in the morning?
I wake up, let the dogs out and make myself a coffee.
If you could give anyone one piece of style advice, what would it be?
My main advice would be to buy some really good quality and timeless staples, with great cuts and in long lasting natural fabrics. You can then mix and match them with anything in your wardrobe! For summer I love staples such as cotton tees, linen co-ord, a good pair of vintage jeans.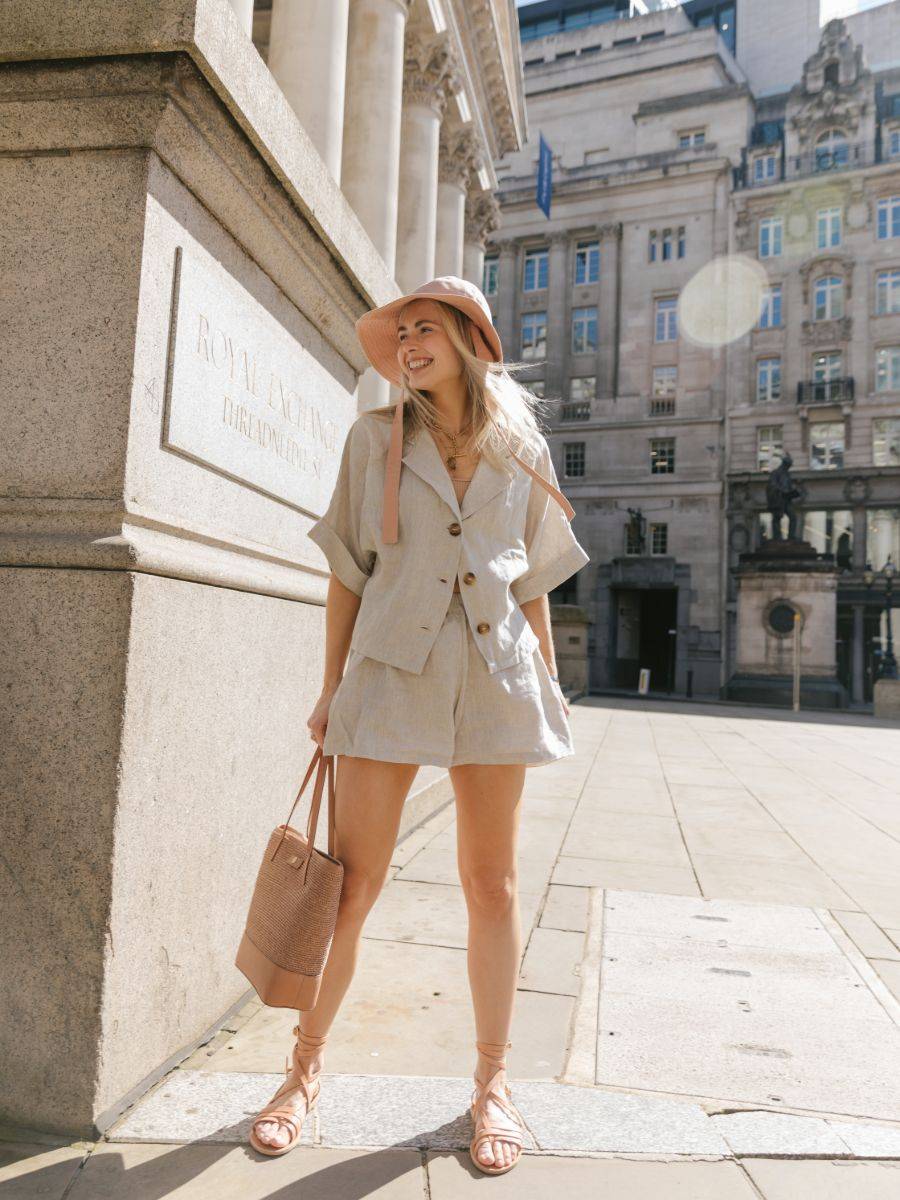 Who would be your dream guests at a dinner party?
I would love to have dinner with so many amazing people! I think top of the list would be Dolly Parton - what a legend and I bet she has so many amazing stories!
Do you have a top tip for being more sustainable?
I have a rule where I don't buy something unless it goes with at least 5 things in my wardrobe. I don't like being stuck with an overcrowded wardrobe or a lot of mismatch as that just makes it harder to get ready in the mornings! I don't really buy from a lot of high street brands anymore. I try to support small / local sustainable brands and shops, female led or from a lovely vintage seller.