This week we meet Joy, a shopping editor at Who What Wear, styling some of our upcycled sustainable jeans. Her article grapples with finding your own personal style without spending a fortune.
If you have a pair of jeans that you would like to repurpose, redesign & recycle either place an order here and our design team will get in touch. Alternatively if you have any questions email: info@fanfarelabel.com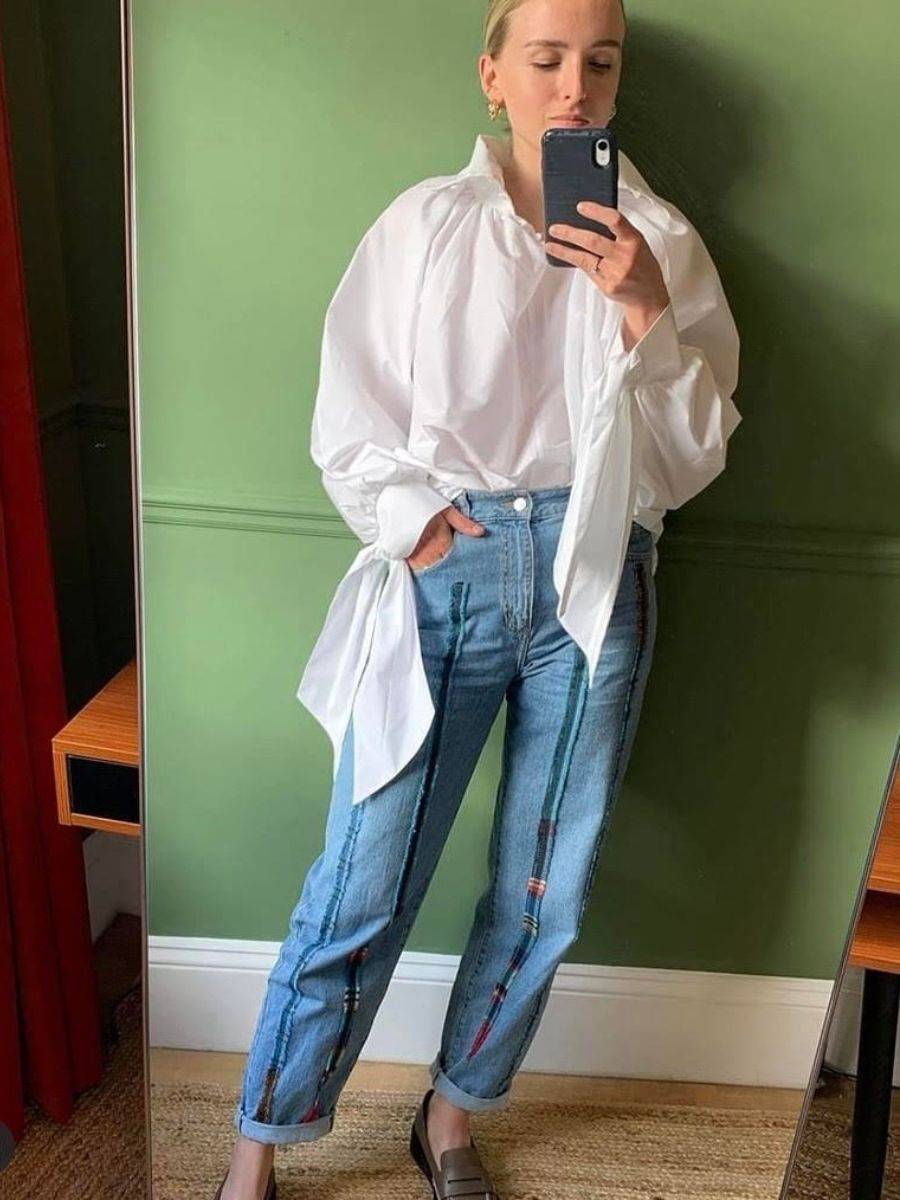 Joy writes of the craftsmanship of upcycling; demonstrated through the transformation of her old Topshop jeans.
Simultaneously re-vamping these jeans whilst adding a Fanfare touch prolongs their life and in turn promotes an originality that Joy was searching for.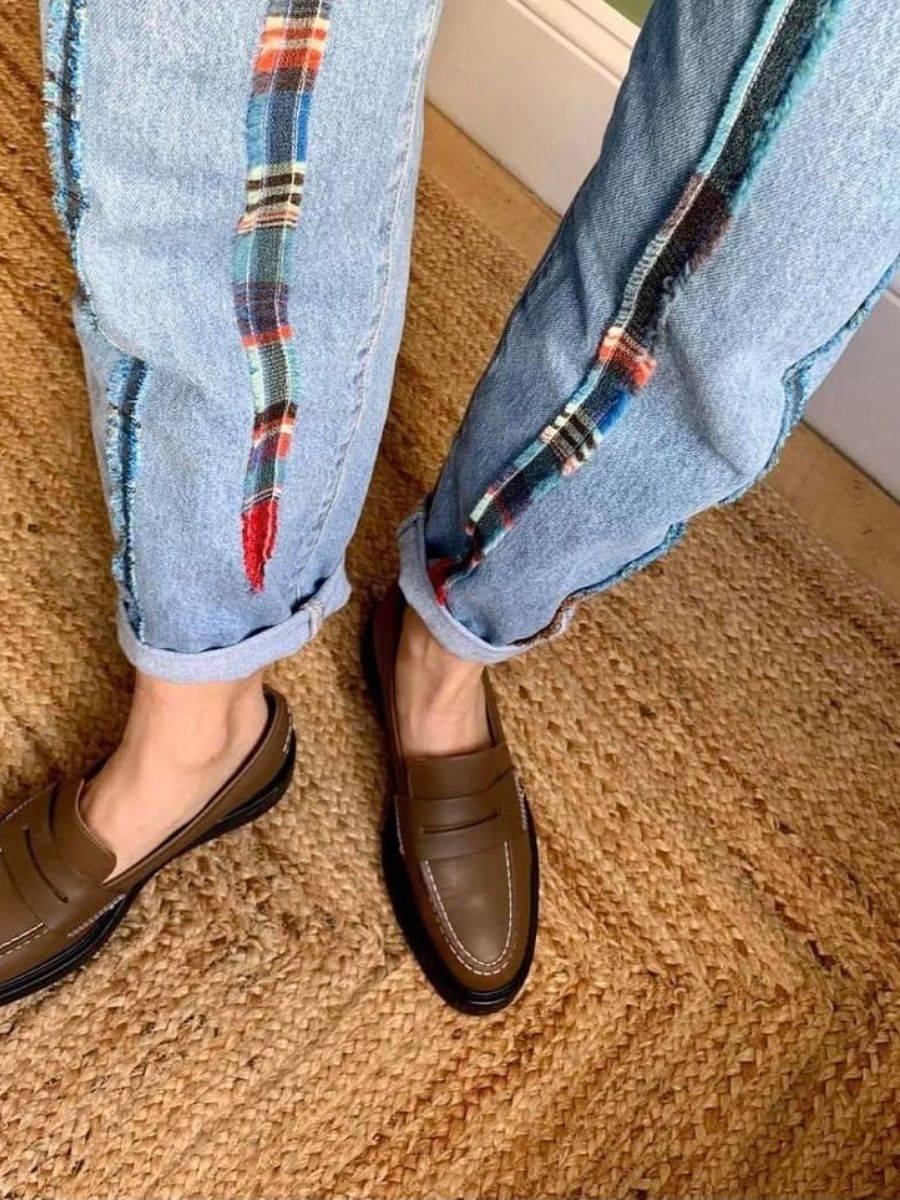 The signature fabric stripes, paired with her old jeans means that you wouldn't find this pair anywhere else. But, as Joy writes: 'they look like the kind of jeans you would find on Net-a-Porter' ... for a fraction of the price.