This week we meet Eva, a fashion blogger living in London, who styles our classic Shoulder Pad Organic White Top. She shows us how she would style this classic white top going into the warmer months!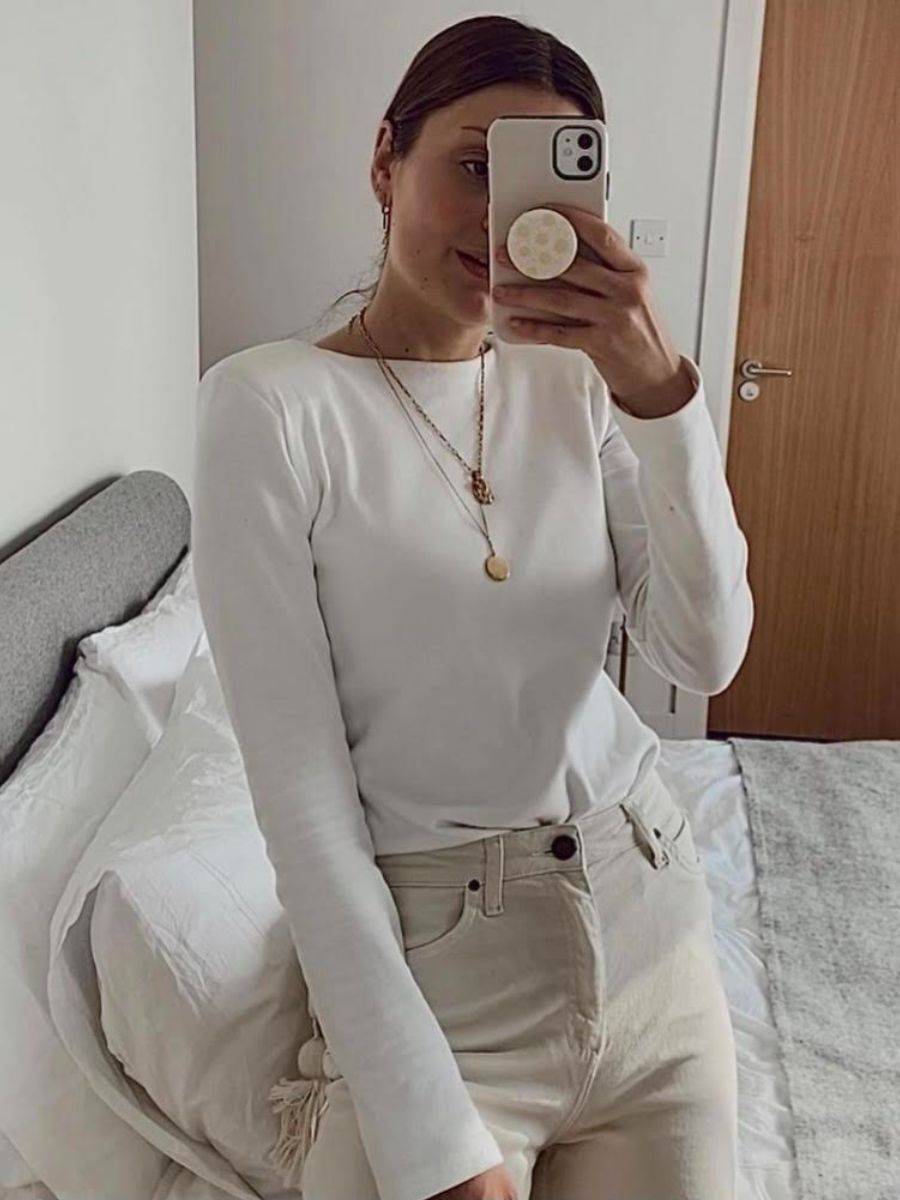 Outfit 1: coupled with off-white flared trousers
'This is a favourite spring summer look. Off white flared trousers - such a great classy, faultless, you can't go wrong'.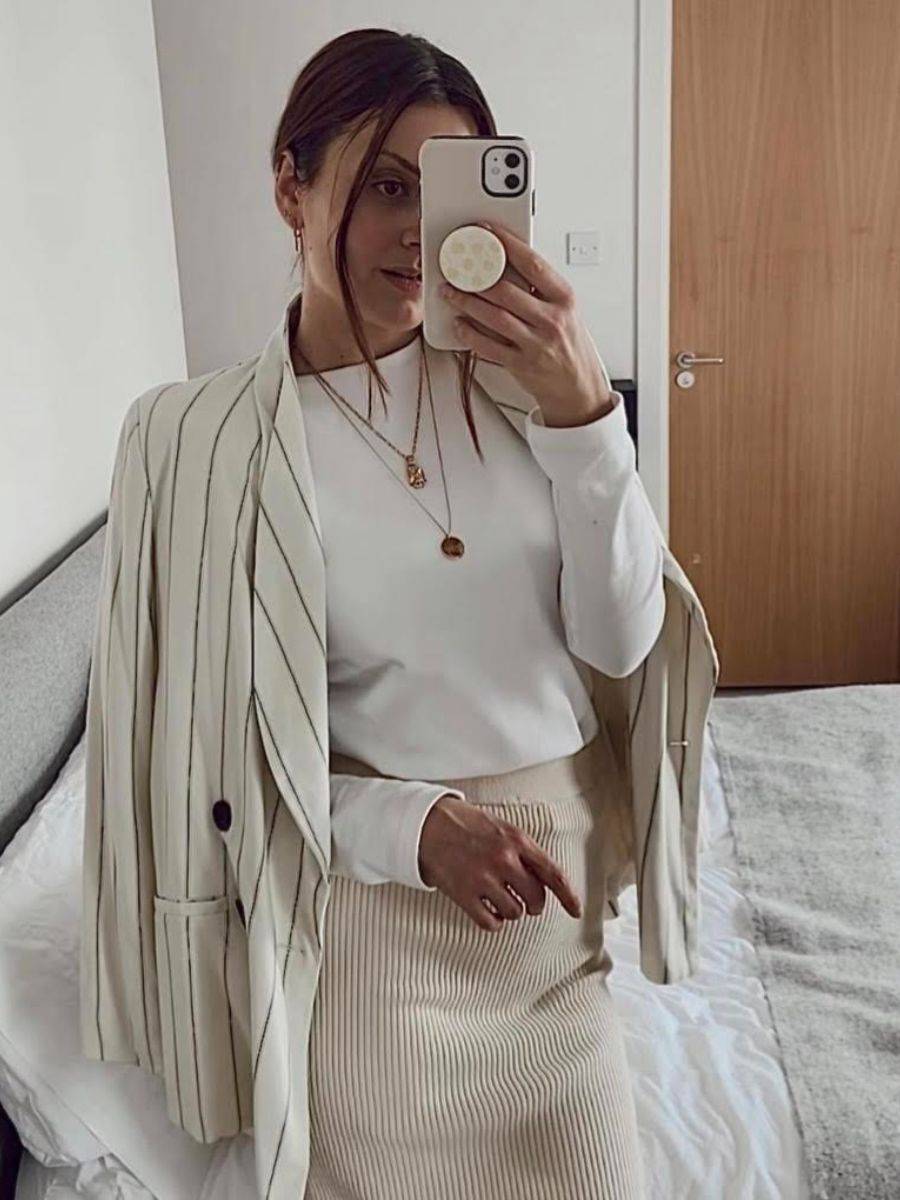 Outfit 2: paired with a pin-stripe blazer and a midi-skirt
'I love neutrals so this is the perfect, saving any occasion look. It's comfortable as the skirt is quite stretchy.
The blazer is quite light, and a bit oversized, with a bit of print from the stripes'.
Outfit 3: paired with a printed blazer
'This blouse would be the perfect combination with a printed blazer for a bit of a twist within the look.
Providing that spring, lighter kind of look - perfect for the season'.