This week we meet Astrid, as she styles her favourite piece from Fanfare & answers a few of our questions. She shows us how important upcycling is to fashion!
Fanfare's Upcycling Campaign
Want to revamp your wardrobe? Fanfare is committing to help you upcycle & update your wardrobe. Fanfare's upcycling campaign helps to tackle issues caused by fashion overconsumption by taking in your old jeans and repairing and upcycling them, transforming fashion 'waste' into a beautiful new piece. We embroider any pattern, any writing, or even paint directly onto the jeans to create a style that is completely unique to you. We also have a selection of trims and patches that can be attached - check out our upcycling page here for more information or to give you some inspiration.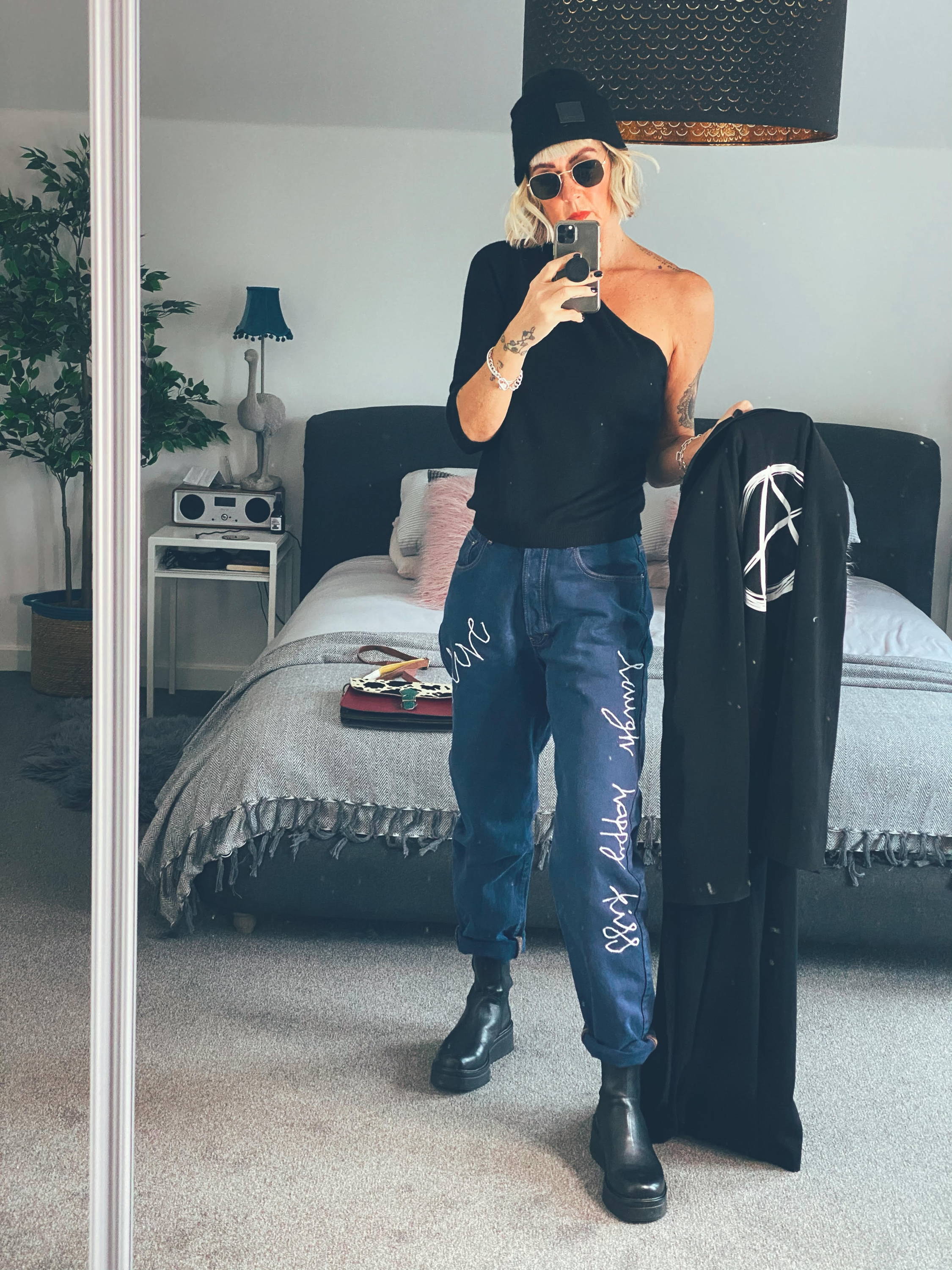 What is the first thing you tend to do after waking up in the morning?
The first thing I do when I wake up is kiss my husband .. have a peppermint tea .. take my evening primrose oil and post my Instagram picture.
If you could give anyone one piece of style advice, what would it be?
If I could give one piece of style advice I would say .. don't worry what age you are .. if you like something then wear it .. i mix styles and don't ever worry about what anyone thinks .. be brave .. start with something small if you don't feel brave .. a splash of colour if you aren't used to it .. a piece of jewellery.. some great shoes .. it will boost your confidence and that can only be a good thing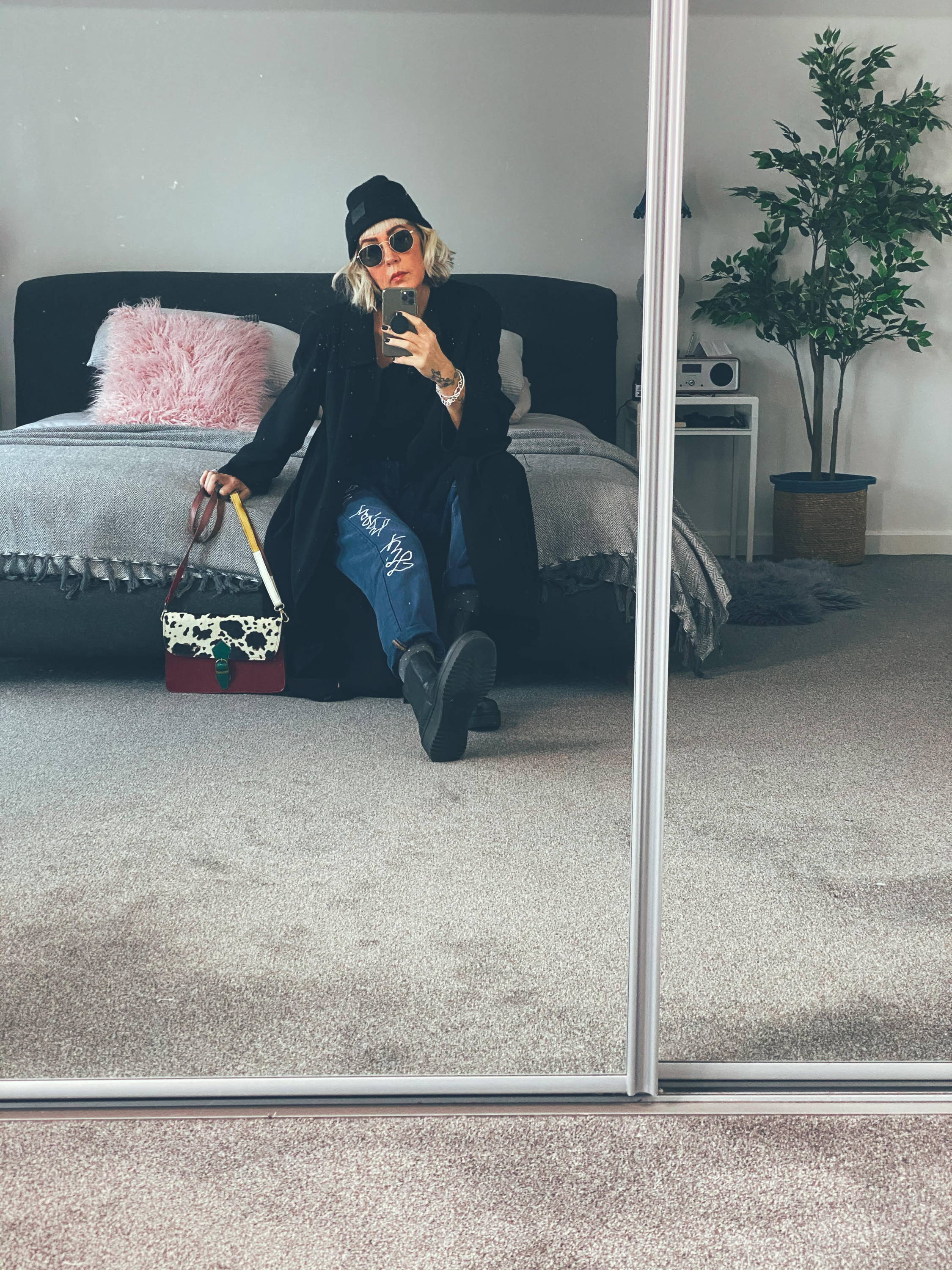 Who would be your dream guests at a dinner party?
Dream dinner party guests .. oh wow that's hard .. my daughters as they appreciate my food and are great fun .. Ronnie Corbett as I wanted to marry him when I was young .. and Debbie Harry so she could sing.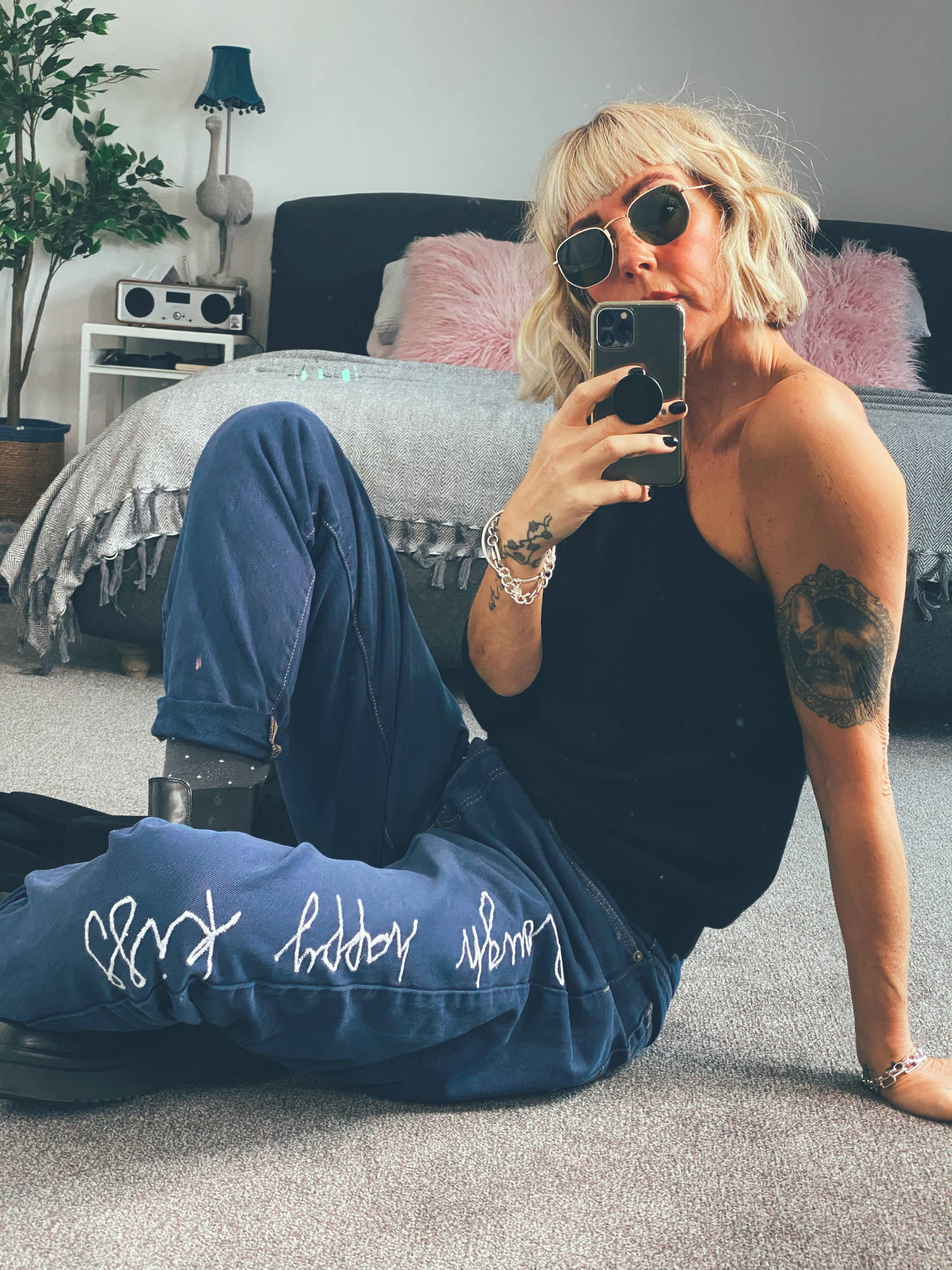 Do you have a top tip for being more sustainable?
My top tip for being sustainable ..
check out kilo sales .. brilliant places
Look at what you own already and see how you can re style .. or remake ..
if you love a current trend .. check ebay .. I have so many great finds.. a great tip is .. when searching an item .. try other spellings as often the seller gets it wrong and you grab a bargain ..
and if you want to buy new .. check out all the brilliant small ethical and sustainable brands that are now out there ..