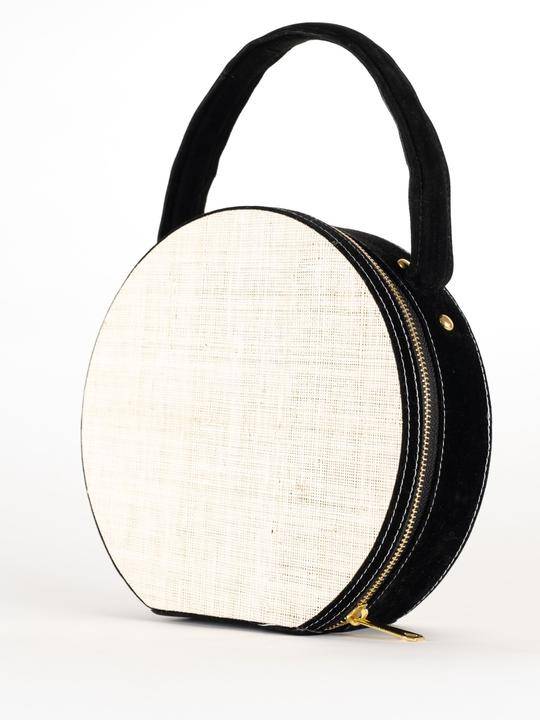 In our most recent accessories collaboration, we're fortunate enough to have been working with the woven creations of La Filippine. Founded by Julia Baudlot, her designs blend Filippino artisanal skills with the classic refined elegance of French style. Read on to hear more about the latest collection from Julia herself.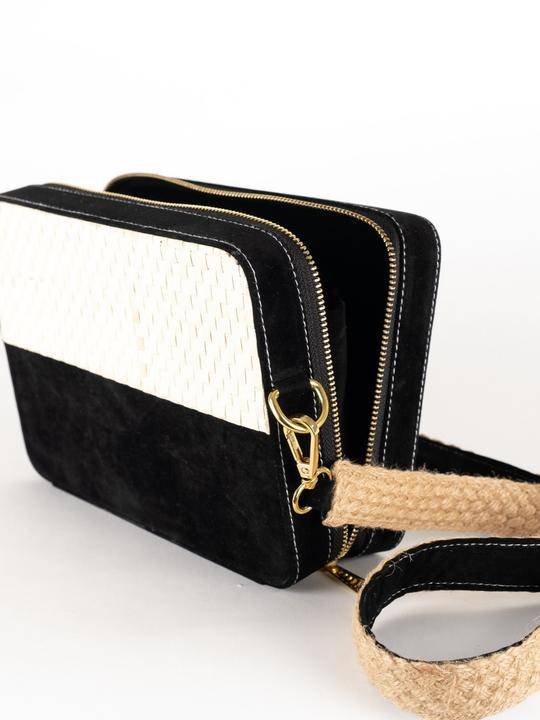 "Being surrounded by contemporary art was an immersion in inspiration. I've had the privilege in working for art galleries in both Paris and Singapore. This steady current of inspiration compelled me to cast my lot and create pieces of my own. But my love for fashion couldn't go unrequited - style too had to be considered as one of my mediums. There, swathed by expressions of other artists, La Filippine came into shape. There were no second thoughts of which community of artisans were going to craft my designs. The enduring craft of Filipino lattice work, weaving natural fibres into elegant and graceful pieces, was where La Filippine's aesthetic was certainly going to be rooted. Coupled with the restrained style of my adoptive country, France, the La Filippine collection is a showcase of contemporary design executed in traditional craftsmanship.
The Filipina woman is indefatigable. Her work ethic is resilient and reliable. We wanted to work with her! Foregoing established factories and ignoring the cost-reduction path of streamlining production, all of our producers are small family businesses that are either owned or managed by a woman. There has not been a single regret in our choice to work with cottage industries. My baskets travel 3 islands before they reach my client, for example. Woven in Negros, embellished in Cebu, handles made in Manila, these baskets pass through the expert eyes and fingers of Filipinas, women who hold quality to heart, pride of craftsmanship seriously and whose intentions are always rooted in giving their children a better life.
Growing up with parents who instilled in me a sense of gratitude and a sense of community, La Filippine supports charitable groups that aren't much on the international radar - hence needing the most in contributions. La Filippine's first year anniversary coincided with my 10th year wedding anniversary. My husband and I were glad to skip our festivities and instead gave our "anniversary budget" to Door of Hope. Door of Hope is a safe sanctuary nestled in provincial Cebu. A non-profit organization that ministers and attends to homeless, abandoned and abused children and their mothers. They strive to protect these survivors from more harm befalling on them. "We see these children living in a big place where they are sheltered in a home-like facility, a place they can call home, a place of love and acceptance where they can play safely, find food daily, be clothed and protected from social injustice and harm." from Door of Hope's mission and vision.
The La Filippine team strives to create stylish and timeless pieces that are expertly crafted by admirable women. As a designer there is so much satisfaction when you see your creations out in the world   It's an added privilege that as we flourish as a company we can share in our success with vulnerable mothers and their children."