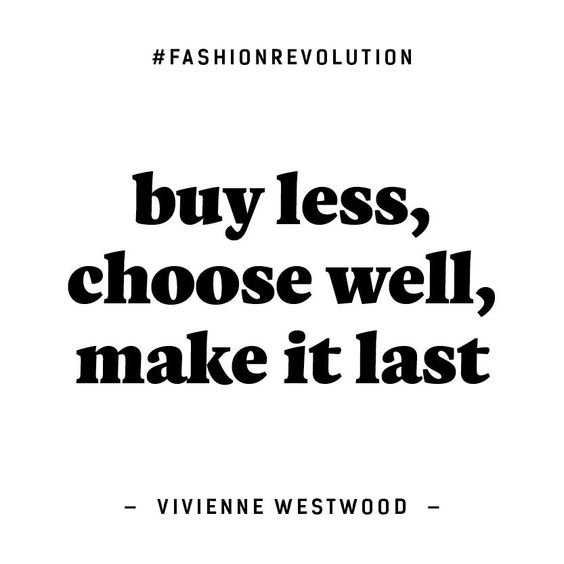 Fashion Revolution Week is an annual week of campaigning that takes place each April, demanding transparency in the fashion supply chain. "It was conceived in 2013 after the tragic Rana Plaza factory collapse. At the time, there was definitely a sustainability movement happening, especially in the UK but worldwide as well," Ilishio explained. "At that point, everybody in London came together and really sat down and said what can we do?This obviously isn't working because over 1000 people died making clothes for the high street. That's how Fashion Revolution was born."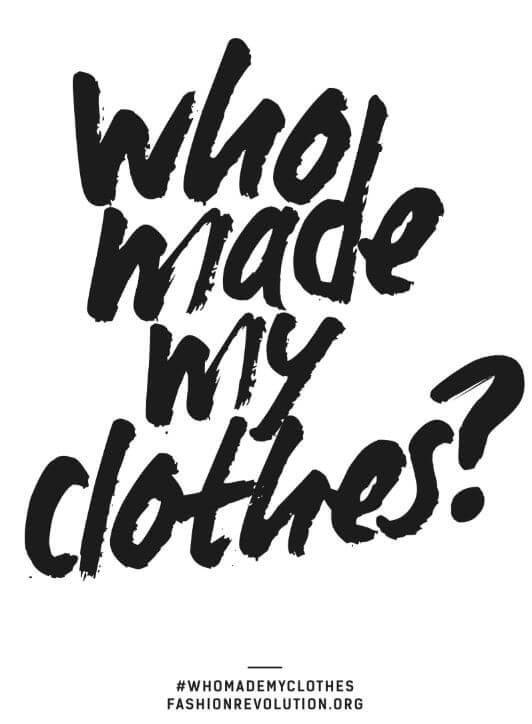 Ilishio has roots in sustainability which eventually led her to being a part of the world's largest fashion activism movement. "Six years ago, I started my career in the film industry in costume design, so I come with a fashion background" she said.
"I then went on to work for the Ethical Fashion Forum (now Common Objective)". As Policy and Project manager at Fashion Revolution, Ilishio primarily looks after the highly anticipated Fashion Transparency Index, which is released each year at the start of Fashion Revolution Week.
The index reviews and ranks 250 of the largest global fashion brands and retailers according to the amount of information they provide about their suppliers, supply chain policies and practices, and social and environmental impact. This year H&M topped the chart for being the most transparent, which many didn't agree with. But as Ilishio explained, it's not all about being sustainable. "Being transparent is a great step towards sustainability because it allows us to have a dialogue with them and to ask them, why aren't you doing more?"
"The reason we look at the world's largest brands is because we believe they should be leading the way, they definitely have the capacity and the money to be doing this… For us, transparency doesn't equal sustainability. Transparency enables you to better understand what a brand is doing. For us, transparency is a tool and the first step on the journey towards sustainability."
While COVID-19 has halted just about everything, for Fashion Revolution Week there was a silver lining amongst the disruption; the opportunity for more people than ever to get involved in the movement. The week had originally been planned as the biggest Fashion Revolution event yet, with brand new opportunities like a giant clothes swap in the works.
Instead, they have adapted the week for the online world, with Q&As with industry experts to immerse people in sustainable fashion from their own homes. "Normally we hold it in the V&A, we do question time and there's a couple of government policy makers involved the panel," Ilishio explained. "As with many things, we moved that online this year, which is incredible actually, because more and more people are able to join in that room. So, it's quite exciting."
It was important that this year's Fashion Revolution Week still ran business as usual as the current climate has seriously affected the lives of garment workers - a pre-existing problem that has been greatly accelerated off the back of pandemic. "What we are seeing with COVID-19 is a crisis. It is having an impact on everybody, but unfortunately the people down the supply chain seem to be hit the hardest because brands have had to close their stores, which has led to them cancelling orders that have potentially already been produced, partially produced or they're cancelling future orders."
A lot of brands don't pay the workers in the supply chain until delivery. Brands have evaded paying for orders that haven't physically arrived in store due to the recent closures, quoting contracts that take advantage of factories having already executed the work. In fact, Ilisho pointed out that a report by Fashion Revolution found that only 6% of brands published a policy stating that they will pay their suppliers within 60 days, so this is not a new issue.
"Imagine if you were a supplier and you've just had all of the money that you're owed and all of the foreseeable money that you thought was coming cancelled. What are you left to do? You don't have many options other than to let workers go. When they lose their jobs, they have such severe impacts such as not being able to afford rent or pay for food. That's why the situation at the moment is so bad,"
"There has never been a time that Fashion Revolution is needed more."