As part of our series of Instagram live sessions during Fashion Revolution Week, Fanfare founder Esther Knight chatted to Sophie Dunster - founder of sustainable fashion brand Gung Ho - about her brand, Earth Day, and issues surrounding transparency.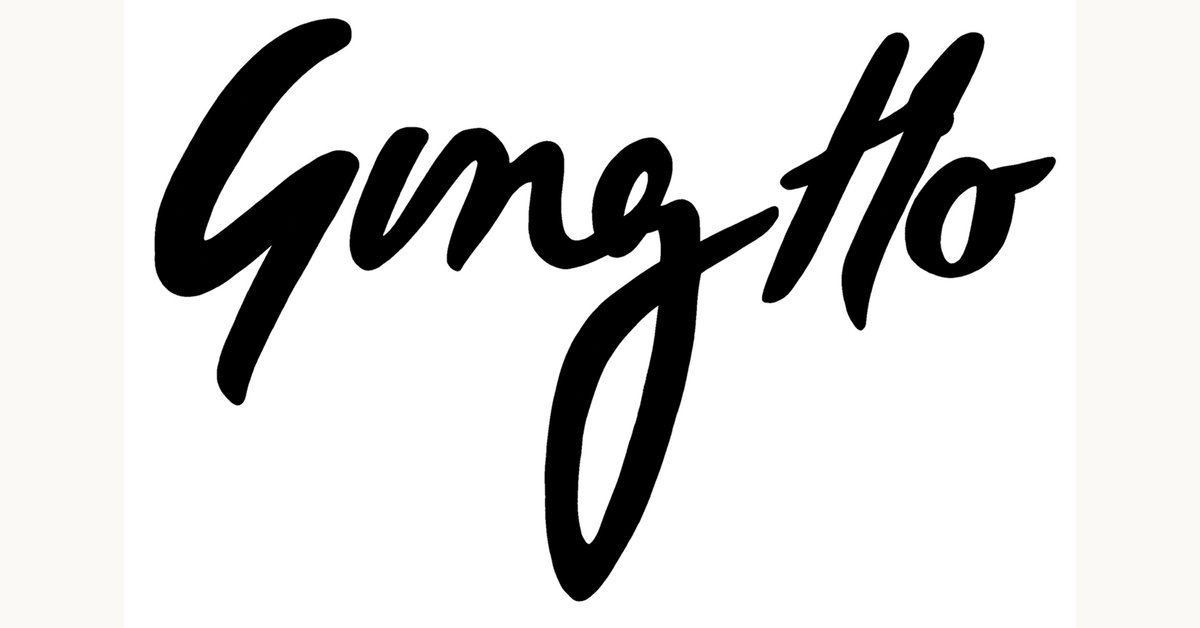 Gung Ho is a London-based conscious fashion brand that uses handmade, locally produced fabrics with collections that encapsulate everything that it means to be a sustainable company. From ocean plastics to pesticides, each collection is centred around a talking point to raise awareness about a particular cause, and 10% of the profits are donated to a selected charity that works with the issue represented in the collection.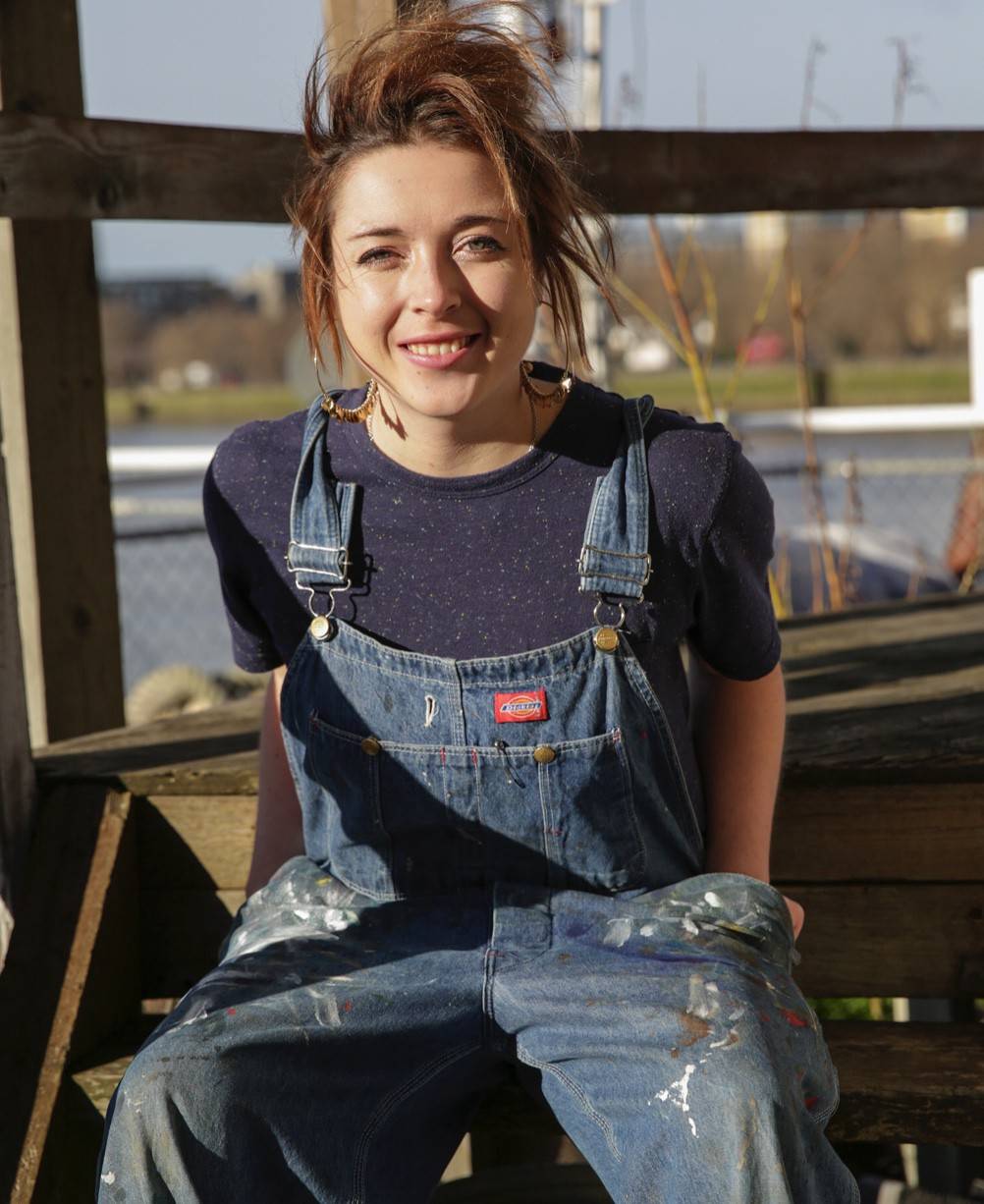 During the Instagram live video, Sophie explained the meaning behind the blouse she was wearing that day: "We're trying to get people talking about current issues. We pick a different theme each year. At the moment we're on food for thought, which is highlighting the different issues within the food industry and the everyday things that we can do to help… The garments all have hidden messaging inside the designs. The one I'm wearing at the moment is a water print. It's got lots of different silhouettes of different produce." Sophie explained that these silhouettes, mainly images of fruit and veg, represent the amount of water consumed during the growth and production of these foods. "The bigger the produce and the silhouette, the more water needed to produce it."
Much like our collections at Fanfare, Gung Ho collections also feature climate change messaging. "I was just about to launch a whole collection based on climate change. That was going to be our new theme, but we've had to postpone it." Despite the setbacks, Sophie gave us a sneak peek of her brand-new collection, which featured bold colours and thought-provoking prints that represent the different factors that climate change is affecting, including endangered animal species.
Sophie believes, now more than ever, that climate change should be at the forefront of conversation because of all that is going on in the world right now. "Climate change is going to be one of the most like crazy things that happens and it's going to happen in our lifetime. I think that people really haven't got a grip on the fact that it's going to cause such a big impact." Fashion is a $3 trillion a year industry and is one of the world's largest contributors to climate change, so it's important for small businesses to use our platforms to influence change.
Running a small business has its highs and lows, and Sophie believes that it's time management that she struggles with the most. "There's always just so much you want to get done. I wish I had five pairs of hands but I don't. Especially because I think a large part of what I do, is I get to campaign with a lot of really cool people. Over the past year, I've managed to meet so many awesome people that are doing really badass things. And I'm think, wow, I want to be able to share what this is. But then I remember, "Oh, hang on a minute, I'm supposed to be running a fashion brand!""
It's no surprise that the current pandemic has slowed the world down and helped us to all stop and think about our choices when it comes to consumption, but what is it like for small businesses in this uncertain time? Esther revealed that the thing she misses most about normal work-life pre-pandemic is the human interaction. Sophie, on the other hand, has a very unique home environment which has probably helped her transition into this new way of living: "I'm very lucky. I live on a boat. So, I've got a pier, which is like a big concrete garden. Me and two of my neighbours, we've been doing HIIT workouts on our pier, socially distanced of course," Sophie explained. "So, we just run around and try and escape all of the energy and then you're like, okay, I can kind of focus again."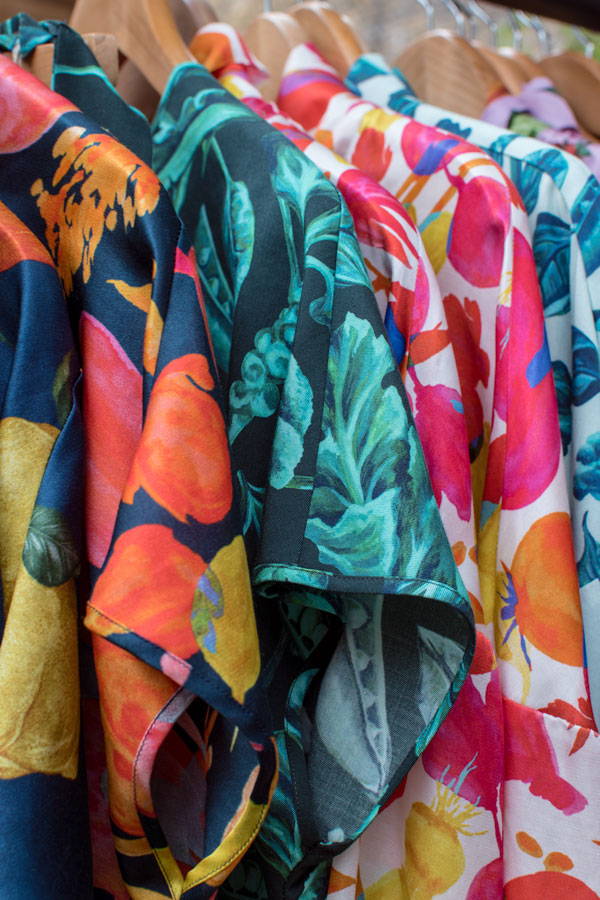 A question sent into us from a viewer asked about the main transparency pinpoints of Gung Ho. "I'm very lucky because most of my stuff is in London and the UK, so I can visit the studio/factory, so I've got a really good relationship with them. Also, our fabrics, materials and packaging and also documenting the garment from start to finish"
When you start to have complex supply chains with garments made in multiple different locations, that tends to be where transparency fails because you can't keep track of the journey an item has made. Like Gung Ho, at Fanfare we pride ourselves on producing our garments here in the UK so that we know where our garments are made and can have a positive relationship with our suppliers. Being able to visit the factories where the items are made is the real key to transparency.
Technological advances are pushing the need for transparency in the fashion industry, like blockchain, but it's not always attainable, especially for small businesses. "I can't tell you exactly where the cotton was grown, but it's got a certification, and that has to be good enough because I can't physically go to the field that it is made in and make sure that's exactly where it is made...It's not done yet. But there are places that are using tracking devices. But I had a discussion with some of the companies that offer that and they were asking for £10k. As a one-woman band, I can't afford to do that. It's something that until the government helps with costs and makes it a thing that you should have to be doing it won't happen."
Sophie believes that the government should subsidise and help small businesses to be more sustainable. "The government should tax more on unsustainable, polluting fabrics and subsidising on more sustainable fabrics so it means that it's a lower cost and more available to a lot of other people."
The best way to support small, sustainable businesses like Gung Ho and Fanfare is to publicise and support brands that are enforcing and fighting for change in the industry. "I think it's really, really important to put your money where your mouth is and support the ones, the people and the brands that you want to see on the other side of this pandemic," Sophie said. "It is very much about showing support and love at this time when you can."