Fanfare Label was featured on Katie On Thin Ice's blog this week, as she writes an introduction to five sustainable brands that are making efforts to produce garments that are more sustainable; for the people and the planet.
You can read the full article here.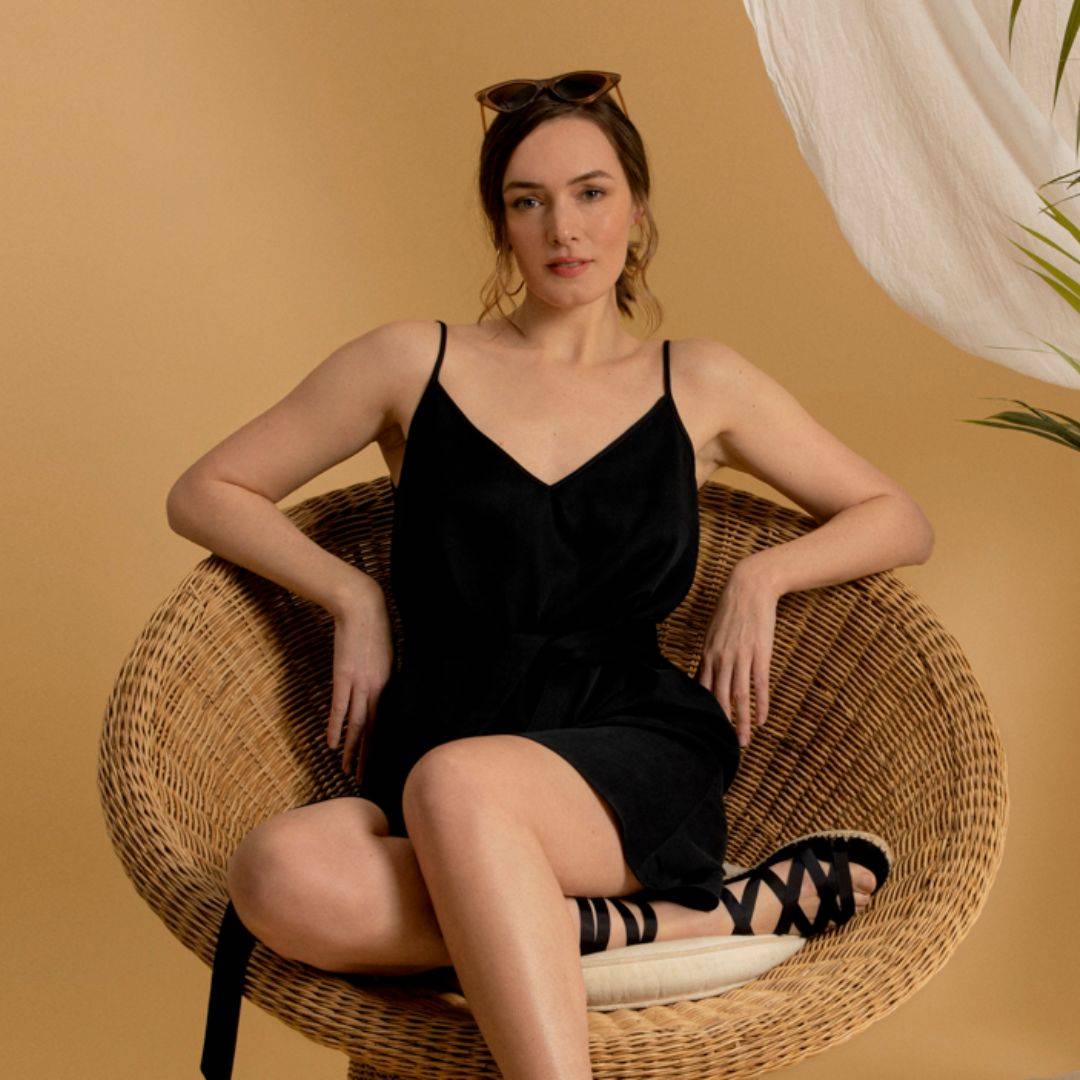 The Cat Turner London brand offers ethically made summer dresses, beautifully crafted in a studio in West London and a workspace in East London. The founder, Cat, has carried out frequent visits to each facility and the site managers have signed to confirm that they strive to comply with the ETI (Ethical Trading Initiative) base code.

With the understanding that conscious fashion means making clothes that are built to last, the cut and colours of Cat Turner London's collection of summer dresses are classic, timeless and versatile, as per WRAP guidelines (the waste and resources action programme). The team mostly make garments on a made to order basis, to prevent stockpiling. All new styles are fitted on professional fit models, to ensure high-quality tailoring and the brand also offers a customisation service.
A range of more sustainable fabrics is offered, like Tencel and Linen, many have the Oeko-Tex Standard 100 certification. The brand's luxury white cardboard boxes, tissue paper and stationery are all recyclable.
You can shop the brand here.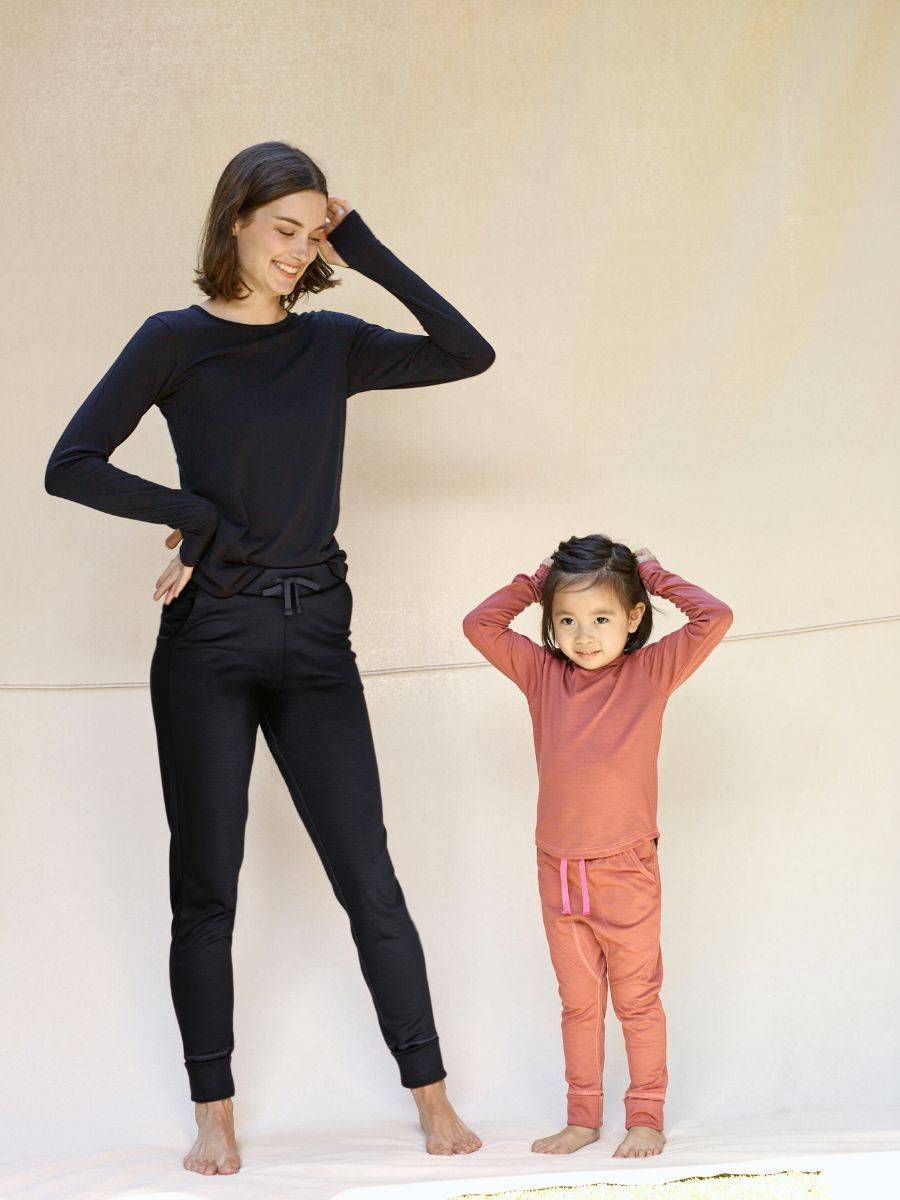 Smalls Merino is a collection of superfine, next to skin essentials that never need taking off, with limited need for washing and incredible versatility in wearing.
Smalls launched in Selfridges London in 2014 with the goal to make wool cool again. With sustainability an inherent part of the fibre, founders Cat and Emma decided to take that element of their brand story to the next level, ensuring a total traceable supply chain from the very outset, working only with Ethical ZQ certified Merino, something not quite as common in 2014 as it is now.   In the past 18months Smalls have improved traceability and supply chain even further by choosing an even finer ZQ fabric made at an Italian Mill that has a complete vertical supply chain, the only mill on the world to gain EMAS certification for environmental practices, meaning Smalls can identify the collective of farms involved in every roll of fabric used and the resulting carbon footprint is very low. Smalls chooses to pay more per unit on packaging to ensure its completely biodegradable, recently switching from a plastic based heat transfer care label to GOTS cotton. Smalls are made at a family founded factory in Portugal.  
You can buy Smalls online and in store at Harrods London.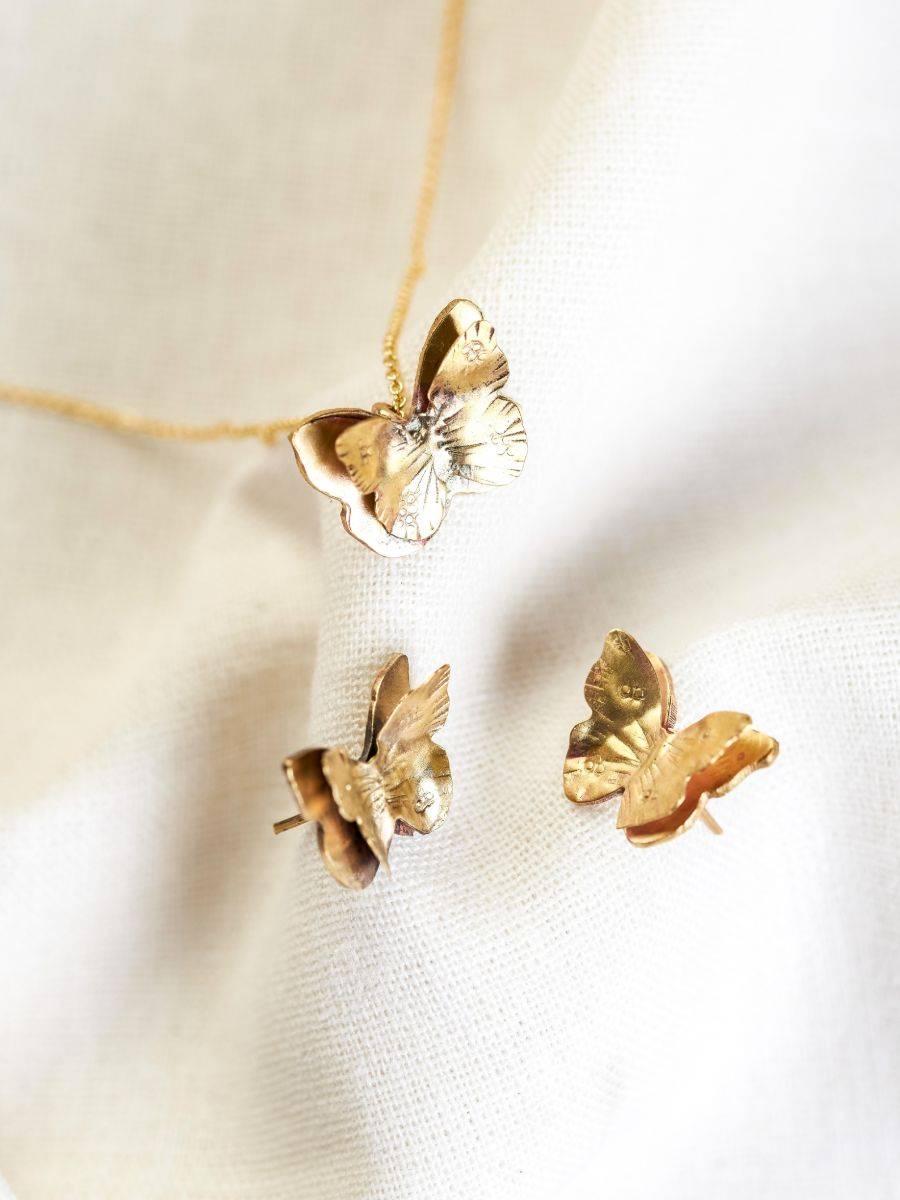 Lily Flo Jewellery embraces time-honored goldsmith techniques with a modern sensibility and sustainable production, to create feminine fine jewellery for the contemporary woman who doesn't wish to compromise style for how and where things are made.
Established in 2015, Creative Director and Jeweller, Diana Sherling, created the business with artistic creativity and sustainable production at its heart, with each piece being handmade to order, using recycled gold and lab created diamonds, in her London studio.
Diana and her team, creates all her pieces in-house to ensure the highest standards in design and quality with a zero waste, eco production and circular manufacture, even her prototypes are recycled into the next collection. All profits are reinvested in education and mentoring young female entrepreneurs. Her view is that sustainability is deeply ingrained in every aspect of the business, from raw materials, to production to finance and the community and not just a moral, ethical and just way to run a business.
Find their latest collections here.
RubyMoon is the world's first and only not-for-profit activewear brand - with a Gym To Swim® capsule collection that's vibrant, high quality and for women who want the very best in design, functionality and ethics. Founded by Jo Godden, a lingerie and swimwear specialist turned circular fashion activist, and backed by an international team of women, RubyMoon is a Social Enterprise For Women Powered by Women.
Since its establishment in 2010, RubyMoon has been at the forefront of creating beautiful interchangeable pieces that customers love, not only because of their design and functionality, but also for the positive impact each garment makes in the world. As a leader in the circular activewear industry, RubyMoon is closing the loop with circular economy fabrics engineered entirely from ocean waste to combat the climate crisis; whilst also pioneering new fabric R&D to produce recyclable performance super-fibres and tackle microfibre leaching.
As a social enterprise, RubyMoon contributes to positive social impact by investing 100% of their profits in women entrepreneurs worldwide through Lend with Care, a registered poverty-fighting charity. To date, they have helped over 1200 women and their families. They also manufacture locally in Europe to ensure ethical, transparent and safe supply chain, while maintaining 42% fewer carbon emissions.
The RubyMoon Gym To Swim® capsule collection enables you to 'do more with less'. Designed not only to empower, each piece evokes the wonderful feelings of awareness and compassion, knowing that other women along with our planet will benefit from every purchase.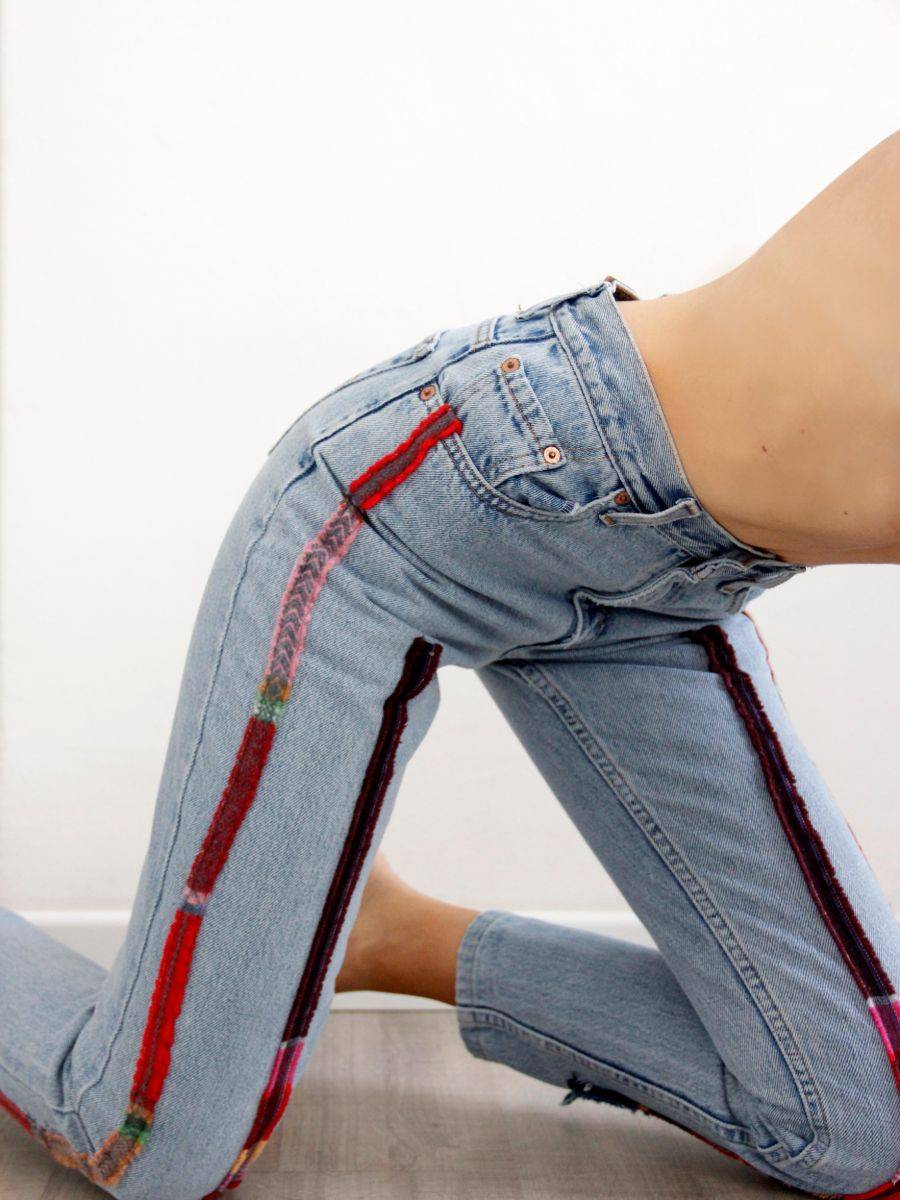 Using clothing as an expression for change, for fairness & for freedom, Fanfare Label believes that sustainable fashion should not just be for the elite. Fanfare Label is a conscious clothing brand that produces unique, designer pieces whilst transforming the way people buy, wear and discard clothing.
Extending the life and use of clothes is the most significant opportunity to reach carbon, water & waste emissions targets by 2030 (WRAP). Each year, clothing to the value of over $500 billion is lost due to their underutilisation and lack of recycling (Ellen MacArthur Foundation, 2017). In the UK, clothing of an estimated worth of £140 million goes to landfill every year (WRAP, 2017). These challenges are set to increase as clothing consumption globally is projected to rise by 63 percent by 2030. For too long businesses have built supply chains to drive financial profits at the expense of people and the environment.
Fanfare Label reduces waste by turning clothing & textile waste into premium products through the sophisticated and intelligent reuse of existing materials. With their robust waste streams in place for material sourcing and product creation from post-consumer waste, the brand is able to take clothing and textiles, that otherwise would have been burned or ended up on landfill and turn these into premium products.
With circularity, longevity and recycling at its core, Fanfare Label offers customers timeless, seasonless pieces that are made to be cherished.