We released our new upcycled denim collection this month just in time for the festive season. Jeans are staple pieces in any wardrobe and with our upcycled designs, you can dress up or down your favourite pair.
Shop the full collection here.
---
---
---
---
Whilst the fashion industry discards 2 million tonnes of clothing each year in the UK alone, 80% of this can be reused. Fanfare Label aims to help reduce this level of waste by utilising clothing and textile waste. We take waste that would have ended up in landfill - reusing, redesigning & repurposing it to achieve a Circular Business Model.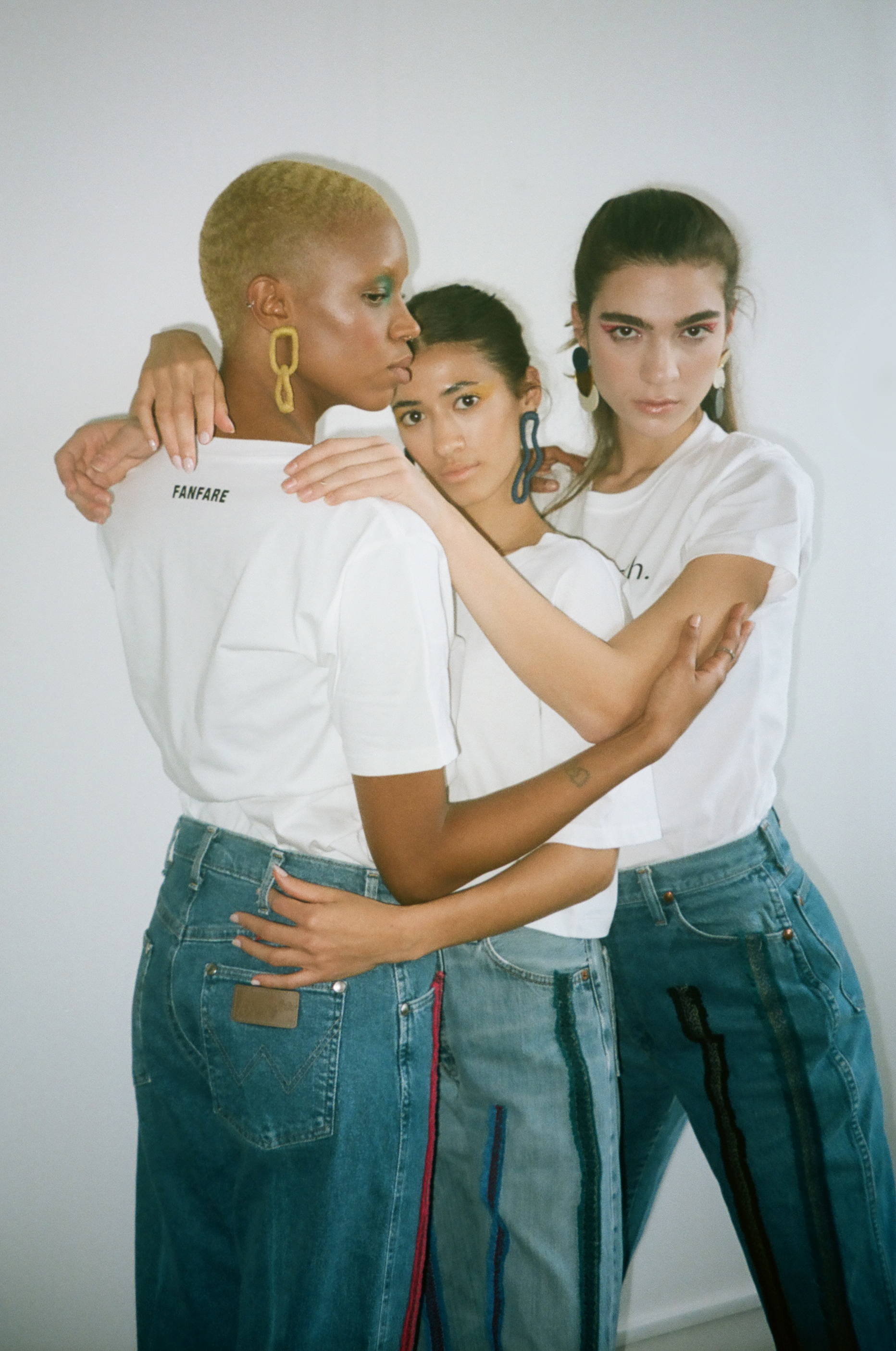 ---
---
---
---
Our zero-waste collections include clothing using zero-waste pattern cutting to make maximum use of all materials. If your garments have reached the end of their life, to prevent any of our clothing ending up in landfill we offer a take back scheme so that we can re-use & re-purpose them. We are a plastic free organisation, all our packaging & marketing materials are made from recycled paper. Our postal bags are bi-degradable and all our labelling is made from recycled polyester. Fanfare Label offers a lifetime guarantee on all our clothing should any of your products need repairing. This to extend the lifespan of clothing & ensure we are really making our clothing stand the test of time.Text
---