December has arrived!
It is officially less than a month until Christmas and we are launching our Fanfare gift cards and gift guide just in time. Give the gift that keeps on giving this year because everyone loves to pick out what they love the most and with our gift cards you can give a guilt free, perfectly sustainable present of their choice.
Struggling to find a gift for your loved one? We have created this gift guide just for you, helping you to navigate through your Christmas shopping. Any questions please do get in touch info@fanfarelabel.com
Staff Picks for Christmas Gifts!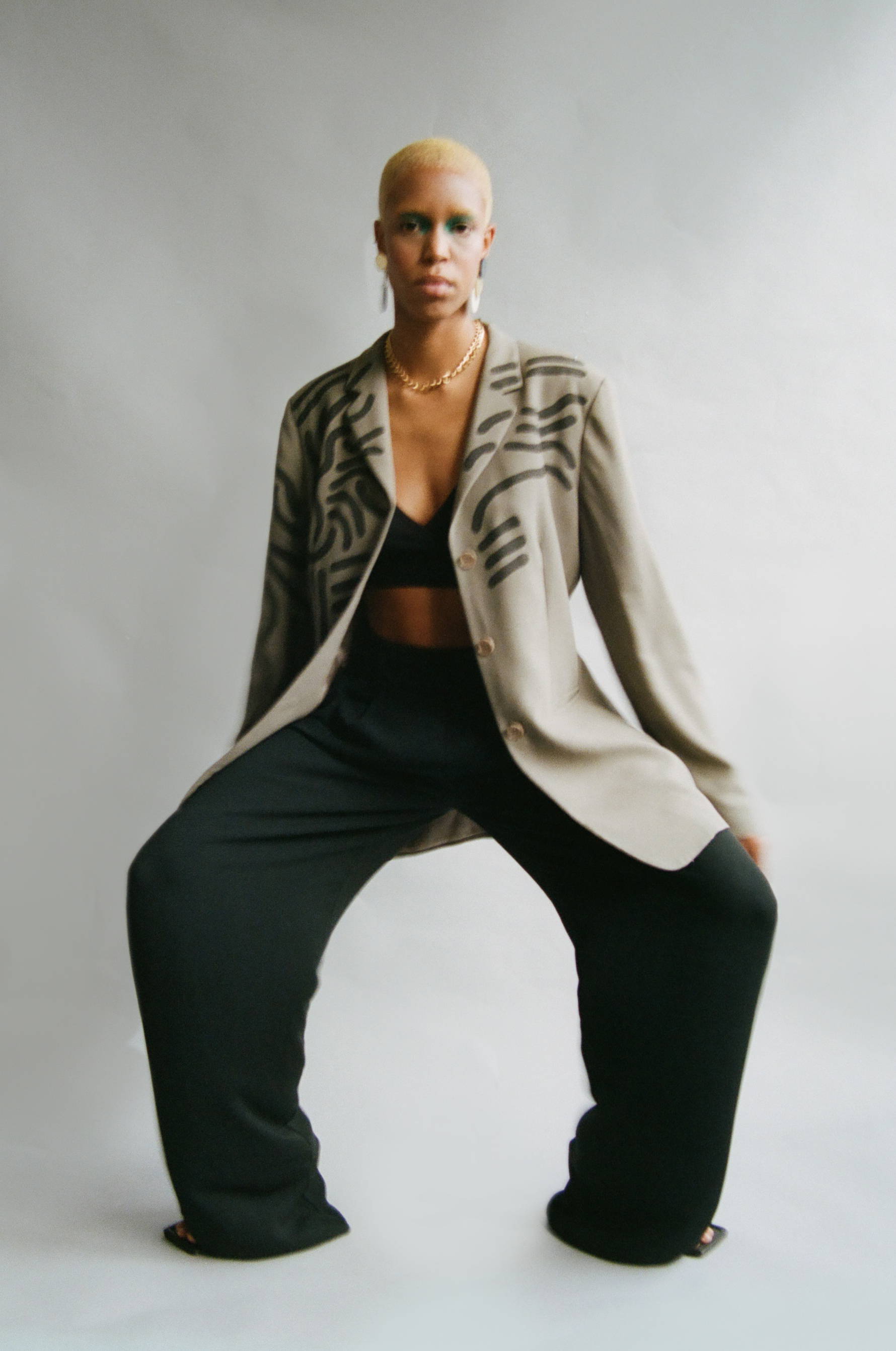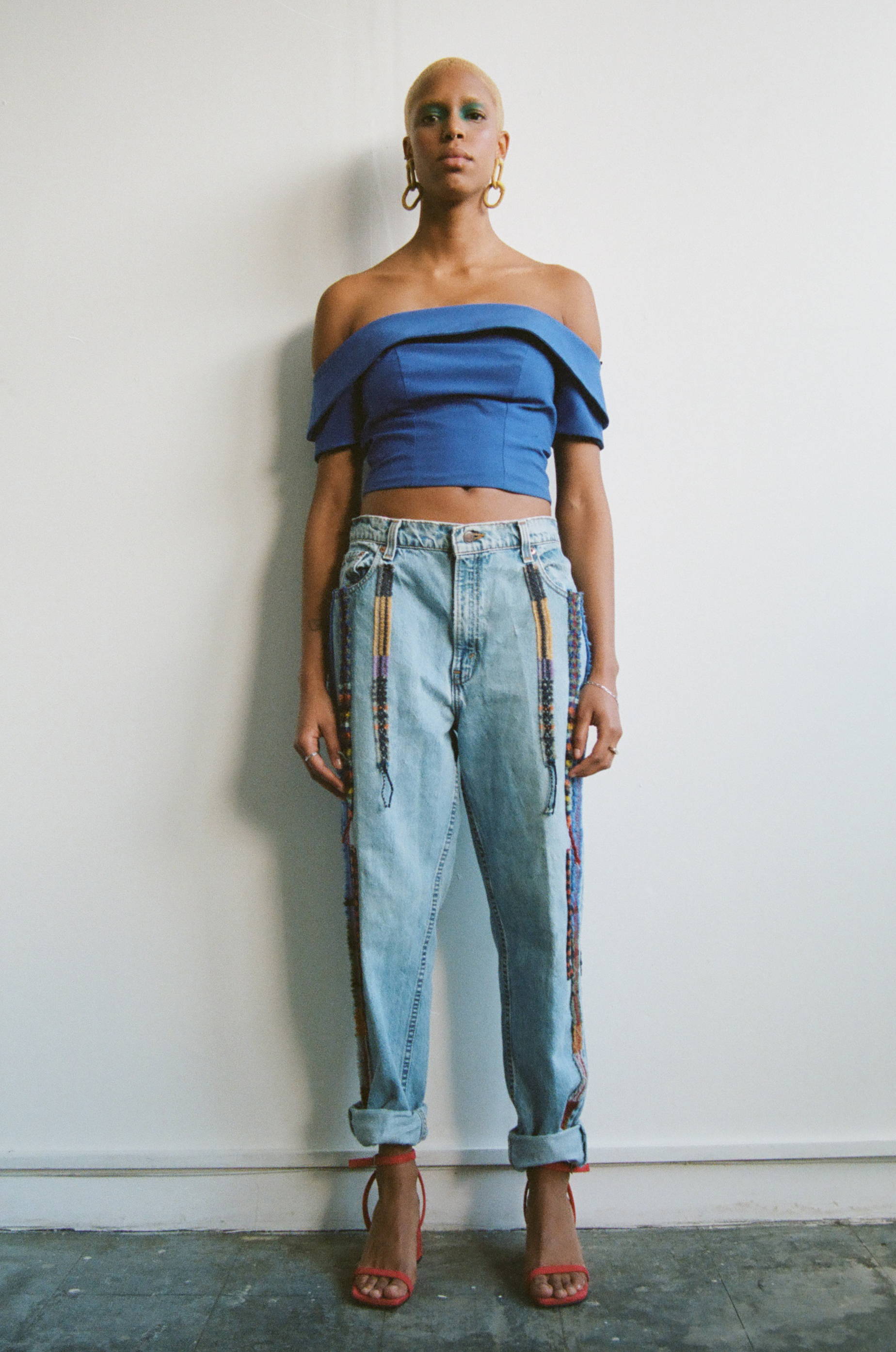 MONIQUE'S PICK: RECYCLED VINTAGE PAINTED JACKET GREEN
£165.00
ESTHER'S PICK: HIGH WAISTED RECYCLED WOOL STRIPE JEANS
£99.00
This Christmas we have been inspired to tackle fashions overconsumption and reduce clothing from ending up on landfill. We are encouraging customers to love & cherish their garments and showing them inspiring ways to promote longevity & repurpose their clothing instead of buying new.
All of our garments are upcycled, vintage and sustainably made. If everyone wore a pre-loved outfit on Christmas Day this year the C02 emissions saved would be equivalent to taking 56 million cars off the road for a day.
At Fanfare we have made sustainable shopping easy and our gift cards make it even easier. Why not pick up a pair of our recycled and upcycled embroidered jeans? Or an upcycled, hand painted vintage blazer? Or maybe our linen suit with wool knit trim is more for you? Whatever your style, there is something for everyone in our 100% sustainable ethical collections.
Gift cards can be redeemed on our Upcycle Your Own Jeans for £99 or Upcycle Your Jumper for £120.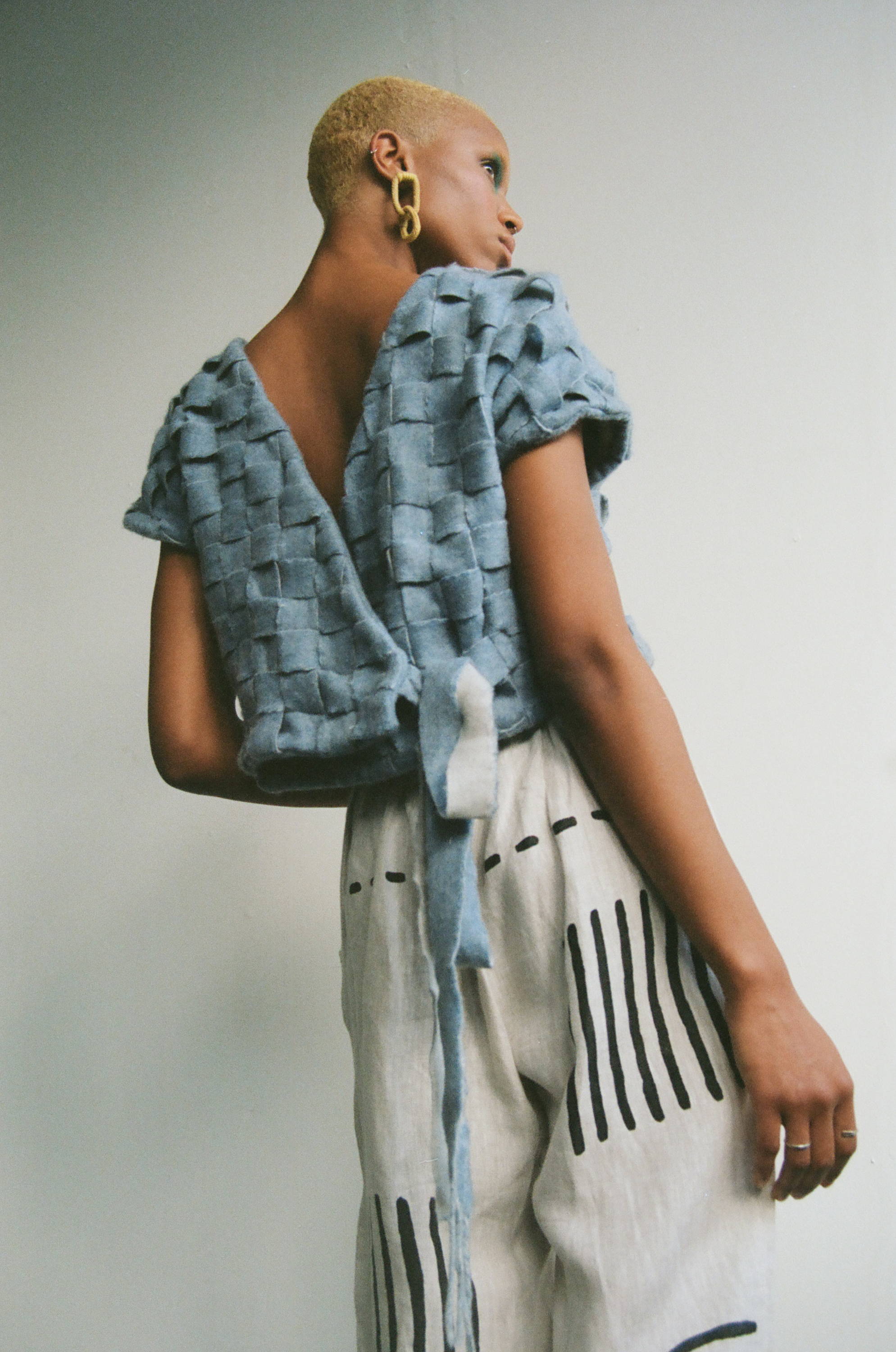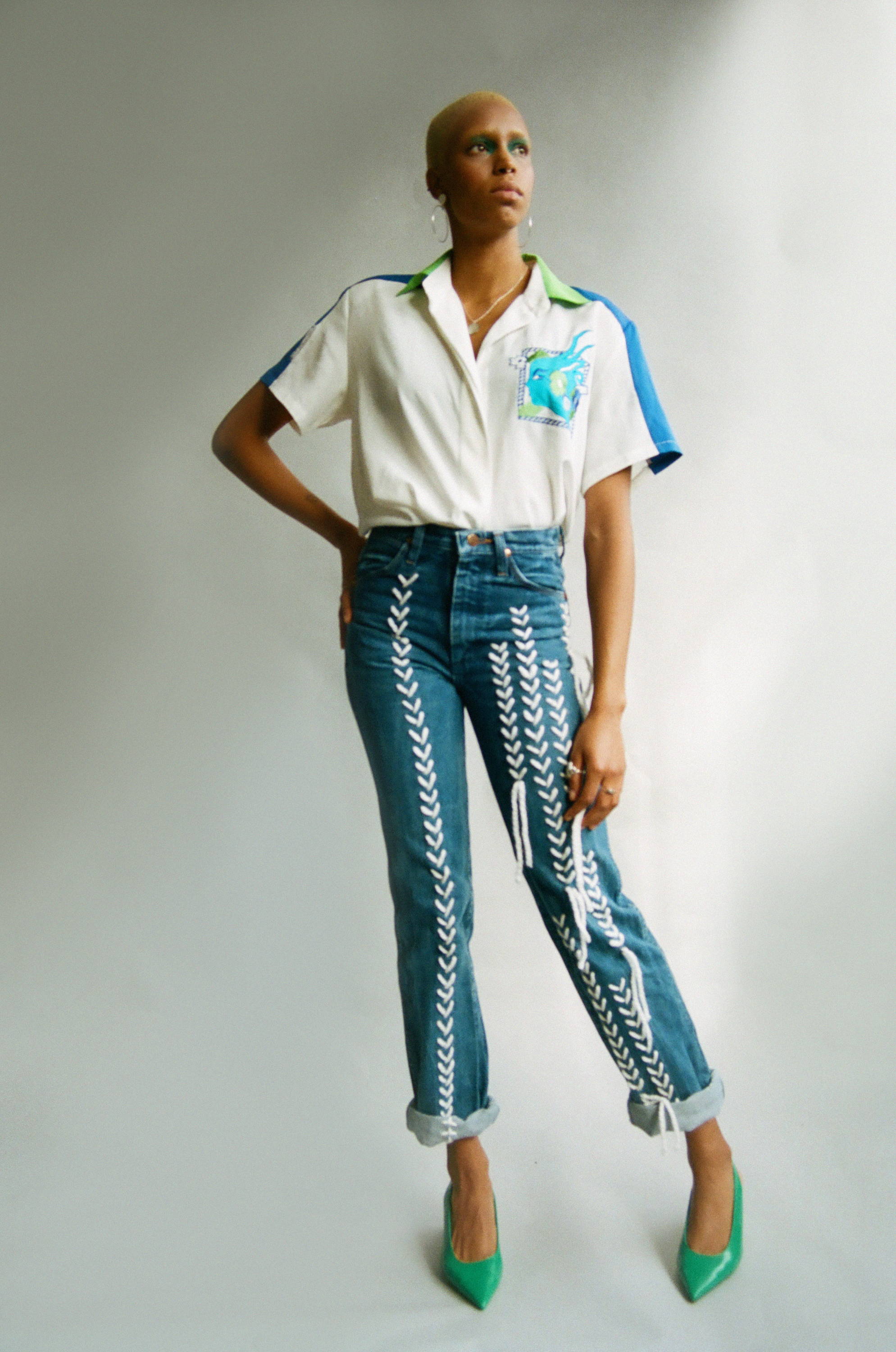 BETH'S PICKS: RECYCLED CASHMERE OVERSIZED JUMPER
£169.00
MOLLY'S PICK: HIGH WAISTED RECYCLED WHITE THREAD JEANS
£139.00