Give an instant gift to someone special who loves fashion but also wants to be mindful of their environmental footprint. Give them the gift of shopping at Fanfare Label, our sustainable women's clothing brand!
Create a personalised gift card for a special Rotator this festive season, and we'll send it straight to their inbox within minutes. We know things have been a little difficult this year, so what better way to spread some joy?
Gift cards expire after 12 months of purchase and please note they are non refundable.
Any questions please do get in touch info@fanfarelabel.com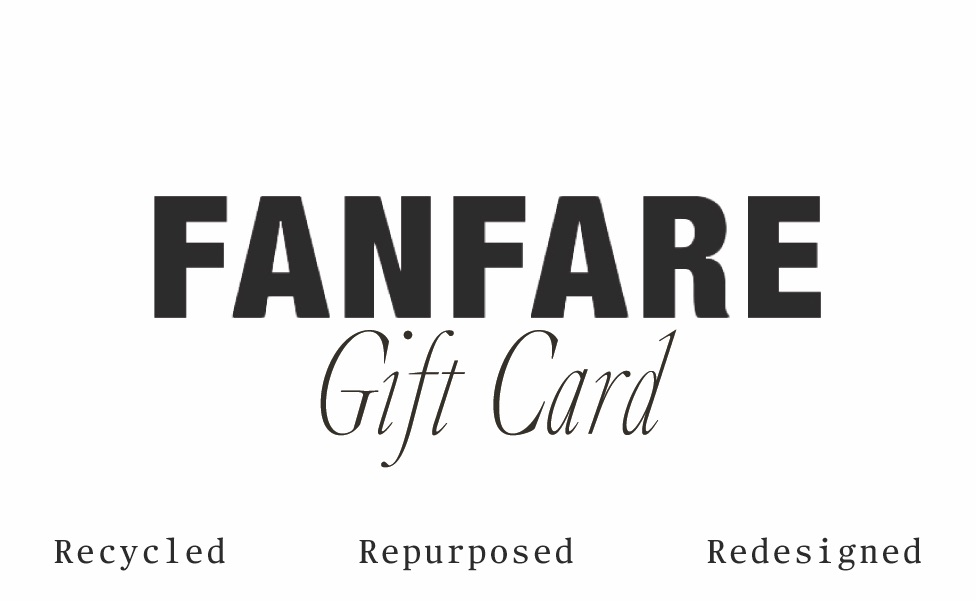 This Christmas we have been inspired to tackle fashions overconsumption and reduce clothing from ending up on landfill. We are encouraging customers to love & cherish their garments and showing them inspiring ways to promote longevity & repurpose their clothing instead of buying new.
Instead of buying something new this Christmas, give well worn (& loved) items a new lease of life, transforming fashion 'waste' into a beautiful new piece.
This year we want people to think a bit more sustainably during the holiday period, therefore our campaign is focused on upcycled customisation. It is the season of giving and instead of creating waste or buying completely new products, customers can customise pieces so that they can buy beautiful new pieces, guilt free.
Gift cards can be redeemed on our Upcycle Your Own Jeans for £99 or Upcycle Your Jumper for £120.