If you follow Fanfare on social media you will already be aware that our founder Esther Knight hosted an Anti-Black-Friday Panel talk event in collaboration with Lone Design Club on Wednesday Night. Set against the backdrop of LDC's industrial-chic retail space (currently filled with clothing from the best and brightest of London's independent sustainable fashion brands, including Fanfare's new collection). It was an evening of hard-hitting information and positive discussions on how we as fashion consumers can make a difference to the industry. Especially in the build-up to one of the most consumption-intensive weekends on the retail calendar.
Esther was joined on the panel by representatives from Fashion Revolution, International Justice Mission and CoGo - three organisations that are laying the groundwork for a better and fairer industry. Each in their own way working to improve the lives of everyone involved in fashion production and consumption.
 
"I started in the fashion industry more than 10 years ago, working my way up to buyer level. Throughout my career I have worked for many high-street and designer brands, more recently working at Vivienne Westwood".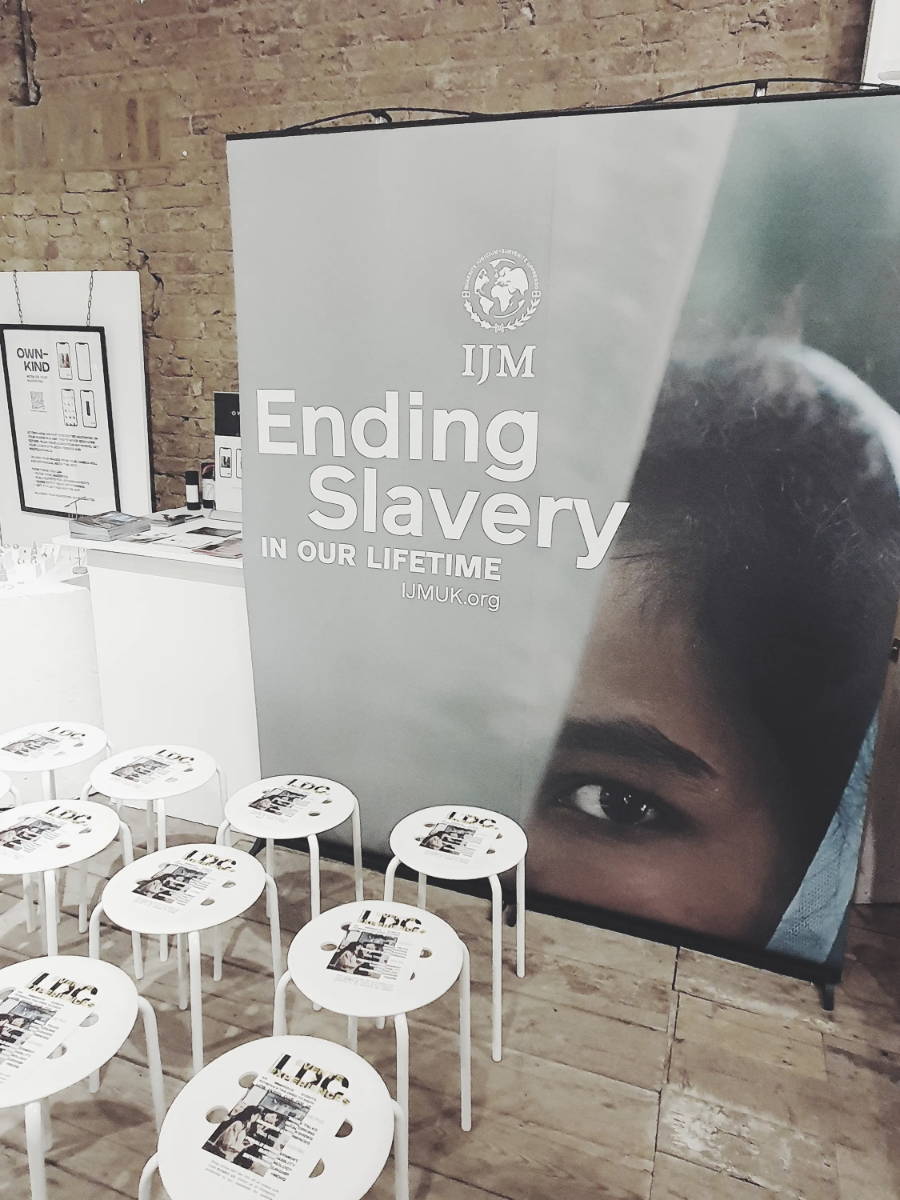 "We are all talking at the moment about those dreaded words fast fashion. But what does that actually mean? Let me give you a bit more of an insight, a behind-closed-doors look on what it is really like in the fashion industry"

As a buyer we are responsible for everything you see in store – we manage the full production process. If there's an unethical part of a supply chain [the buyers] know about it, and if we don't know about it, we're certainly contributing to it. I was the one on the phone to suppliers when they were still at work at 3am putting pressure on them demanding cost price reductions".
 
Esther offered an insight into her experience working as a fashion buyer - a role that is often not fully understood by industry outsiders - before she established Fanfare.
 
"I just didn't want to contribute to the unseen side of this industry anymore."
Fanfare offers an antidote to this highly-strung fast-fashion attitude, creating seasonless and timeless classic garments, designed and made in the UK. By investing in higher quality clothing outside of weekly trend updates, it's possible to curate a wardrobe that emphasises a personal sense of style without putting pressure on natural resources or the people involved in making your clothing. The antithesis to Black Friday sales, the aim of Wednesday's event was to talk about the hard issues that retail events like this can create. Also to emphasise the positive way in which we can create progress and change all the way along the supply chain - values that rest firmly at the heart of Fanfare.
Molly, a representative from International Justice Mission (IJM), introduced us to the need for transparency in order to combat modern slavery. We are sometimes led to believe that slavery is not something that exists in modern-day society, but the reality is somewhat different. Modern slavery takes place everywhere - even in the UK. 40 million people globally are in slavery and 1 in 4 of whom are children. Fashion forms a part of this picture, and as industry consumers, we must do what we can to rectify these concerning figures.
IJM is the largest international anti-slavery organisation in the world, operating in three main facets: with local police, investigating potential slavery organisations and initiating rescue operations to remove vulnerable people from slavery; with social workers, to help the victims of slavery to re-establish themselves independently and rebuild their lives; and with lawyers, who work to prosecute traffickers to ensure that they cannot establish new operations elsewhere.
By assisting law enforcement organisations to implement and carry through punishments for convicted traffickers, IJM has already seen massive decreases in slavery in a number of countries. An 86% reduction over 5 years has been reported in the Philippines - as publicity surrounding criminal convictions serves as a deterrent for other people who are involved in the facilitation of trafficking.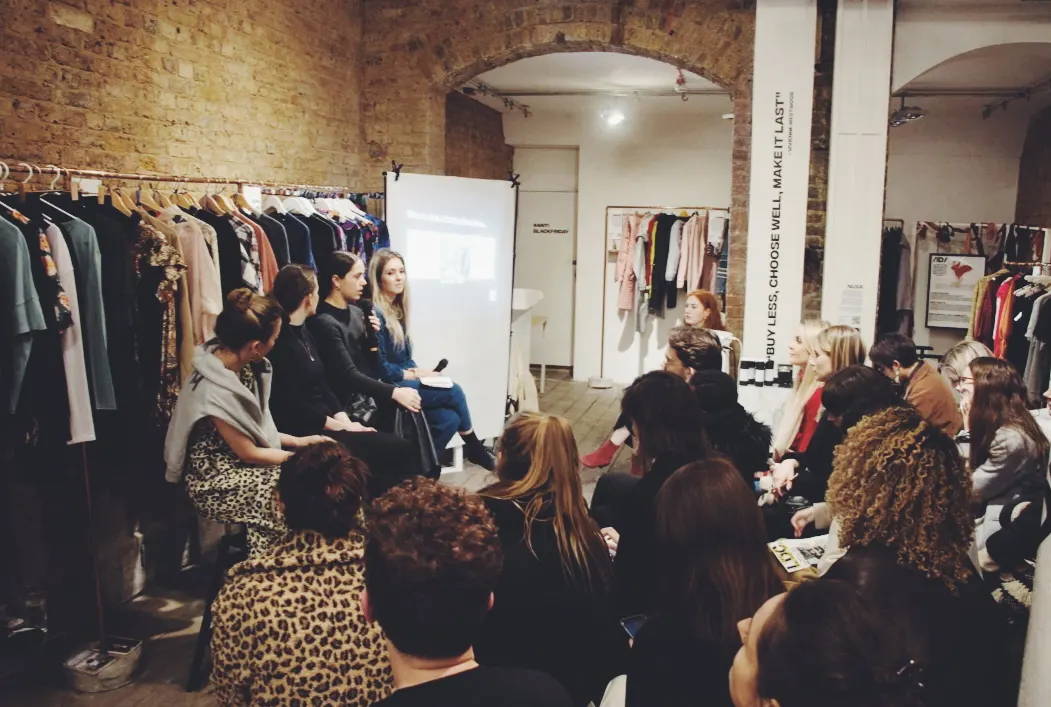 Encouraging us to talk openly to businesses about the potential of slavery in fashion supply chains. Molly highlighted the fact that Walmart has pioneered an operation with IJM after reports of modern slavery in their own supply chains which led to recent convictions of traffickers.
Once brands are aware of these issues, solutions can be found, and it is IJM's belief that modern slavery and human trafficking can be ended within our lifetime. You can find out more about the great work that they do by visiting their website, and you can support them by donating via this link.
Fashion Revolution is the largest global movement of people working for a fairer, safer and cleaner fashion industry. They are one of the most recognised names in sustainable fashion conversation, working under the guidance of three pillars of change: cultural change, industry change and government change.
Born as a response to the Rana Plaza disaster, Fashion Revolution has since pioneered the'Who Made my Clothes?' campaign. Encouraging consumers to post a picture of their favourite item of clothing, tagging the brand they bought it from and asking the company to identify who exactly was involved in making that particular garment. While this seems like a fairly simple task, it has highlighted the fact that in many cases brands were unable to say who exactly was putting in the work to create the pieces of clothing that they sell, exemplifying the lack of connection between creation and consumption that runs rampant in the fast fashion industry.
The organisation also curates a yearly index, classifying thousands of fashion brands on whether or not they are working to become more transparent in the way they produce their clothing.
Fashion Revolution have already seen positive change in response to their efforts; the "I made your clothes" counter-campaign arose when skilled artisans around the world took the opportunity to share their stories about the garments they make.
The final talk from the panel was from Ele of the CoGo app. Derived from the name 'Connecting Good', CoGo is an app that allows users to more easily identify retailers that are creating positive impacts, identified under 12 "badges" of accreditation. Beginning life as a charity attempting to create policy changes within the New Zealand government, the CoGo CEO realised that faster change can be created by spreading awareness. This led to the creation of the mobile application that has over 22000 accredited businesses, including both large retail chains and small independent businesses.
Referring to the app as a 'google for good businesses', Ele explained that a recent update allows users to securely share their banking information with the app. Which in turn allows the app to inform the user about the positive or negative nature of the companies that they regularly spend money on. The app then uses consumption data from users to encourage other companies to improve their practices in order to gain more accreditation badges and attract more ethically-conscious consumers.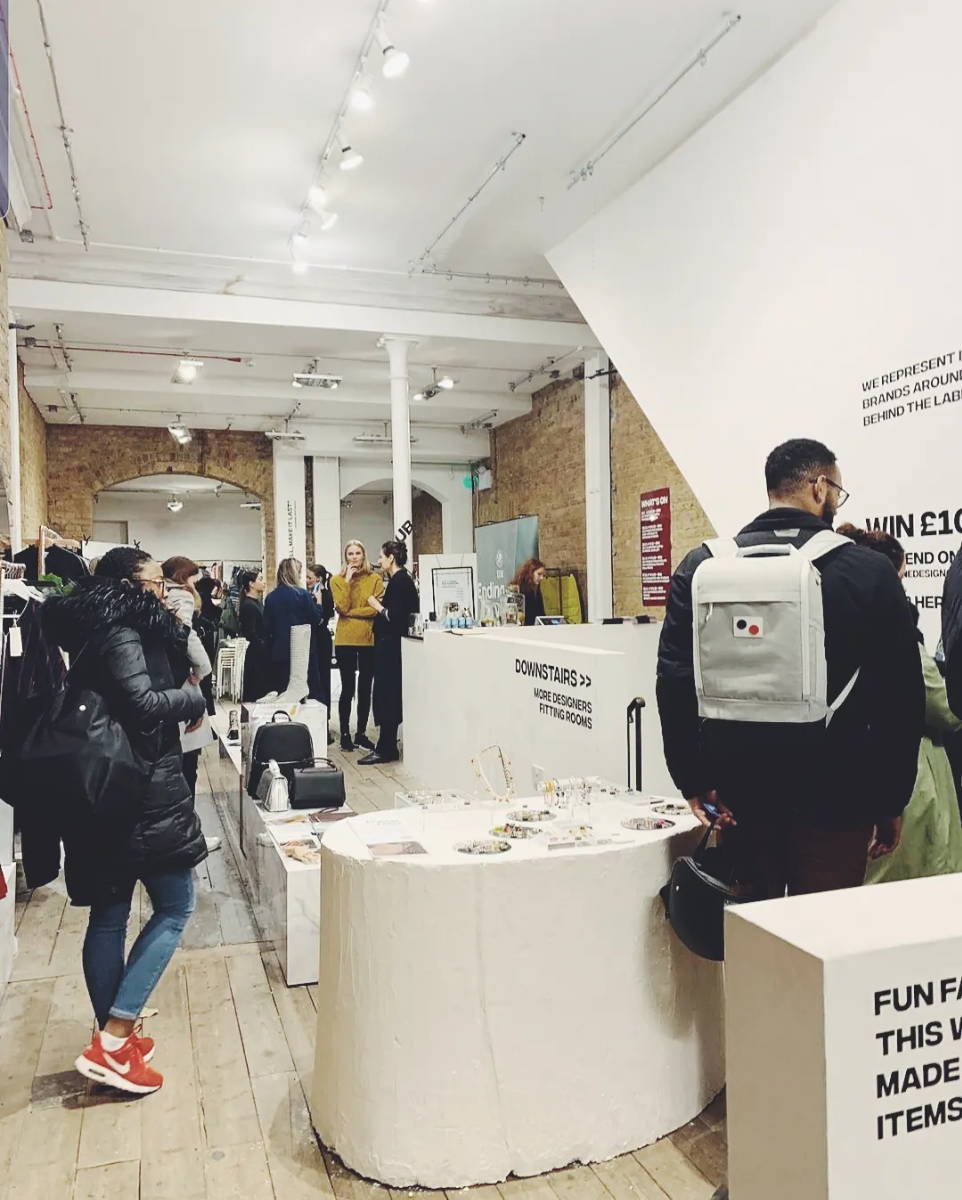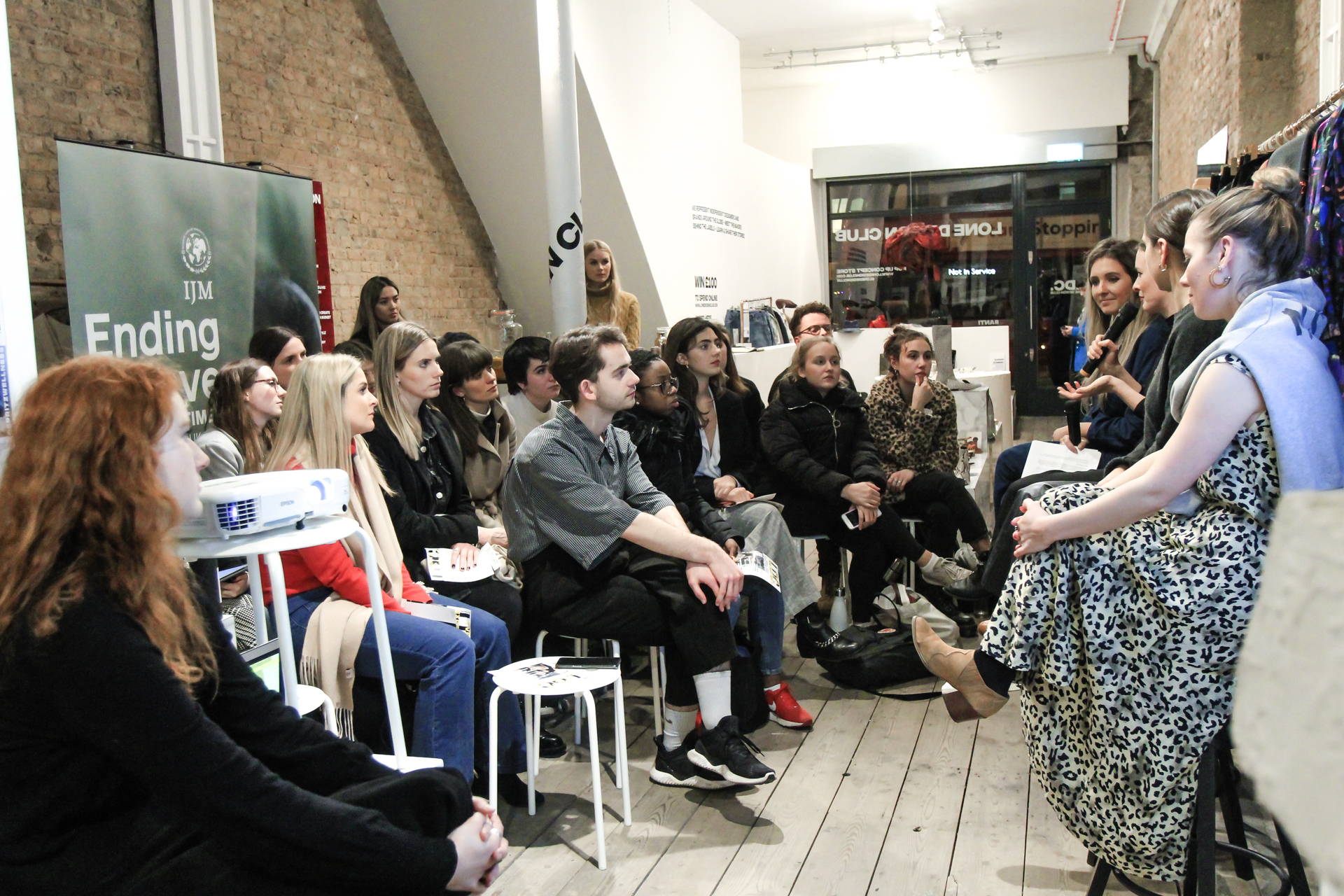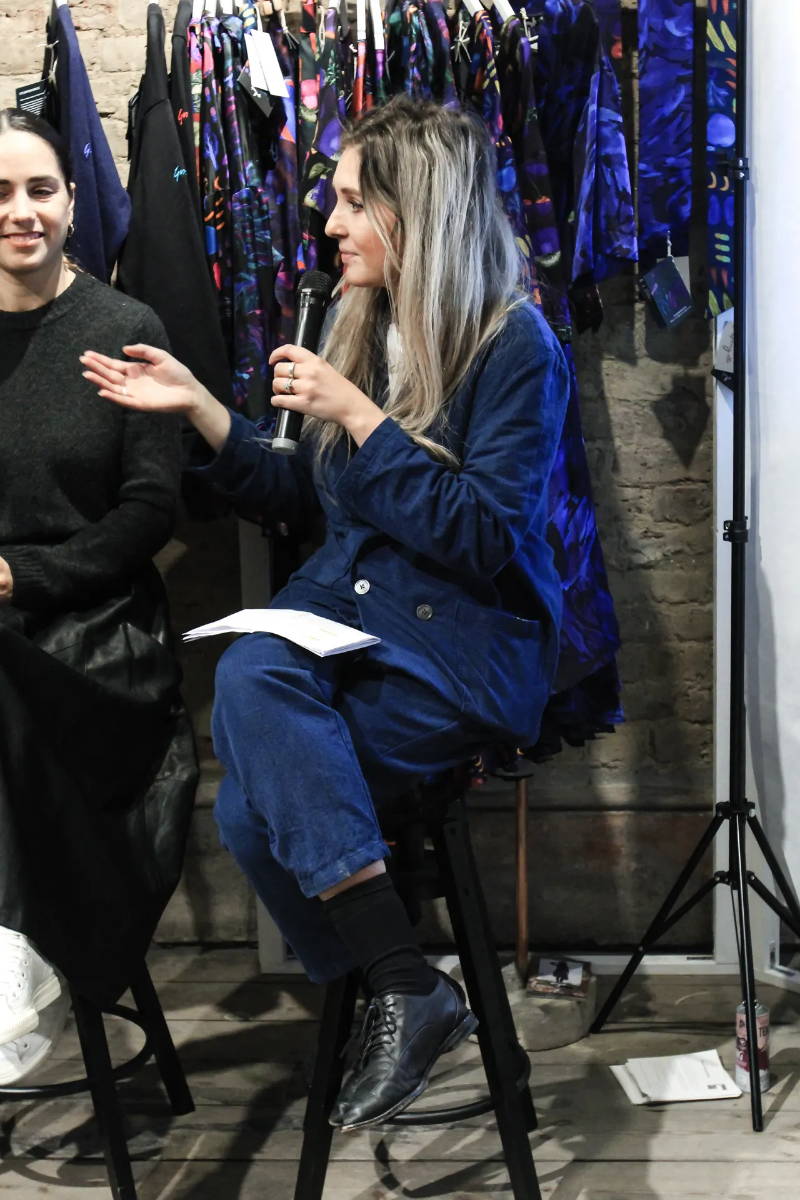 Panel talks on sustainable fashion can often make it seem like the fashion industry hides an overwhelming cache of untraceable issues, and that as consumers and industry participants we are helpless to really make any meaningful change. But this panel talk left us with a strong message - collaboration and innovation drives change. By bringing these four brands together in a single room, a diverse yet collectively powerful group of activists was present, showing us that small changes at every stage of the fashion production and consumption process can really make a difference to a world that often seems rife with injustice. Change is already happening, and all we have to do is choose to be a part of it.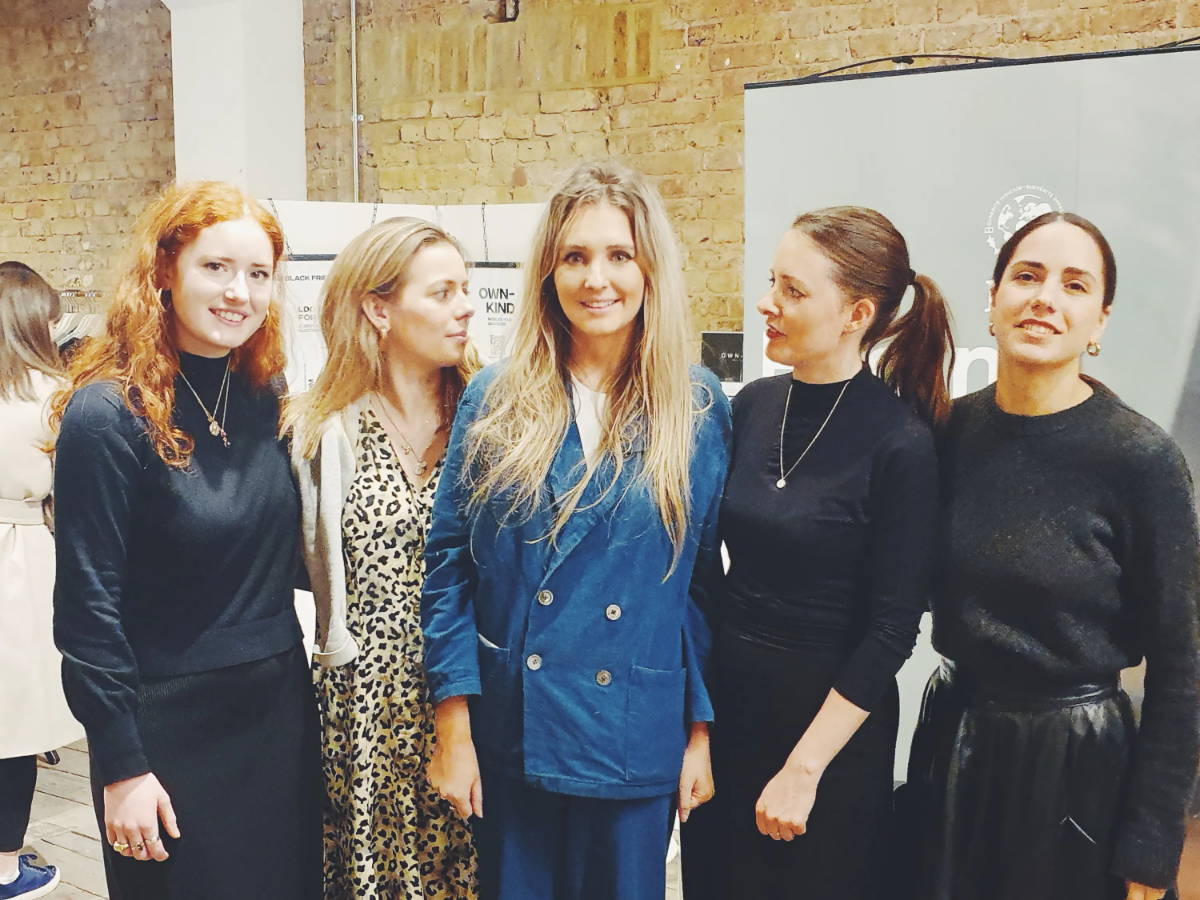 ---